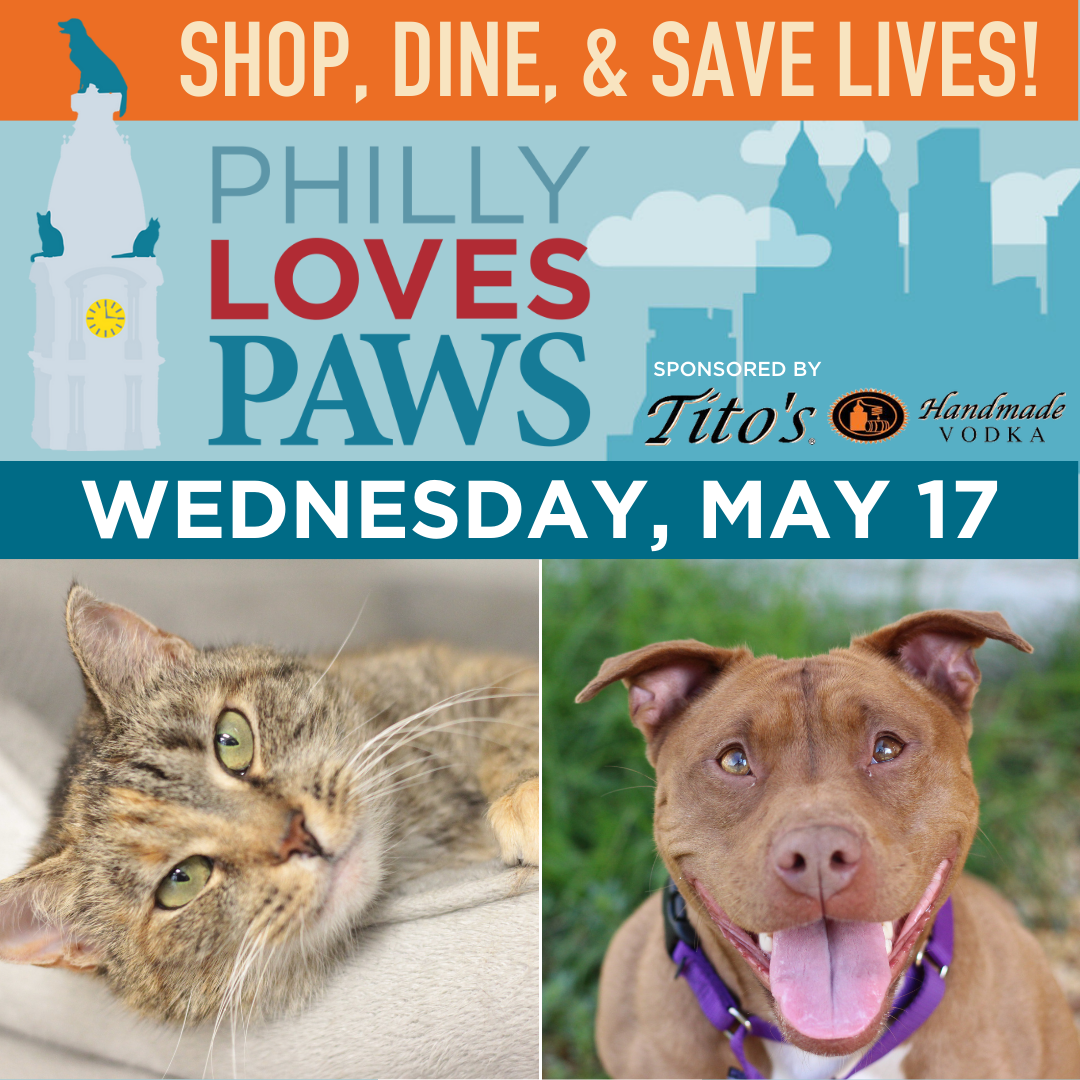 WHAT: TMoms Donation Day x Philly Loves PAWS
WHEN: Wednesday, May 17th
***
***
Community is everything! On Monday, May 17th, TMoms will be donating 10% of ALL SALES to Philly Loves PAWS (including to-go & delivery)! Join us as businesses and animal lovers come together for a daylong, citywide fundraiser in support of PAWS' lifesaving efforts. A wide variety of restaurants, shops, and service providers will donate at least 10% of their proceeds to bring Philadelphia closer to becoming a no-kill city.
You can learn more about this organization below. Give them a follow, donate directly, and spread the word!
***
More about this organization:
PAWS is a 501(c)3 non-profit organization dedicated to saving Philadelphia's homeless and at-risk pets. PAWS is the city's largest rescue partner and provider of affordable, basic veterinary care for pet owners and rescue organizations that cannot otherwise access it. Each year, PAWS finds loving homes for thousands of animals in need, and enables thousands of families to keep their cherished pets. PAWS is working to make Philadelphia a no-kill city where every savable pet is guaranteed a home.
Follow PAWS:
Website | Facebook | Instagram | Twitter | Donate
***
Make sure you stop by our fellow South Street Headhouse District businesses who are also participating in Philly Loves PAWS Day: BarKadelphia, CRASH BANG BOOM, Hale & True Cider Co., Ham & Bone Queen Village, Whole Animal Gym, & Woolly Mammoth.
💞 LOVE & GOOD TIMES ALWAYS 💞