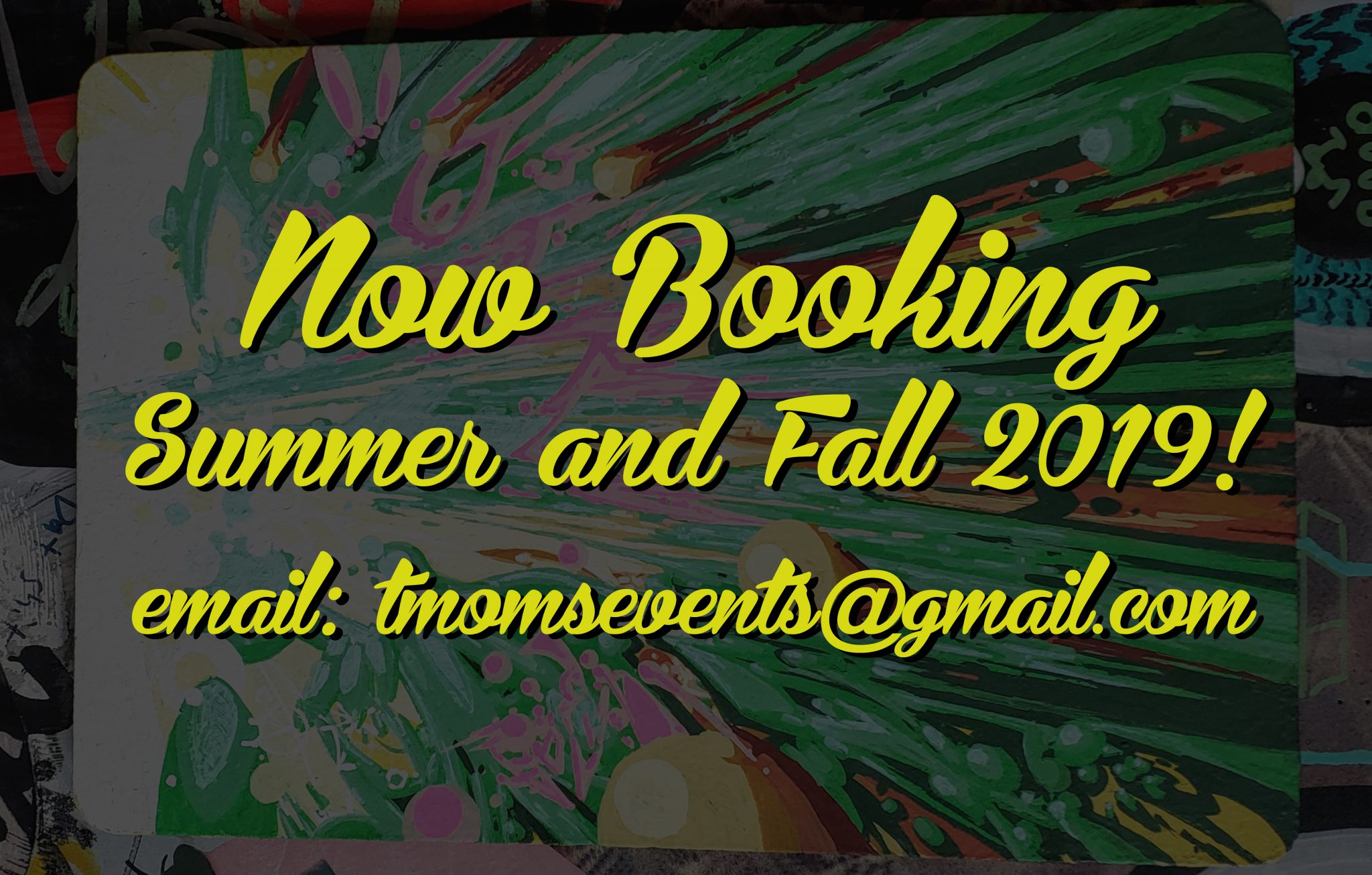 'Tis the season of shorts (and jorts), beer koozies, & long summer nights at Tattooed Mom!
We've got art shows! Drag performances! Pop-up shops! Readings! Workshops! Sticker Swaps! Live podcasts! Comedy revues! Fundraisers! And we also want YOU!
***
Do you have an event that's looking for a home? Are you itching to create something new? Do you want to show off your weird, wonderful, unique ideas? Are you working with creatives and building artistic communities? Do you want to host a fun & fantastic event at Tattooed Mom?!
***
Our calendar is now open for 2019 summer & fall events, and we're looking to work with artists, creators, writers, thespians, filmmakers, performers, activists, and other folks from the vast artistic unknown! Our goal is to foster & produce events that bring artists closer to the local community, while also providing a space for uninhibited expression & creativity!
***
Send us an email at [email protected]! Tell us all about your marvelous, stunning & super fun event ideas! We can't wait to hear from you!
***
Art by darkmeal for TMoms @ 22.
Note: Unfortunately we cannot accommodate live music or DJs of any kind.