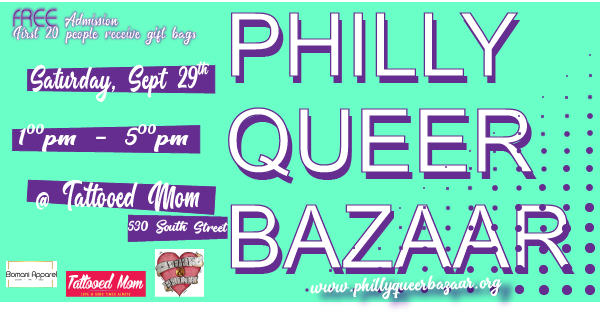 The extraordinary Philly Queer Bazaar is returning to the 2nd floor of TMOMs with several other local queer business owners! Come hang out, shop, support, show your beautiful faces, meet new people, and catch up with old friends!
**VENDORS TO BE ANNOUNCED**
**CHECK BACK SOON FOR MORE INFORMATION**
No more vendors needed, but apply here to be placed on the mailing list for upcoming events!
Brunch available during this event until 4:30pm!
Hang around after this event for half priced draft 5-7pm and 10-11pm.