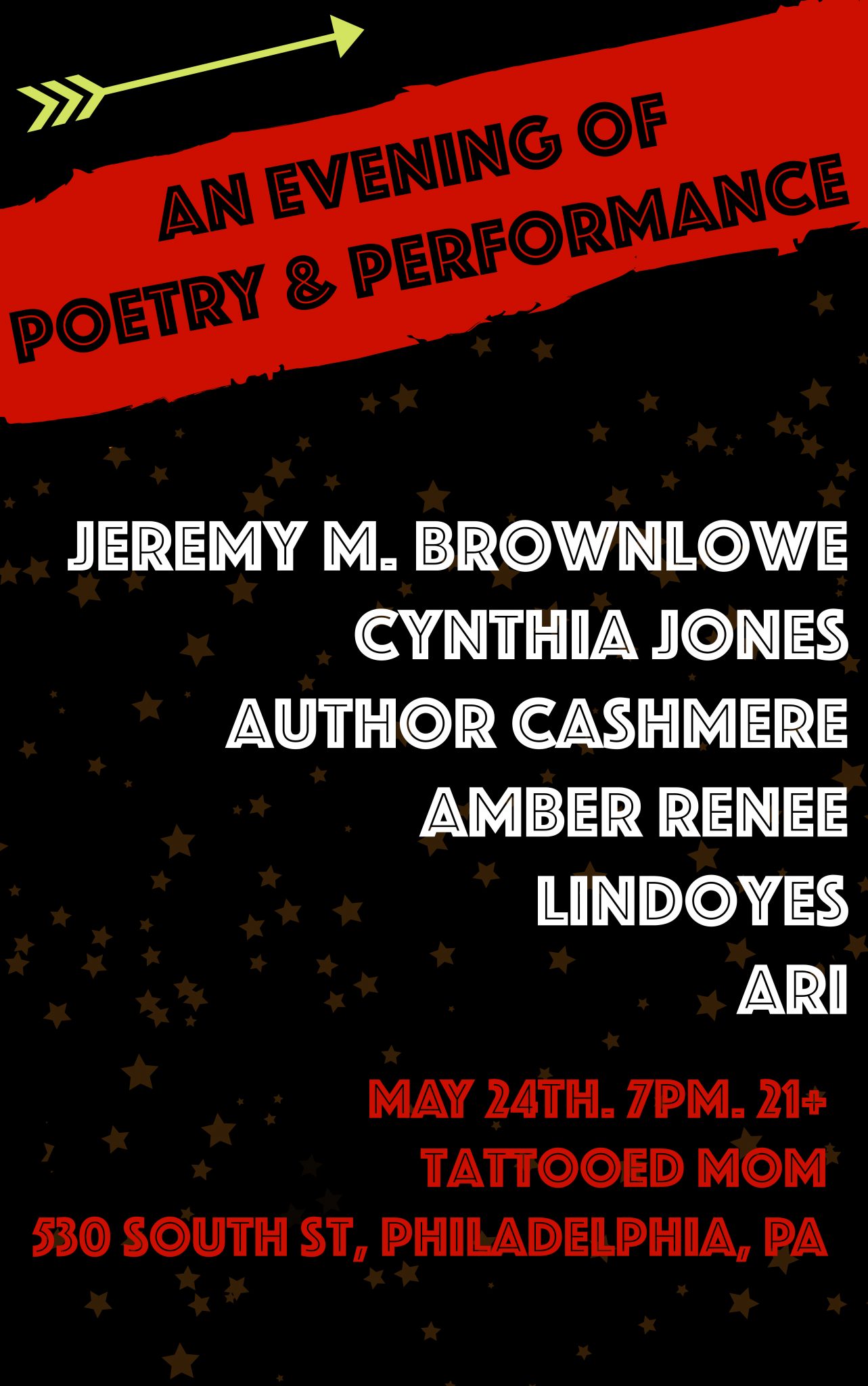 Jeremy M. Brownlowe travels the country under the moniker "Typewriter Troubadour," composing original pieces of poetry on a manual typewriter for curious pedestrians. This event marks the release of his debut, Angels of the Underground, a collection of rich, raw, and tender poems from an explorer navigating new frontiers of gender identity, sexuality, and human relationship.
Set in New York City, Angels offers Brownlowe's unique perspective as a trans guy through unflinching portraits of male vulnerability, queerness, addiction, lost love, and modern alienation. With humor, grit, and ease, Brownlowe weaves stories of the neglected subjects of the City, taking notes in poems, which he offers up to us in this compelling collection.
This event will also feature readings by local Philadelphia poets:
Author Cashmere
LindoYes 
Amber Renee
Cynthia Jones
Ari
Enjoy this event with our Pierogi Thursday specials:
50¢ pierogi from noon-10pm
& half off all drafts 5-7pm and 10-11pm
Join the Facebook Event and invite all your friends!