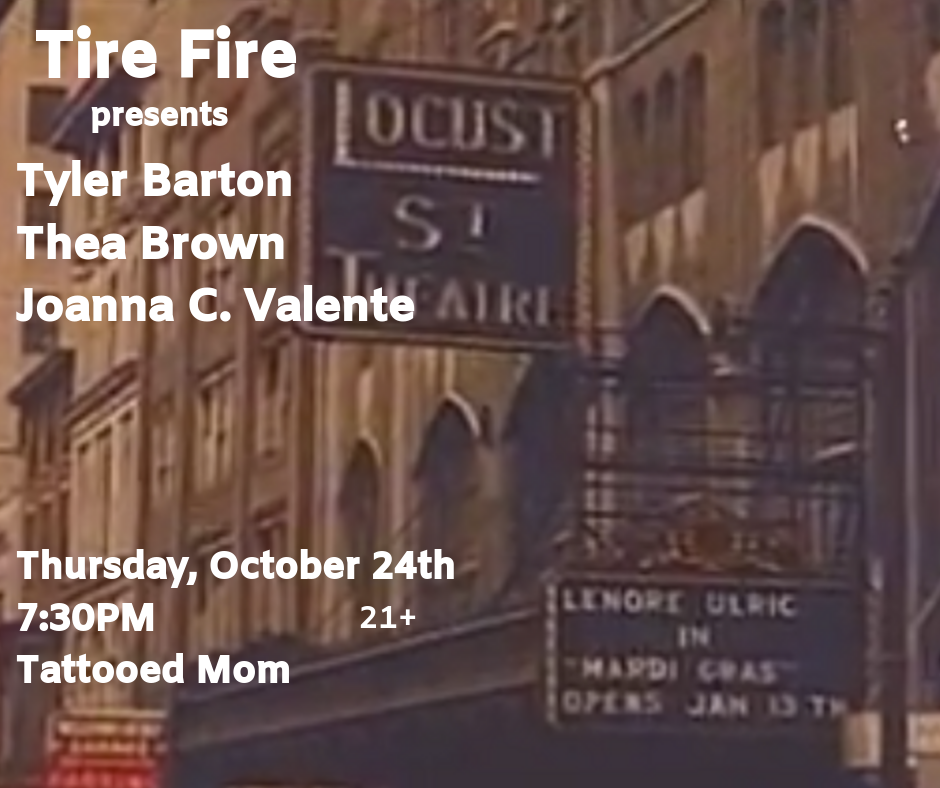 OCTOBER TIRE FIRE! OCTOBER TIRE FIRE! OCTOBER TIRE FIRE! Tyler Gof Barton! Joanna C. Valente! Thea Brown! OCTOBER TIRE FIRE!
Doors 7 // Reading 8
This month, Tire Fire is raising money for The Attic Youth Center, "the only organization in Philadelphia exclusively serving lesbian, gay, bisexual, transgender, and questioning (LGBTQ) youth. The Attic's goal is to reduce the isolation felt by LGBTQ youth by providing a sense of community and developing programs and services to counteract the prejudice and oppression that LGBTQ youth often face. All Attic programming is based on a youth development model and aims to build community, reduce isolation, combat homophobia, promote knowledge and life skills, and develop future leaders."
Accessibility Note: Reading is upstairs and non-bumper car seating is limited, and tends to be first-come, first-serve. If you need assistance or accommodations, please let us know.
Enjoy this event with our Pierogi Thursday specials:
50¢ pierogi from noon-10pm
& half off all drafts 5-7pm and 10-11pm
Join the Facebook Event and invite all your pals!