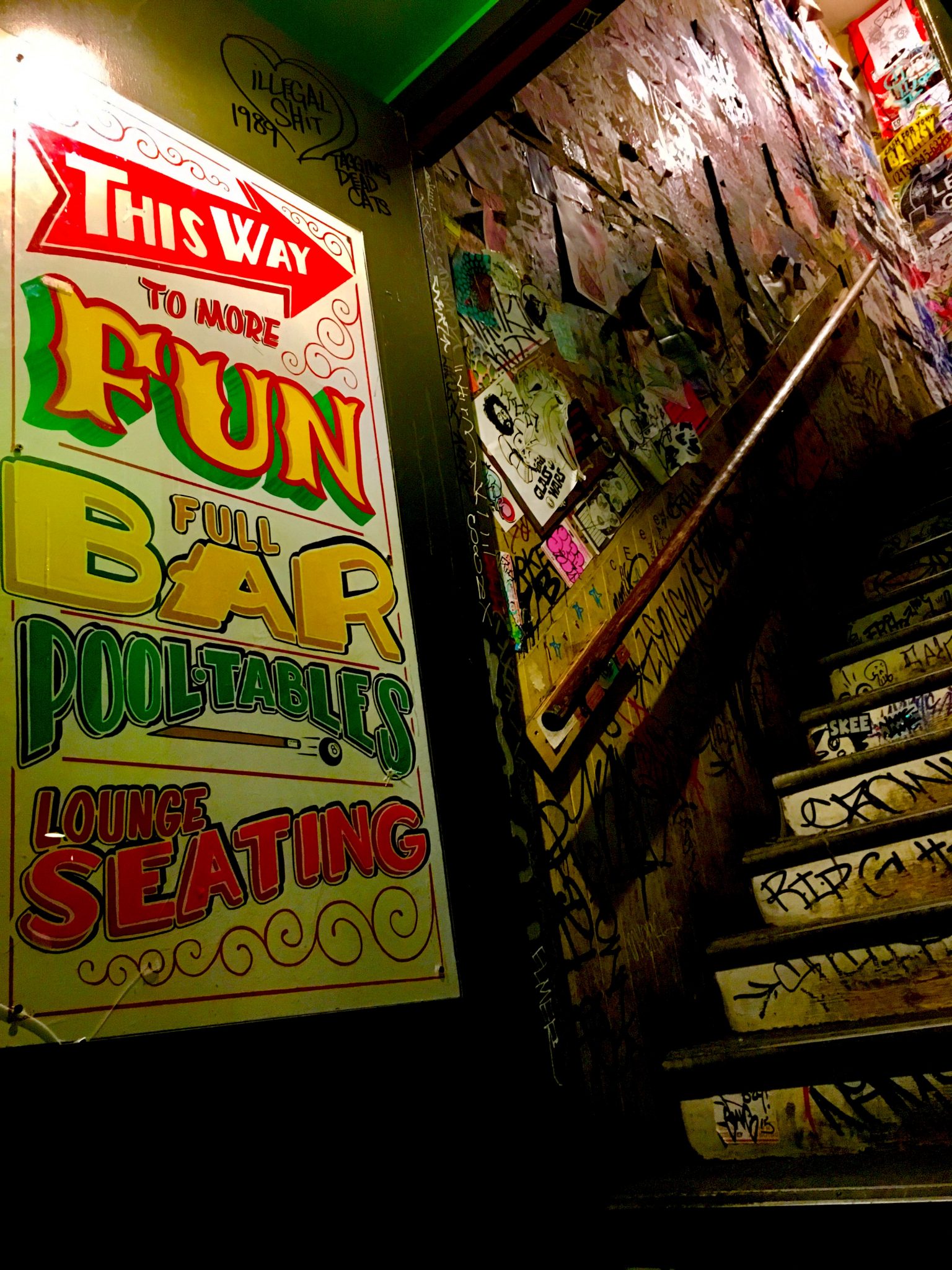 20 Years of Street Art Culture
From the first tag to the latest wheat paste, upstairs at TMom's has been home to a rich history of local & international street art. This is an ever changing gallery: an un-curated & spontaneous outpouring of creativity by local & traveling artists and the countless visitors who leave their unique mark here nightly.
LEARN MORE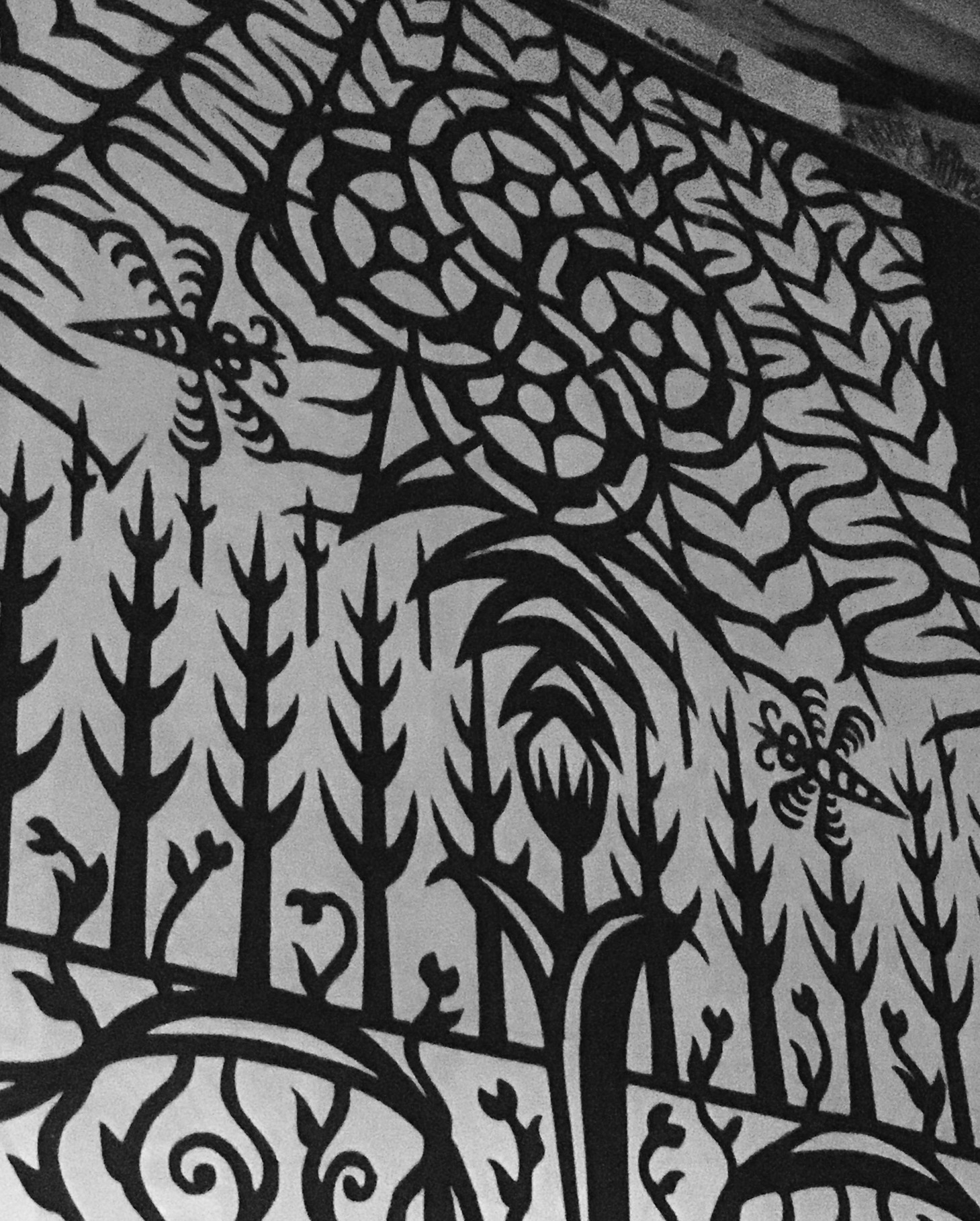 New Art Spotlight: Joe B
The fantastic paper cut art of Joe Boruchow has inspired us at Mom's for years. From custom New Year's posters to back door alley art to countless upstairs installations, Joe's sharp wit and skill has always been a thrill to discover here.
SEE MORE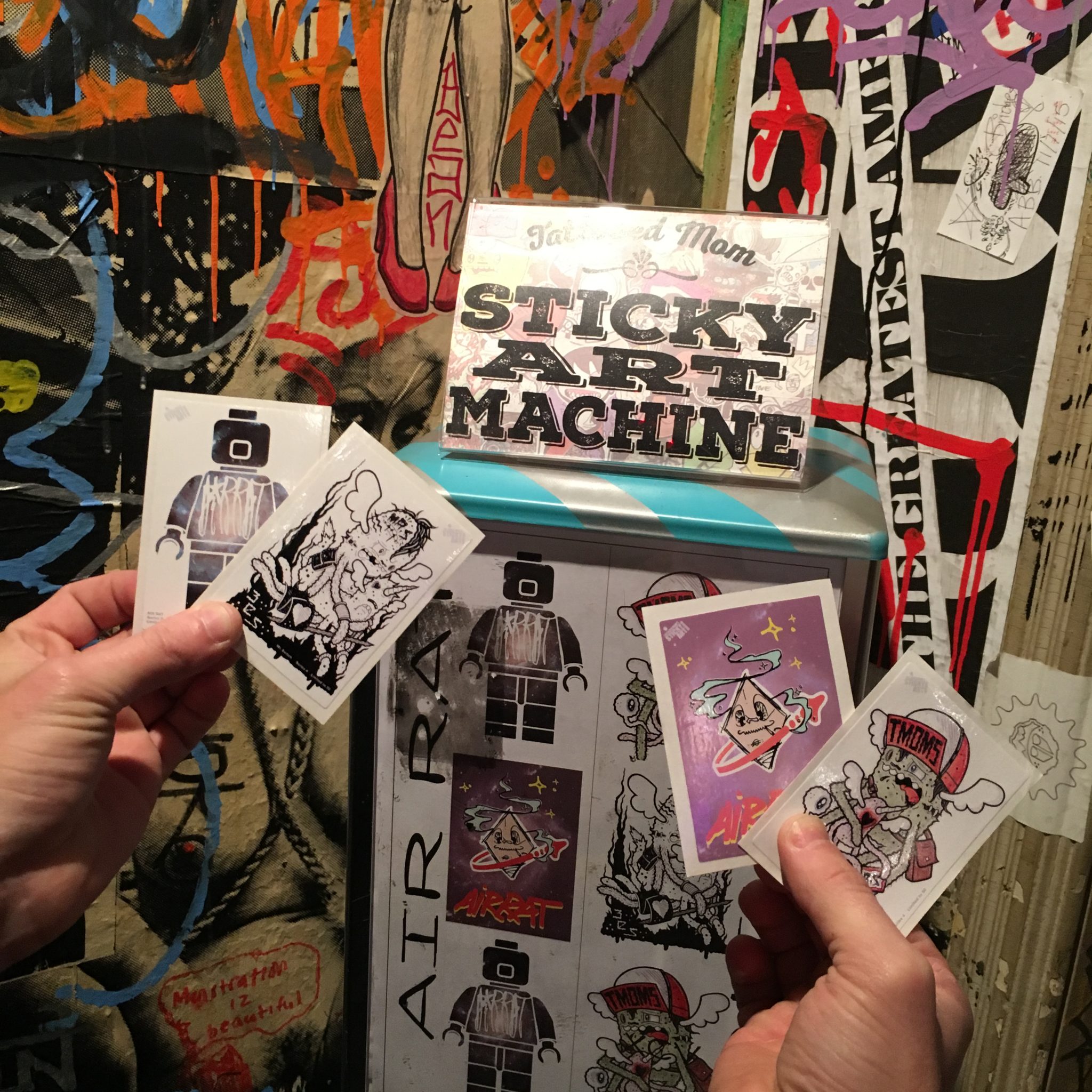 Tmoms Sticky Art Machine
Sticker art has been an important part of the upstairs at Mom's since day one. So it's a huge honor (and a lot of fun) to be the home of the Sticky Art Machine.
Get Sticky