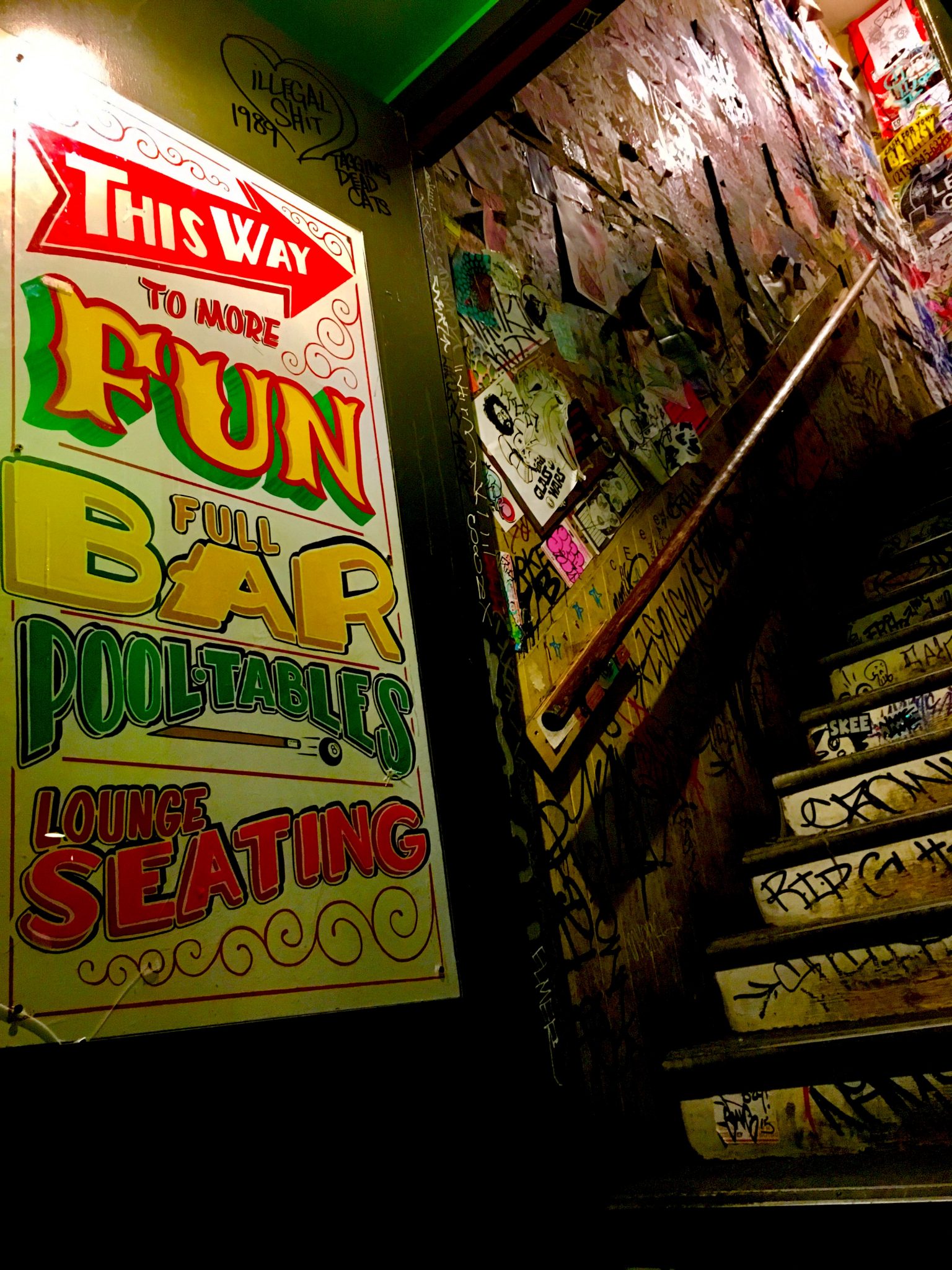 From the first tag to the latest wheat paste, upstairs at TMom's has been home to a rich history of local & international street art. Future archeologists will have a field day peeling back the layers of amazing art artifacts that cover every inch of the walls, ceilings, floors and doors here. This is an ever changing gallery: an un-curated & spontaneous outpouring of creativity by local & traveling artists and the countless visitors who leave their unique mark here nightly.
This one of a kind space is also home to an incredible variety of Philadelphia's creative communities, a place to meet and exchange ideas. We're proud to be the venue for amazingly diverse events: from pop up art shows to political meet ups, from literary readings to comedy and drag revues, from film screenings to arts fundraising parties there's always something unexpected and fun happening here.
For those just looking to chill off the beaten South Street path, upstairs has a full bar, two pool tables, an award winning juke box, vintage lounge & amusement park ride car seating and good times every night.