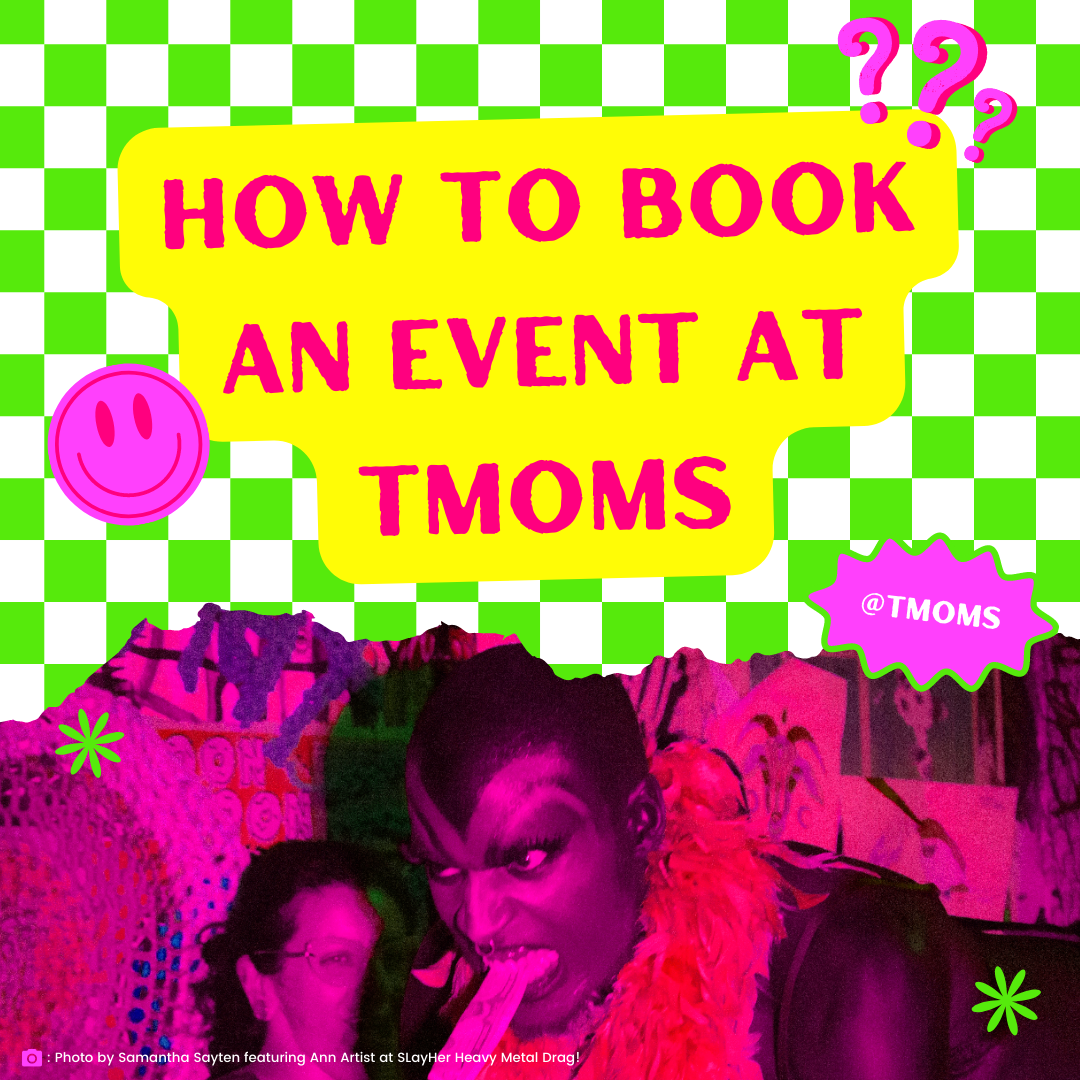 Q: so, uh, how do i book an event at tmoms?
A: it's SO EASY to host an event at tattooed mom!! follow along below and come join our community of creative weirdos ASAP!
***
STEP 1. HAVE AN IDEA !!!!!
(pssssst: anyone can book an event at tmoms)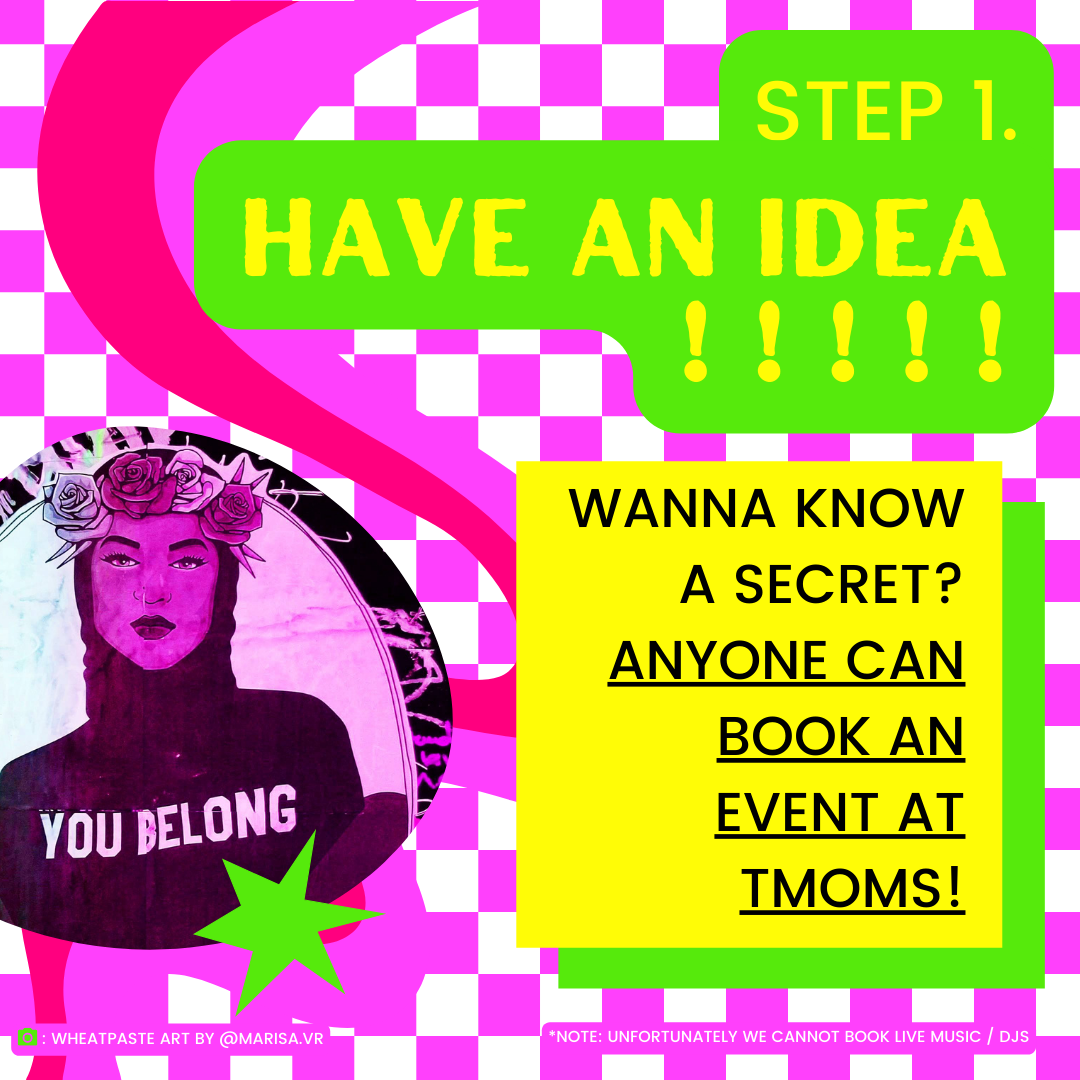 STEP 2. HIT US UP !!!
u just gotta send us an email at [email protected] (replies usually take no longer than 3 days!!!)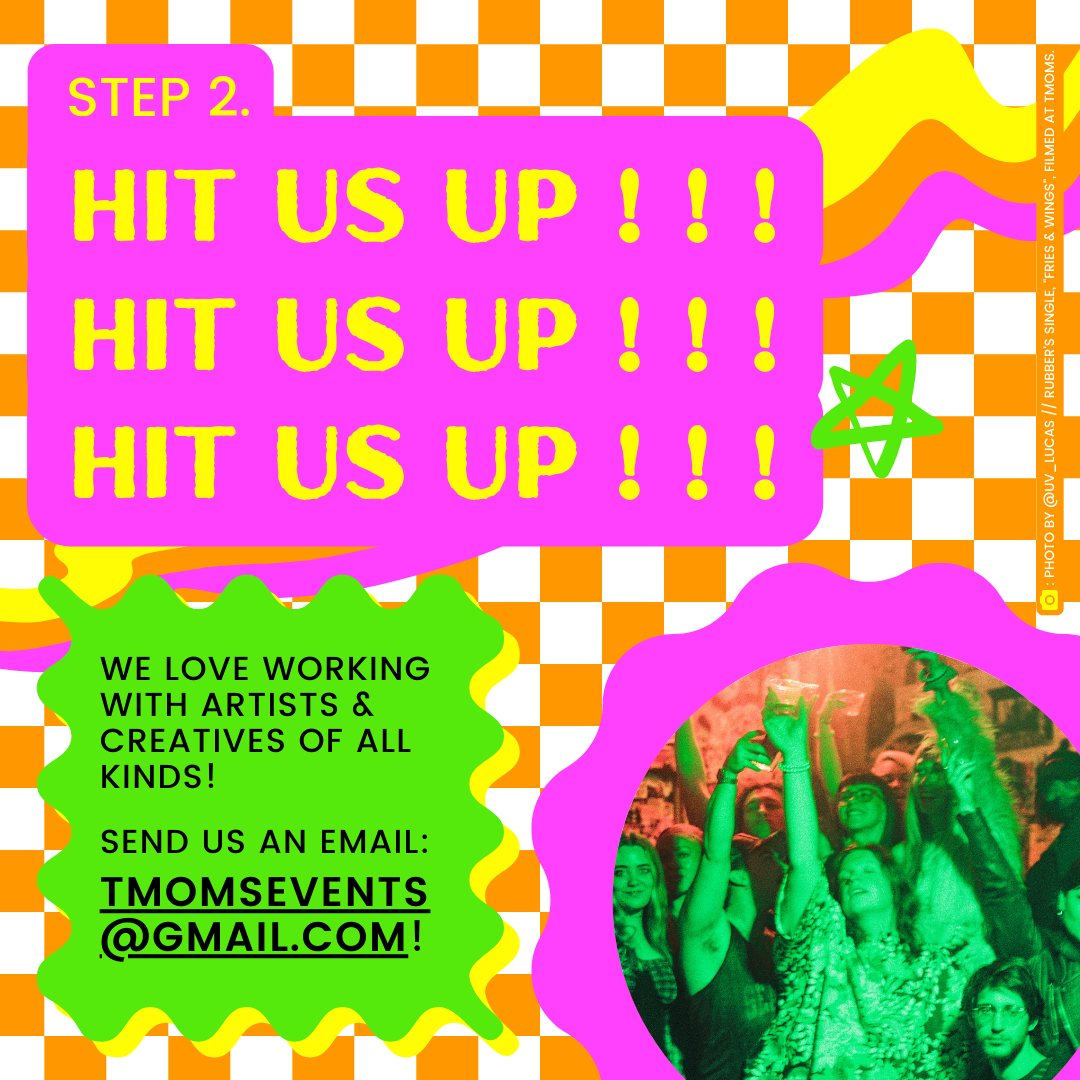 STEP 3. SHARE UR EVENT WITH UR COMMUNITY !!!
tweet, post, reel, go live, group chat, tiktok, eventbrite, etc… get UR event out in front of UR community & we'll do the same!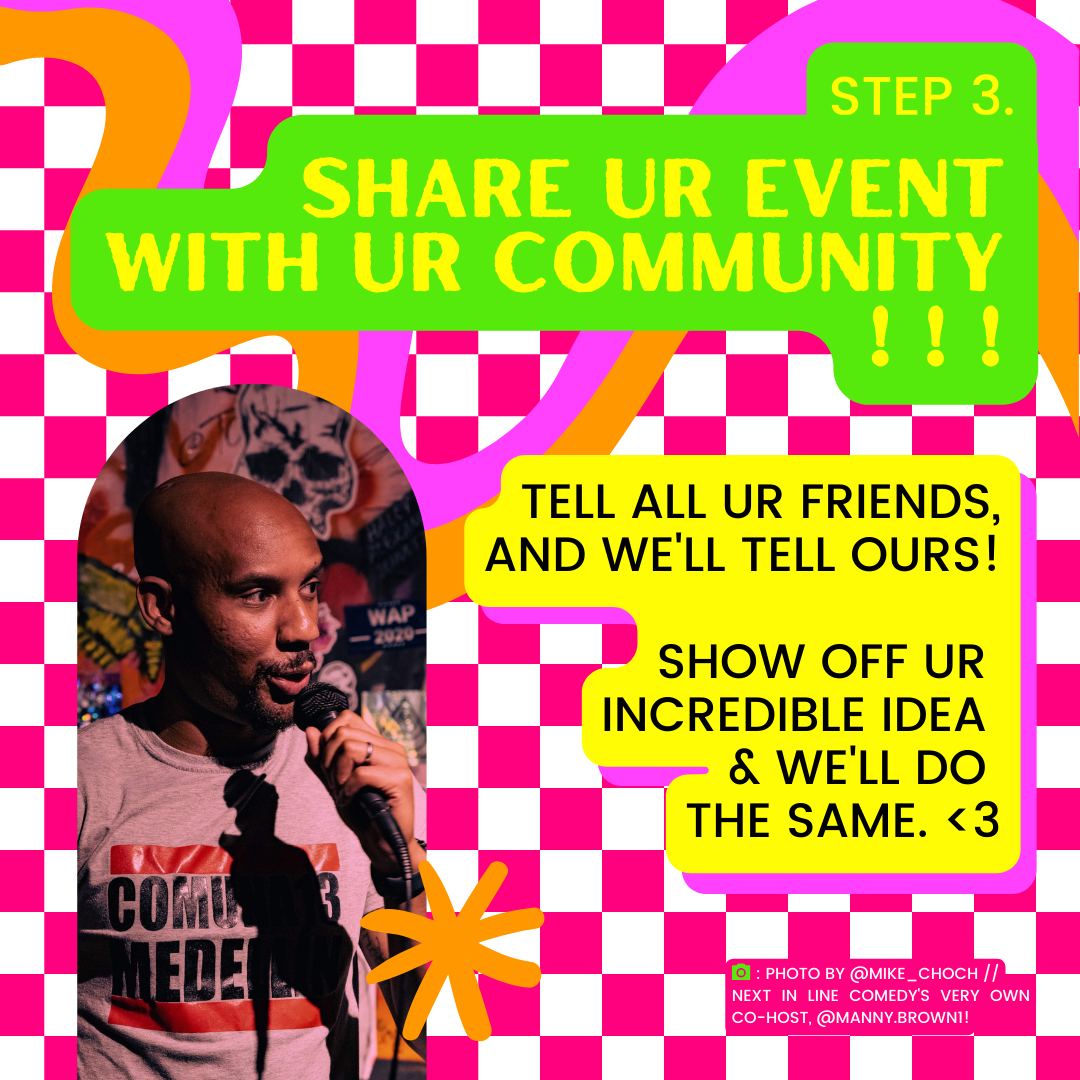 STEP 4. THAT'S IT !!!
my dude, how easy was that?? drag performancs, birthday parties, poetry, comedy, works in progress, art shows, we do it ALL baby (except live music performances, sorry bbs)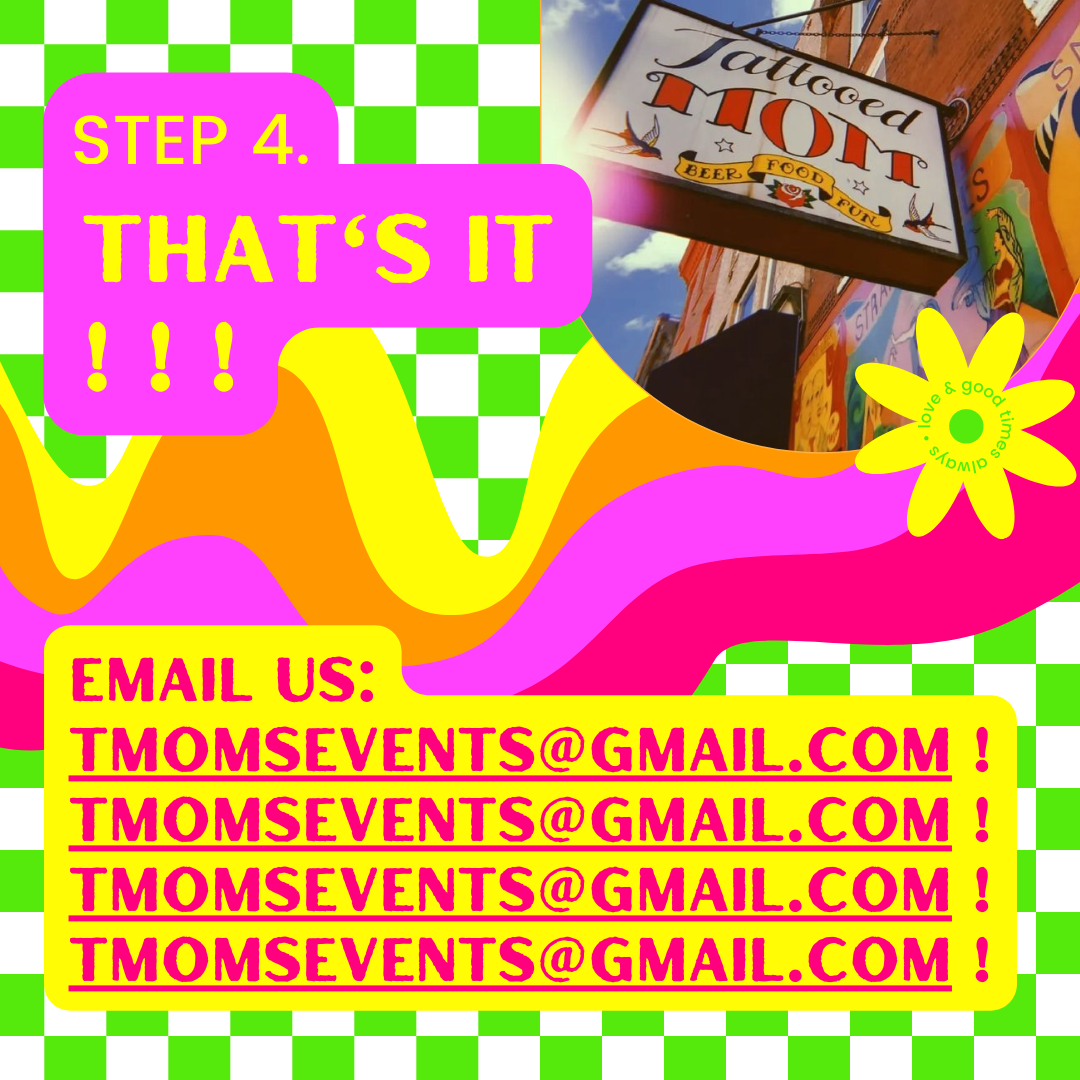 Photo Credits:
📷-1: Photo by Samantha Sayten featuring Ann Artist at SlayHer Heavy Metal Drag.
📷-2: Wheatpaste art by marisa velázquez-rivas.
📷-3: Photo by Uv Lucas featuring BTS footage from Rubber's single, "Fries & Wings", filmed at TMoms.
📷-4: Photo by Michael DiCioccio featuring Next In Line Comedy's very own co-host, Manny Brown.