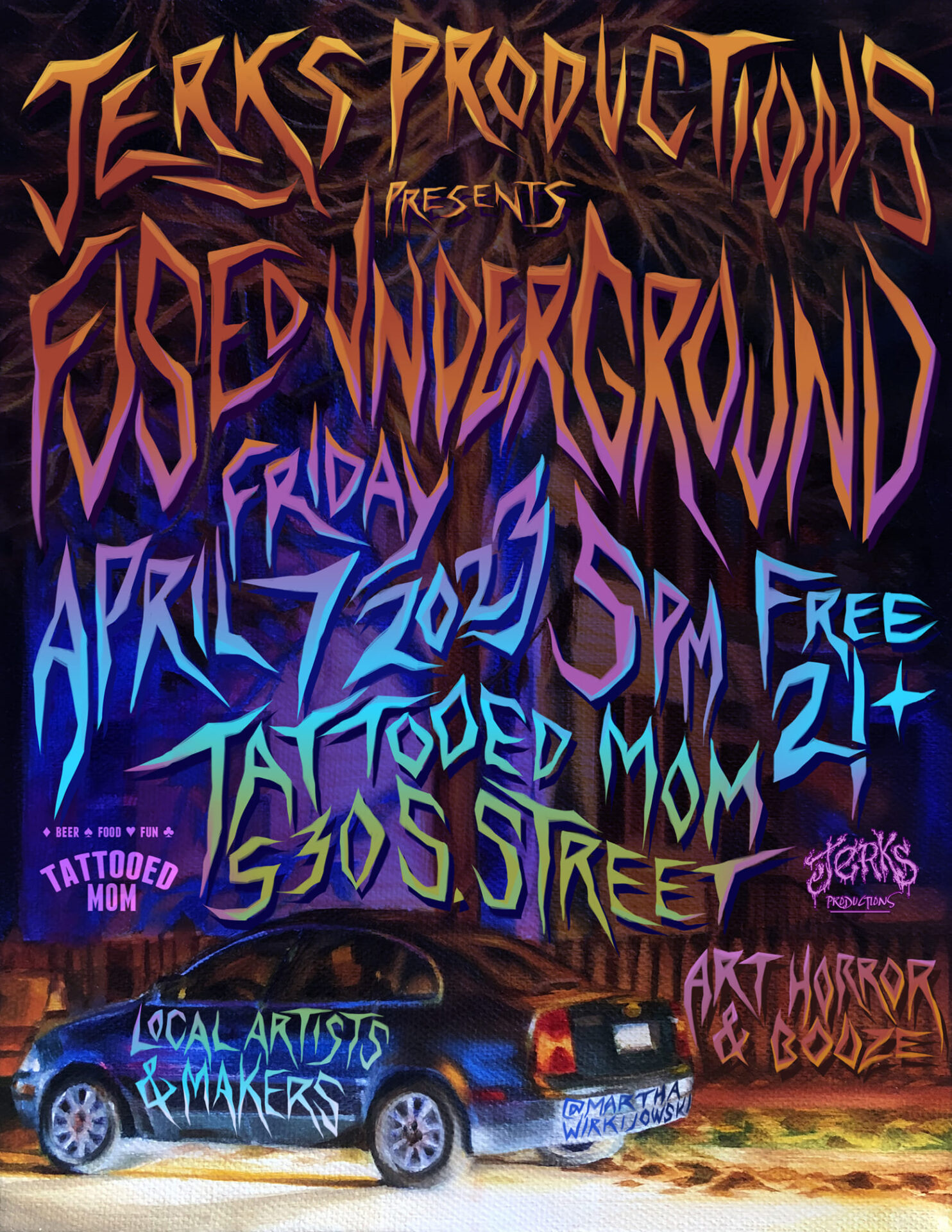 Join us for a night of ART, HORROR, & BOOZE at Tattooed Mom! See some of Philadelphia (and the surrounding area)'s best local underground artists!
FRIDAY, APRIL 7TH
5-11PM
NO COVER // FREE FUN
RSVP: FB EVENT
Artists:
8213 Desserts
Art by Stephanie Renee
Black Budget Comix
Bonefairycreations
Caddy Mike
Dangerous Art
DrS Glass
Erin Flemming
Gigi LoVond Gallery
Josh Allain
Krissy Whiski Arts
Lillian Bones Art
Lindsey Gill Art
Mako's Sakura Sauce
Meldar16
Necromantic Creations
Oh Jamie Elizabeth
Pleasantly Perturbed
Prettyntwizited13
Pointy Ears Illustration
Rachel Lynn Clifford
Rainbow Brain Splatterings
Randuart
Sean
Shaniece Latae
Shayna J Feinstein
Stitch and Destroy
***
What's Up at TMoms:
• Enjoy our new happy hour! All drafts are just $4 every day from 4-6pm!
• Tattooed Mom will also be serving tasty eats and ice cold drinks all evening.
• Upstairs dining, bar access, and event entry is 21+ w/ valid ID.