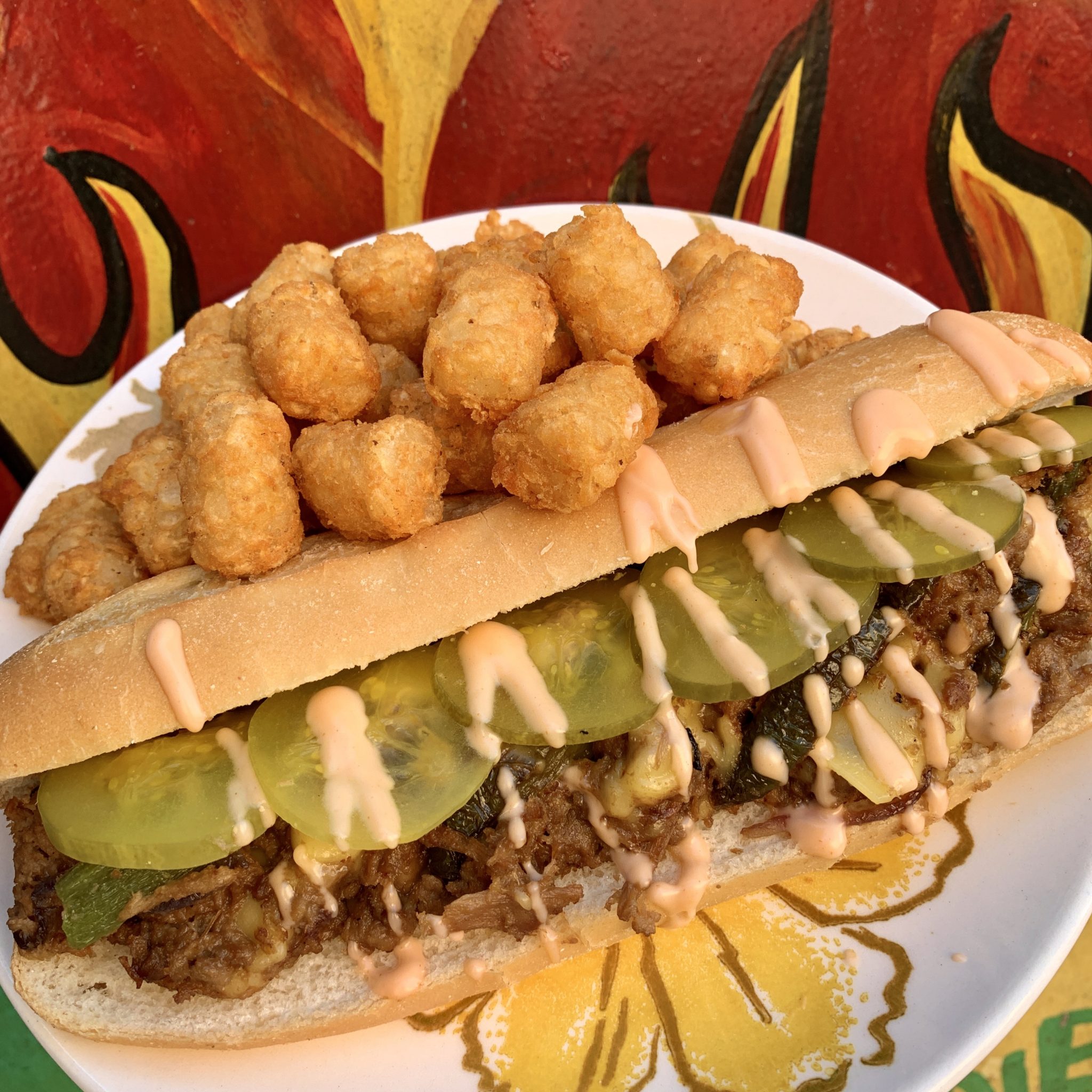 Be still, my lil vegan heart ❤️ Our new SECRET MENU SAMMY is DREAMY & CHZ-Y!
Vegan N.Y. Chop Chz Sammy Combo
▸ Pulled oats ground beef ◂
▸ Smoked Gouda chz ◂
▸ Sautéed peppers & onions ◂
▸ Dill pickles ◂
▸ & Spicy mayo ◂
▸ PLUS: Your choice of any of any Mom's fries or tots! ◂
Order online or call for Curbside Pickup! Mask up to order IRL at our Walk-up Window! Local delivery available via Caviar and DoorDash!