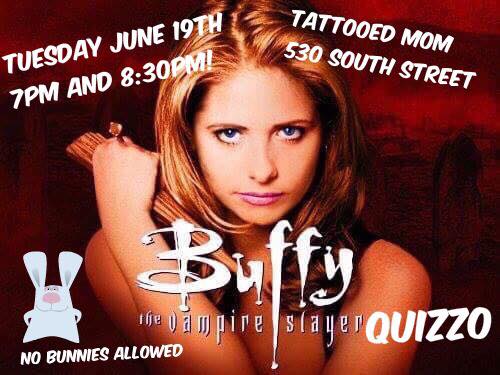 Calling all Scoobies and NO BUNNIES! Buffy Quizzo is back for another round!
To make this very popular event more cozy for all you slayers, vampires, and demons, we'll be hosting two rounds, at 7pm and 8:30pm, with a FREE ticketing system to guarantee spots for all you potentials out there! Grab Mr. Pointy, some holy water, & head on down to TMOMs to face the forces of evil and stake the competition!
Costume contest & prizes for the winning teams!
One lucky winner will walk away with Season 8 in its entirety!
Enjoy the apocalypse with our Taco Tuesday specials:
$1 Tacos
$2.50 Tecate
& half off all drafts 5-7 & 10-11pm
Join the Facebook Event and invite all your fellow Slayerettes! This event fills up fast!