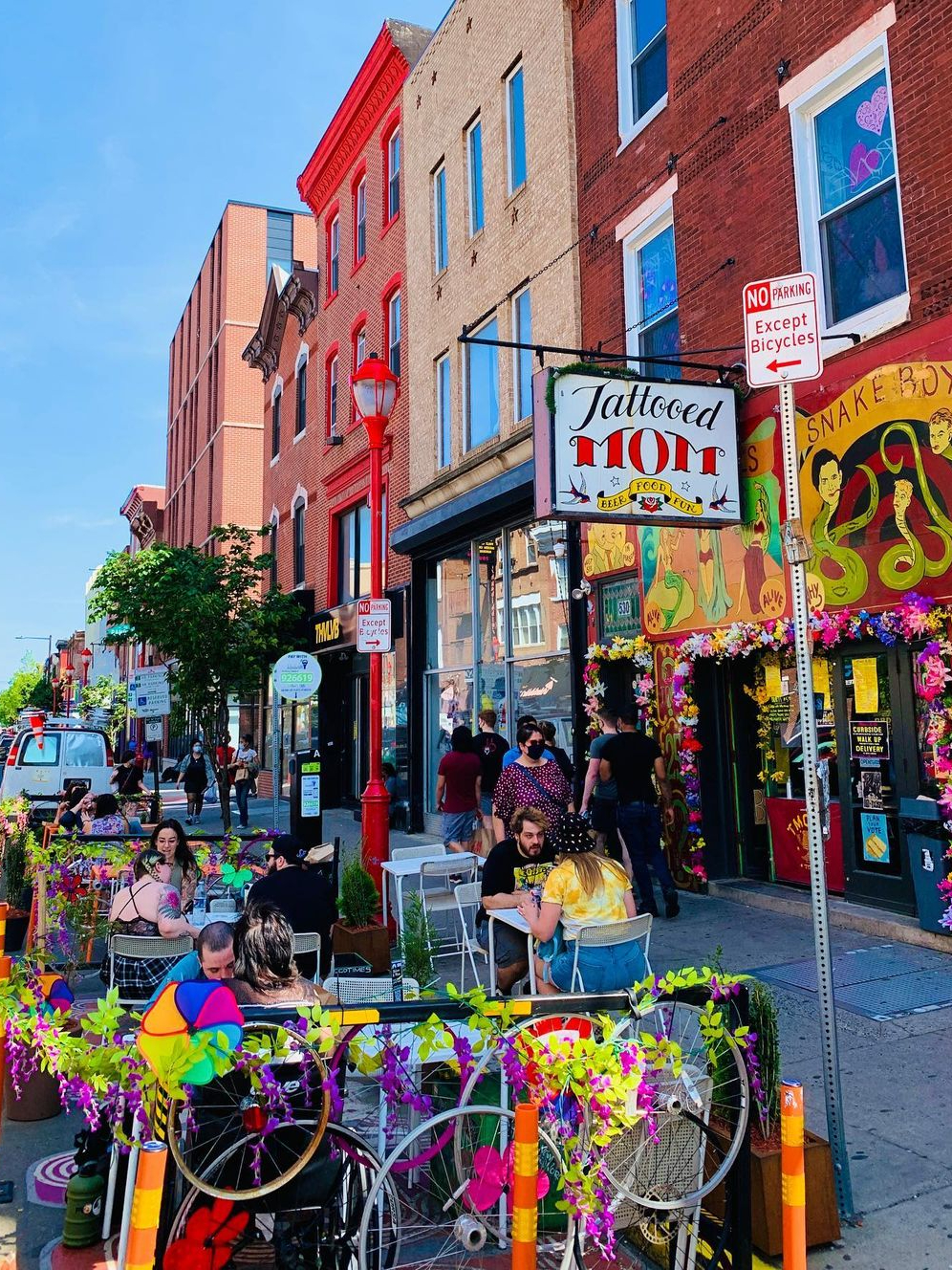 Be still, beating hearts: Tattooed Mom is open indoors on both floors again! We missed y'all SO much, and we have so much catching up to do—walls to draw on, special moments to celebrate, dum dums to enjoy, chilled drinks to sip, tots to scarf down… AND MORE TO COME! Let's not waste any more time. Here's what's up at TMoms:
Monday – Thursday 4-11pm • Friday & Saturday 12-midnight • Sunday 12-11pm
Update, 8/12/2021: As mandated by the City of Philadelphia we require proof of vaccination for all indoor guests. Unvaccinated guests or guests with no vaccination card are welcome to enjoy our outdoor seating, take out, and delivery options. 
Philadelphia residents can get a replacement card by contacting the city's COVID Call Center at 215-685-5488, or by emailing [email protected].