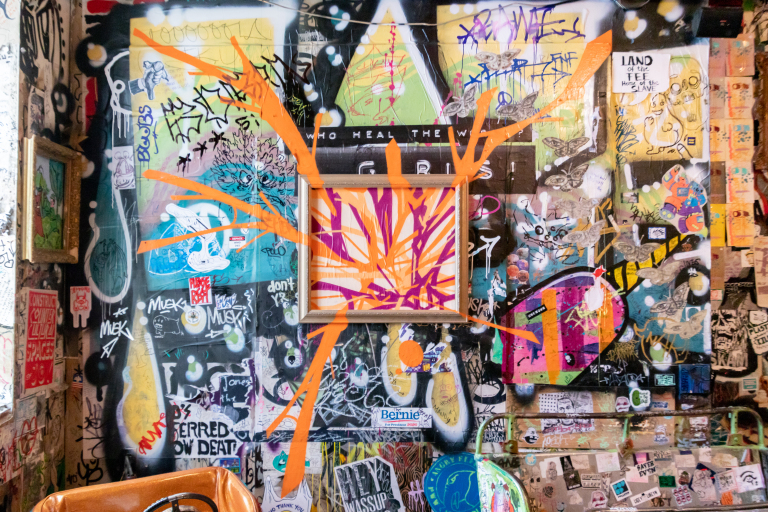 The Philly Street Art Interview Series is a flourishing collaboration between Philadelphia's premiere street art blog, Streets Dept, and Philadelphia's unofficial official street art museum, Tattooed Mom! Each month, Streets Dept Contributor Eric Dale sits down with one local street artist to ask them about their work. Through this interview series, we'll uncover & discover the growing community of street artists getting up around Philly and on the walls of Tattooed Mom.
***
The first interview of Season 2 featured the enigmatic, fan favorite street artist, Kid Hazo! Most known for his street sign installations and tongue-in-cheek performative pieces, Hazo's comedic street style amassed him over 10,000 followers on Instagram & partnerships with local arts organizations and community groups, including the Philadelphia Museum of Art.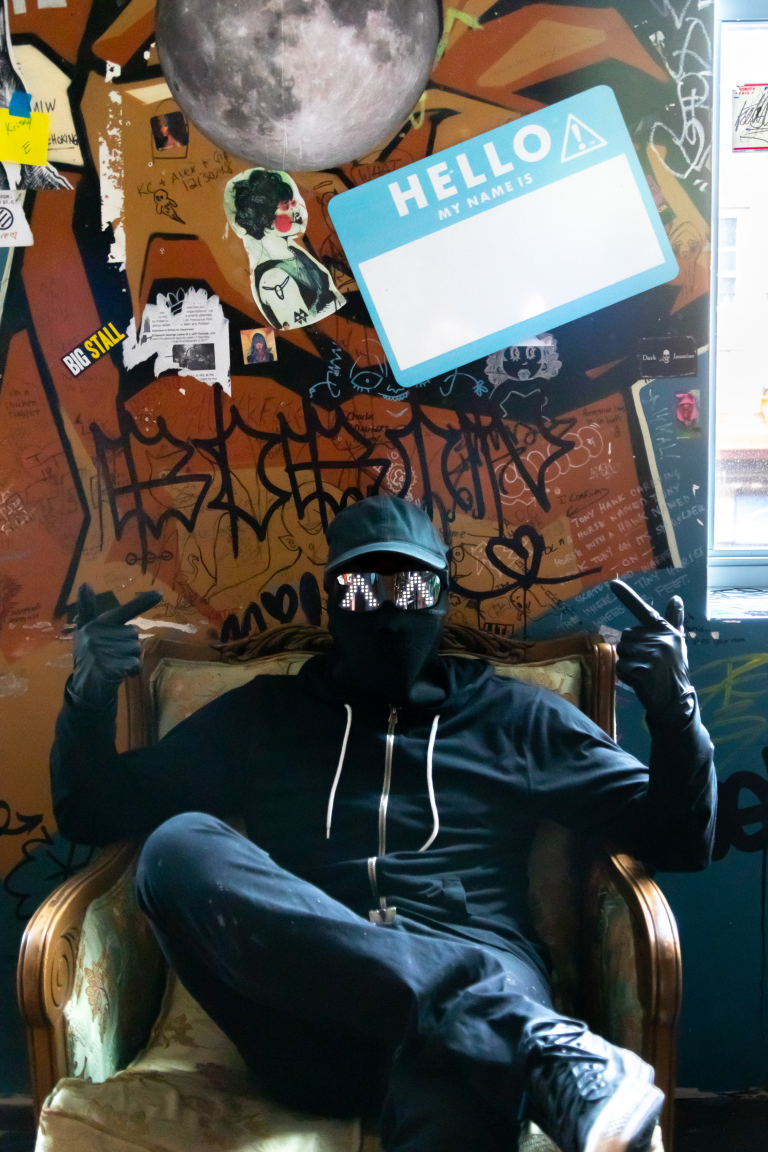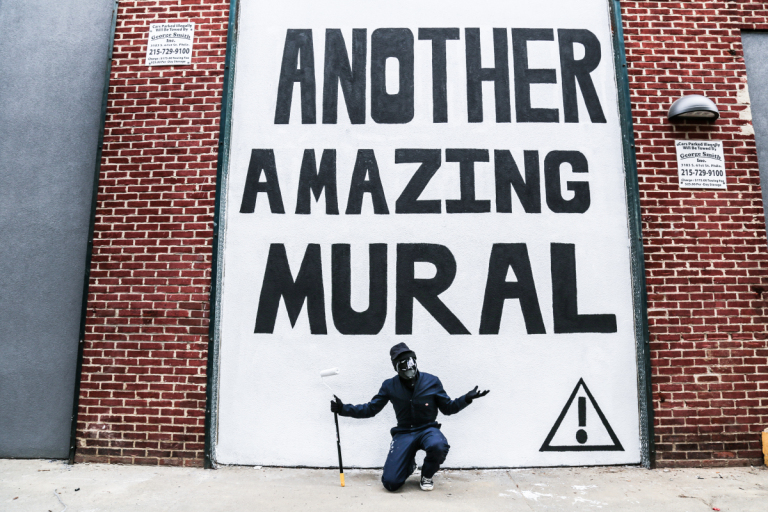 You can read Kid Hazo's full interview here.
***
Next up was Under Water Pirates, one of the OG Philadelphia sticker artists & a recent contributor to Tattooed Mom's Sticky Art Machine Series. In his interview, UWP opened up about his experiences as a street artist living with chronic illness. Chronic pain is what brought him to sticker art in the first place, and even when the pain is slowing him down, creating sticker art helps keeps him afloat.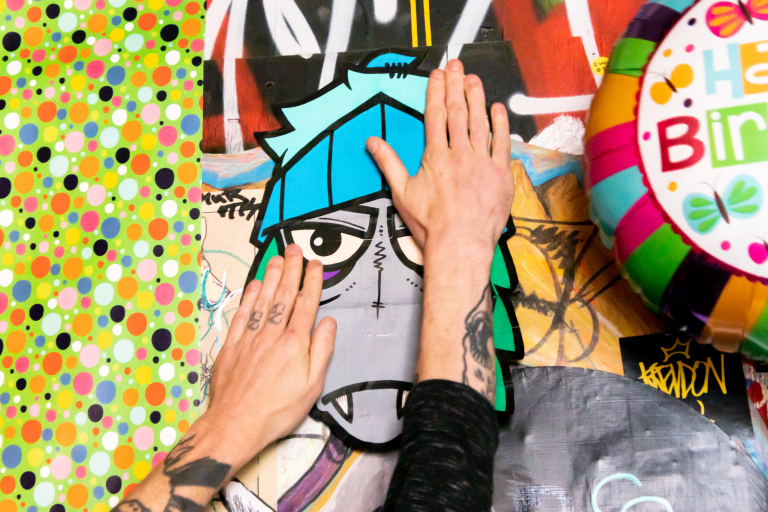 You can read Under Water Pirates full interview here.
***
Symone Salib only recently took her art to the streets, but quickly experienced a meteoric rise, including multiple gallery shows, partnered displays, and a Queer Eye street art scavenger hunt in collaboration with fellow Season 2 artist, Lace in the Moon. Using art as a form of therapy, Symone highlights the stories and voices of those who need to be heard, including the black and brown trans activists Marsha P. Johnson and Sylvia Rivera (paired with a Lizzo quote), and a dual portrait of Anita Hill and Christine Blasey Ford, accompanied by a banner reading, simply, "believe us."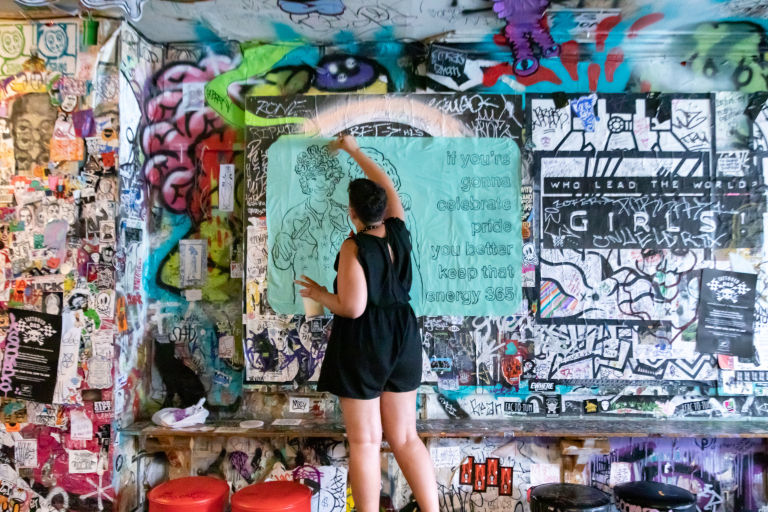 You can read Symone Salib's full interview here.
***
Old-school graffiti writer turned abstract muralist Seper was the fourth interviewee of Season 2! After a tumultuous upbringing in the world of graffiti  & multiple run-ins with authority, Seper quit cold turkey when he got his first job. Eleven years later, he returned to street art after his daughter reignited his creative spark. Nowadays, he works with local Philly schools to inspire children & teach them about spray paint, and his explosive murals can be spotted far and wide across Philadelphia.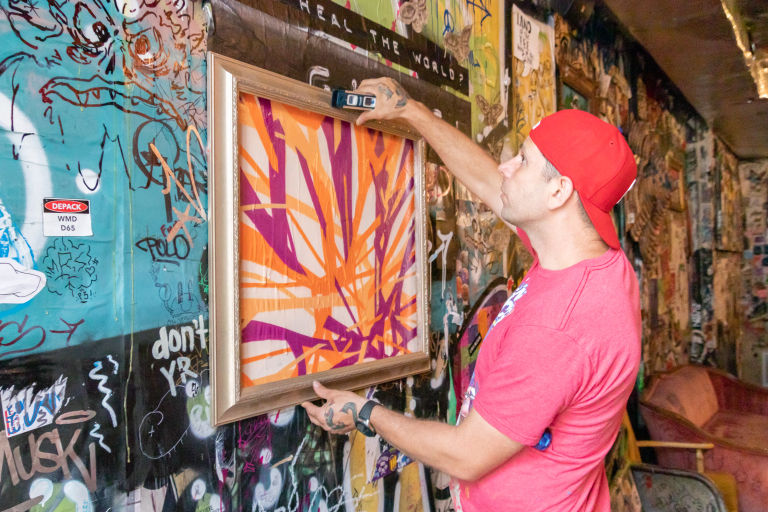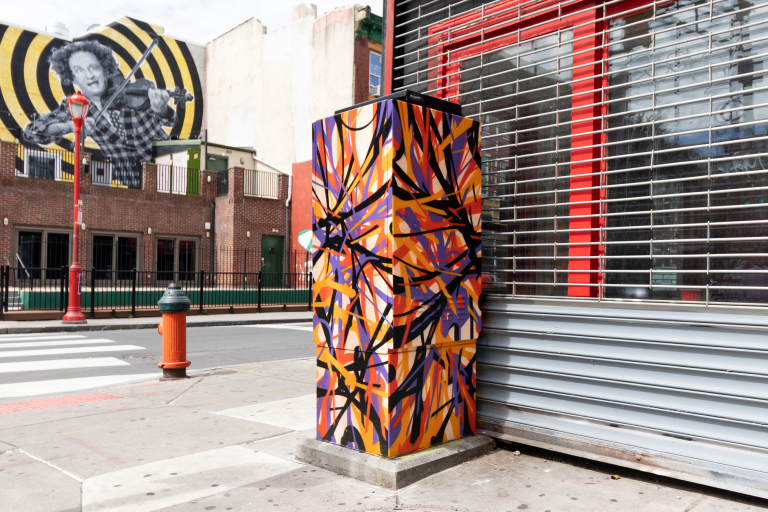 You can read Seper's full interview here.
***
The second to last interview of Season 2 was with Morg, the recently revived toilet street artist! Submerged in the history of Philly sticker art, Morg started out at a 14 years old, and despite a few prolonged periods of inactivity, he has always come back to his trademark anthropomorphic toilet. Regardless of his initial crudeness—"[k]ind of awesomely crude"—his career as a street artist is full of nuanced conversations and jokes about ownership, public space, and the larger street art community.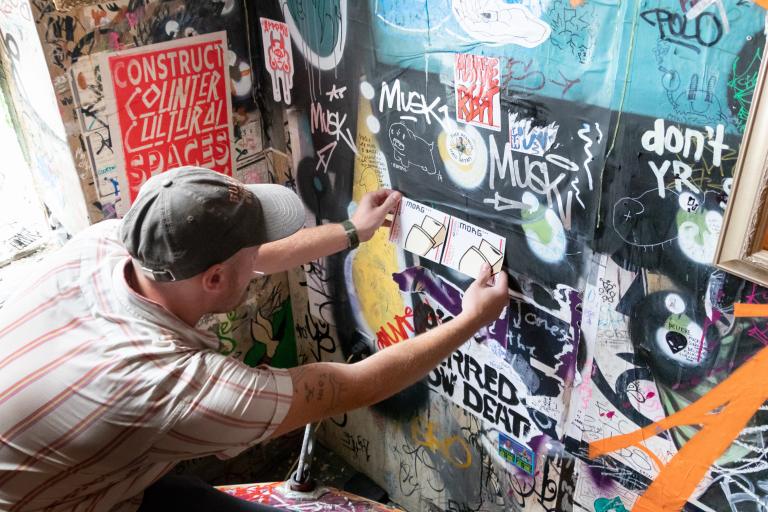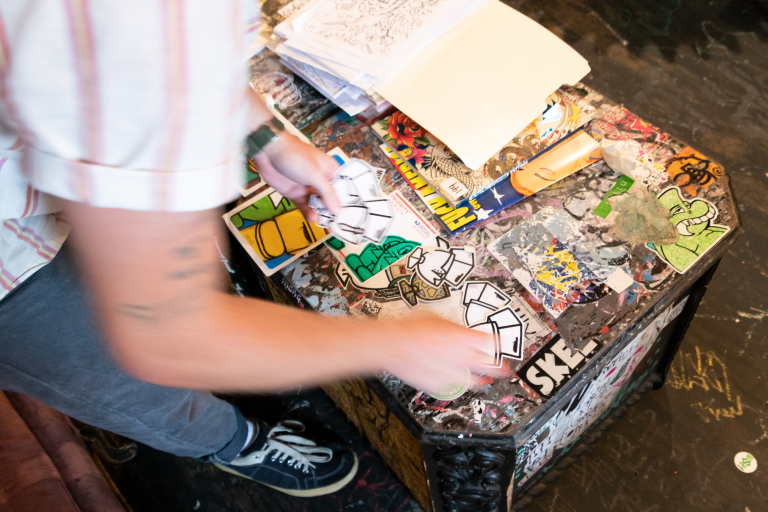 You can read Morg's full interview here.
***
The final artist of Season 2 was Lace in the Moon, a crochet street and installation artist who pushes the limits of street art through her unconventional medium. Nicole had just started using the name Lace in the Moon when the crocheted Taylor Swift lyrics that she installed on the street blew up across social media. One year later, crocheting is her full time job & she has installed artwork at Fashion District, Philadelphia International Airport, a tiny town in Italy, and of course, Tattooed Mom.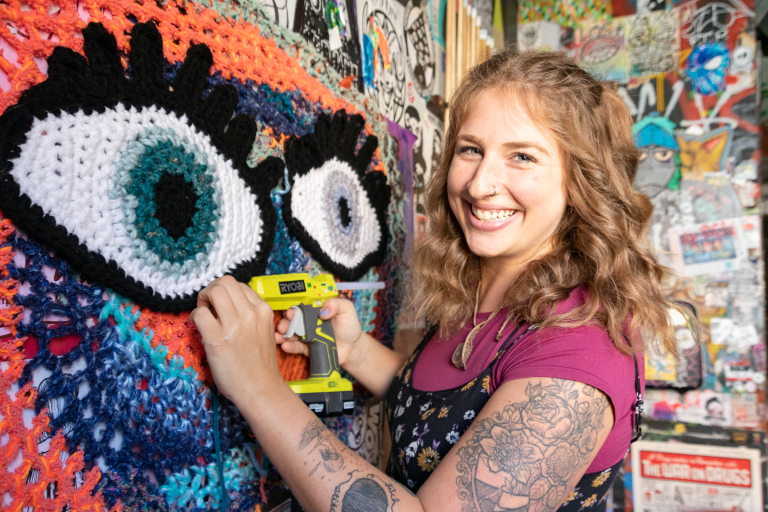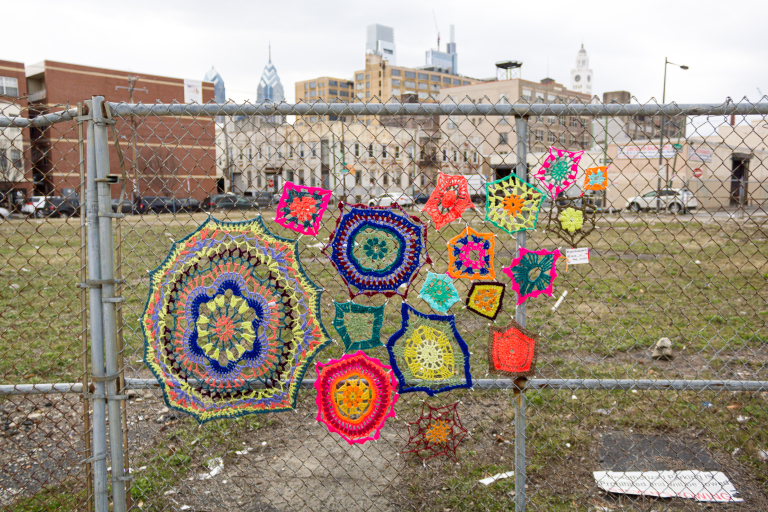 You can read Lace in the Moon's full interview here, and keep up with the rest of the series on the Streets Dept blog!
Continue reading "Streets Dept x Tattooed Mom Philly Street Art Interviews: Season 2 Recap" →