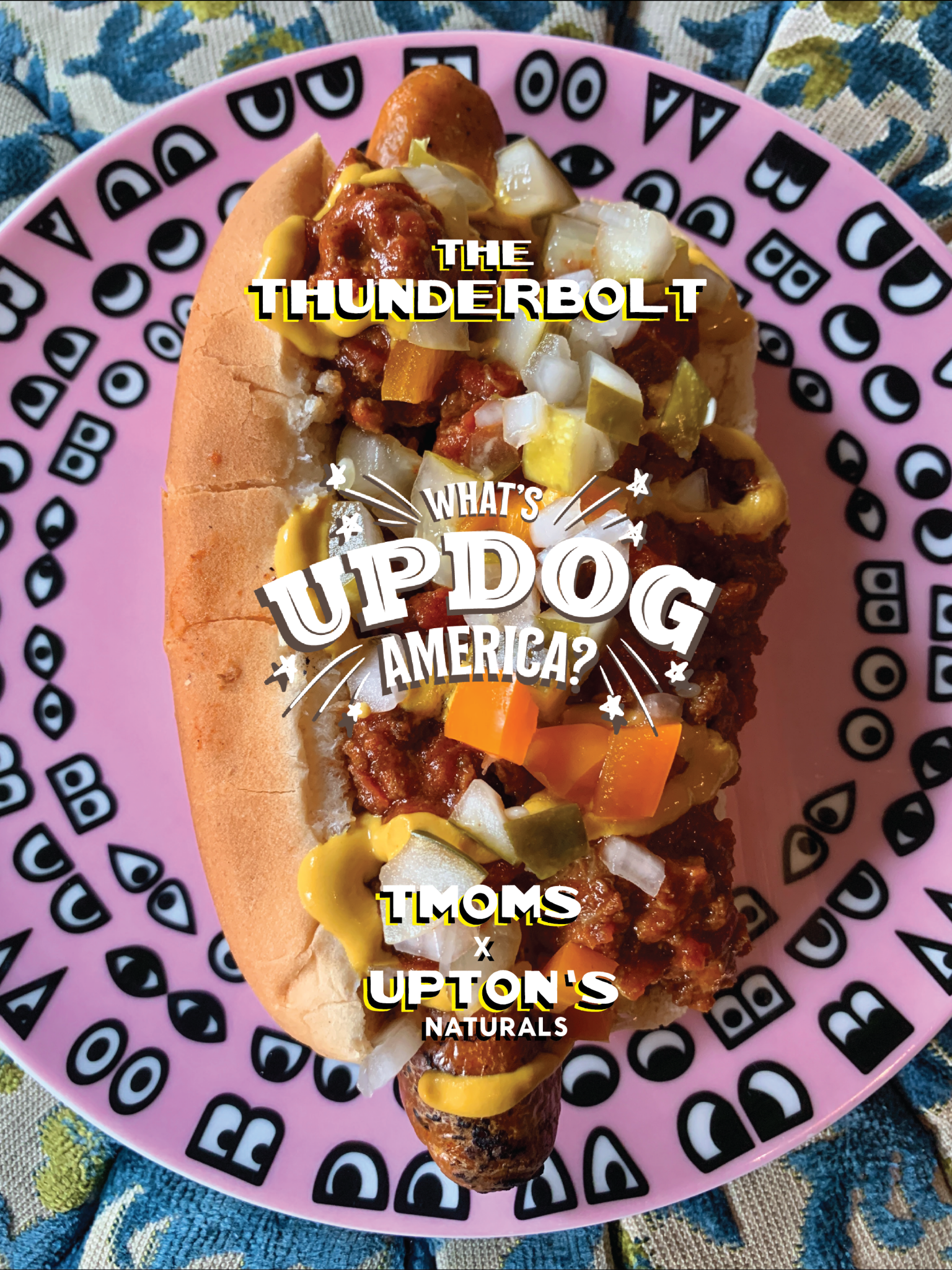 What's UPDOG Philadelphia??? Meet our brand new secret menu item from TMoms x Upton's Naturals:
The Thunderbolt
>  Vegan Updog by Upton's Naturals  <
>  Housemade Vegan Meaty Chili  <
>  Crisp Dill Pickle & Pepper Relish  <
>  Yellow Mustard  <
—
This special is retired. Every order included a coupon for $1 off a package of Updogs, redeemable locally with our BFFs at V Marks The Shop & with other fine grocers.
—
Visit us for bar hangs, bumper cars, and indoor dining on our 2nd floor (21+)!
Order online or call for Curbside Pickup! Order IRL at our Walk-up Window! Local delivery available via Caviar, DoorDash & Grubhub!