Second Acts: AWP Offsite Reading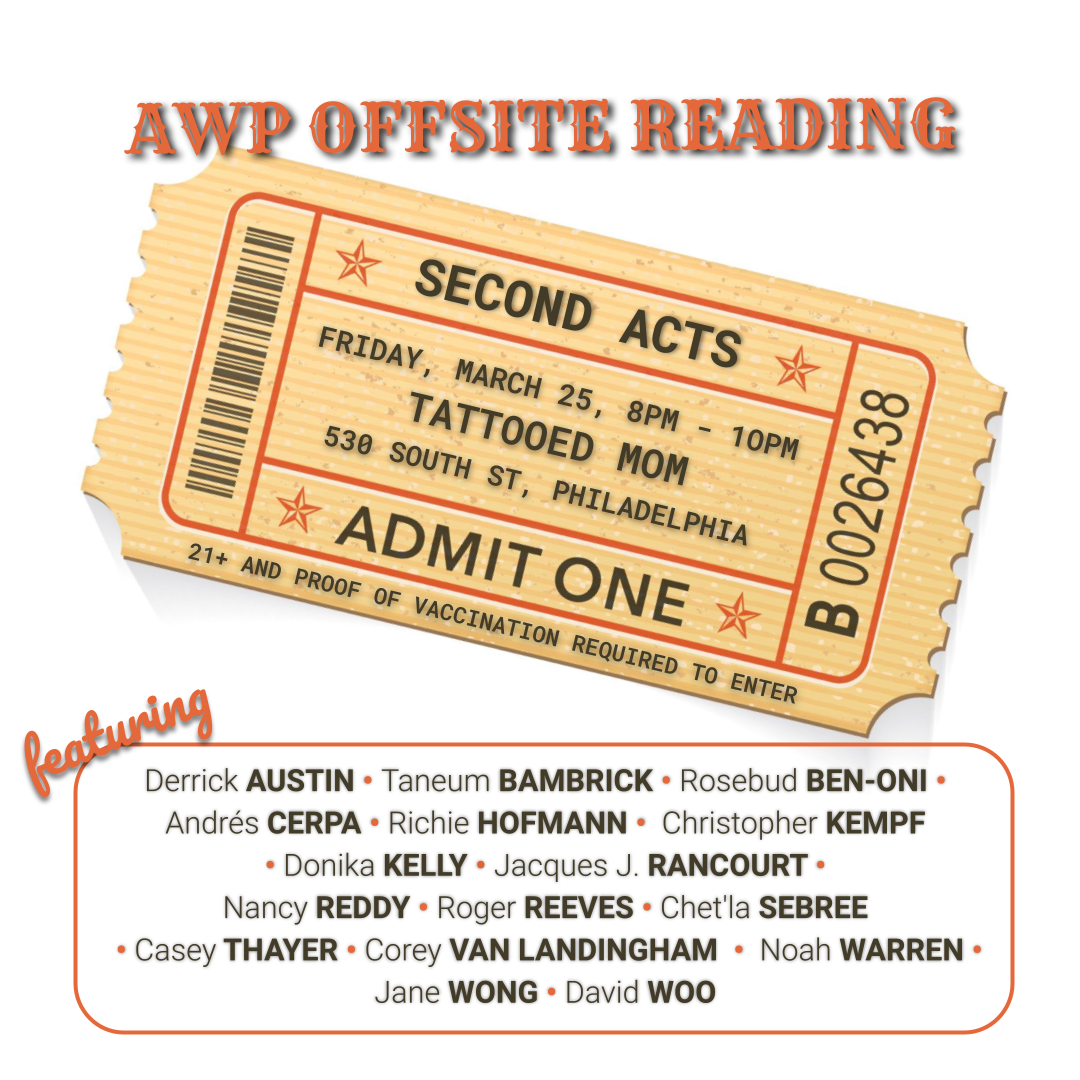 Like the musician's "sophomore album," the poet's "second act" navigates complex terrain. Do readers crave the familiar world of a poet's debut? How much should a poet show aesthetic range? Does introducing a new project threaten the development of poetic voice? This reading features fifteen poets whose second books have been released in the past year. Come help us celebrate this distinct lineup of second acts!
Friday, March 25th
8-10pm
NO COVER // FREE FUN
RSVP: FB EVENT
Featuring:
Derrick Austin | Instagram // Twitter
Taneum Bambrick | Instagram // Twitter
Rosebud Ben-Onni | Instagram // Twitter
Andrés Cerpa | Twitter
Richie Hofmann | Instagram // Twitter
Christopher Kempf | Instagram
Donika Kelly | Twitter
Jacques J. Rancourt | Instagram // Twitter
Nancy Reddy | Instagram // Twitter
Roger Reeves
Chet'la Sebree | Twitter
Casey Thayer
Corey Van Landingham | Instagram
Noah Warren | Instagram // Twitter
Jane Wong | Instagram
David Woo | Twitter
Tattooed Mom will be serving tasty eats and ice cold drinks all evening.
Upstairs dining, bar access, and event entry is 21+ w/ valid ID.
Note: At this time, proof of vaccination is also required for entry.