Big Ass Bitties // January 2023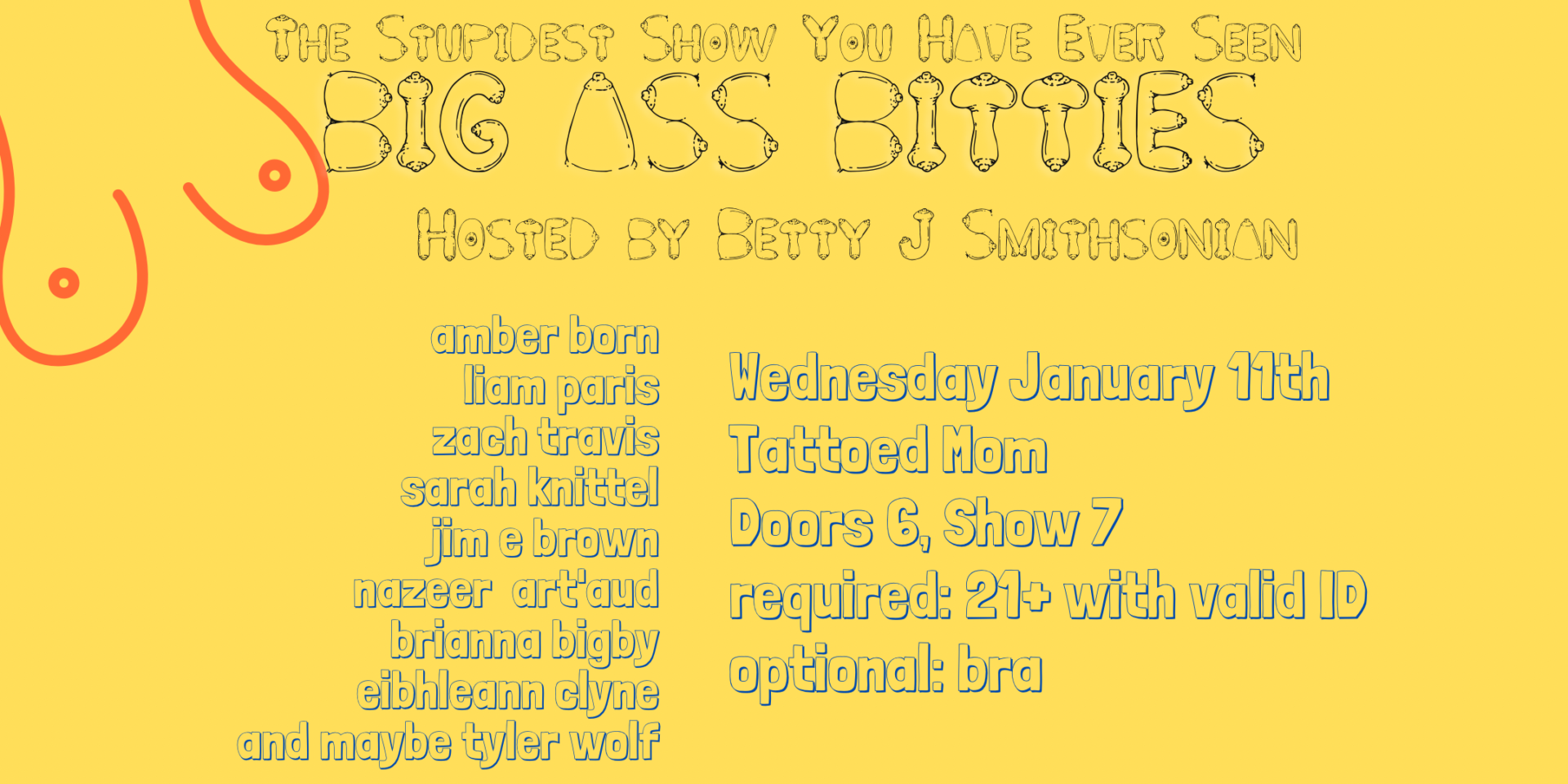 Join us for a variety comedy show that will fill your every silly desire and comedic need you never thought you had and now that you realize you have it, you do not want it.
This will be wild. Expect bits. You will see bits. All the weirdest riskiest goofiest bittiest bits you could imagine, all along the theme of new years or whatever else these idiots come up with. Come slam some Smash Burger Wednesday specials with a side of comedy show delicious-ness.
WEDNESDAY, JANUARY 11TH
DOORS @ 6PM + SHOW @ 7PM
NO COVER // FREE FUN