Tutu Mary's Vegan Japanese Beef Curry Plate Lunch Pop Up!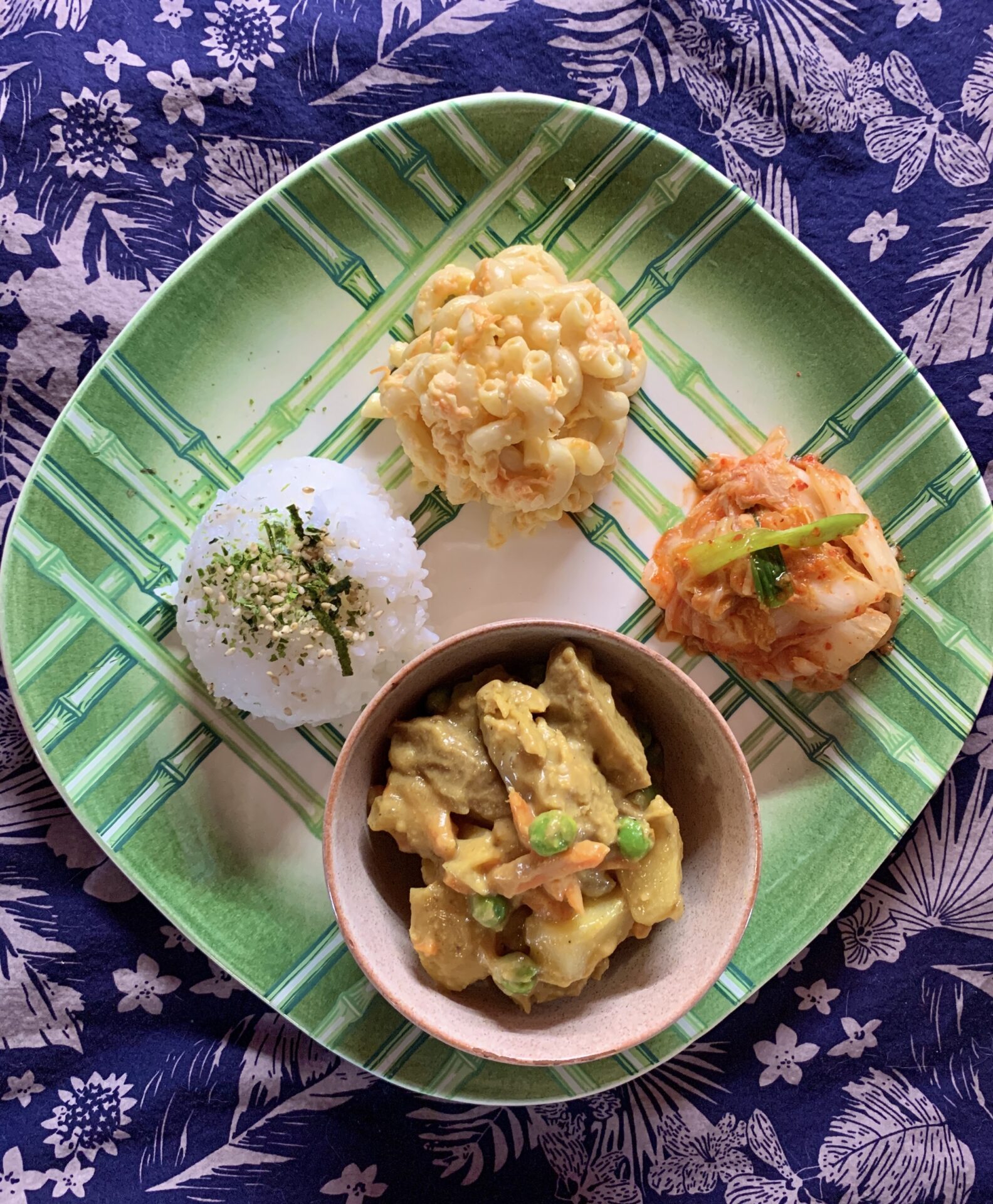 WHAT: Tutu Mary's Plate Lunch Pop-Up @ TMoms
WHEN: Sunday, January 8th | pick-up or dine in after 12 noon
***
Tutu Mary really outdid herself this time! Not only does she have one of the 7 Philly Food Pop-Ups You Need To Know About Right Now (according to Philly Mag ), but she's also popping up at TMoms to start the new year out right with another traditional Hawaiian plate lunch with a totally vegan spin! It's sure to warm your soul with a taste of island comfort food, made with ALOHA!
***
 Sunday 1/8 Tutu Mary's Plate Lunch Pop-Up 
January's Tutu Mary's Plate Lunch Pop-Up includes: 
• Vegan Japanese Beef Curry •
• Hawaiian Mac Salad •
• Nishi Rice with Furikake •
• Spicy Kimchi •
Enjoy with a Shaka Guava Ginger Blossom herbal tea, brewed in Hilo, Hawaii!
***
***
Plate lunch pop up pre-orders open on 1/2 (for dine in or pick up on Sunday 1/8, noon – 10pm).
"Tutu" means Grandmother in Hawaiian, so this one is very near & dear to our hearts <3 And don't worry: plate lunch isn't just for lunch. Folks in Hawaii eat it for breakfast, dinner, & as a late night snack, too!
Tutu Mary logo designed by Mellow Gold Studio.