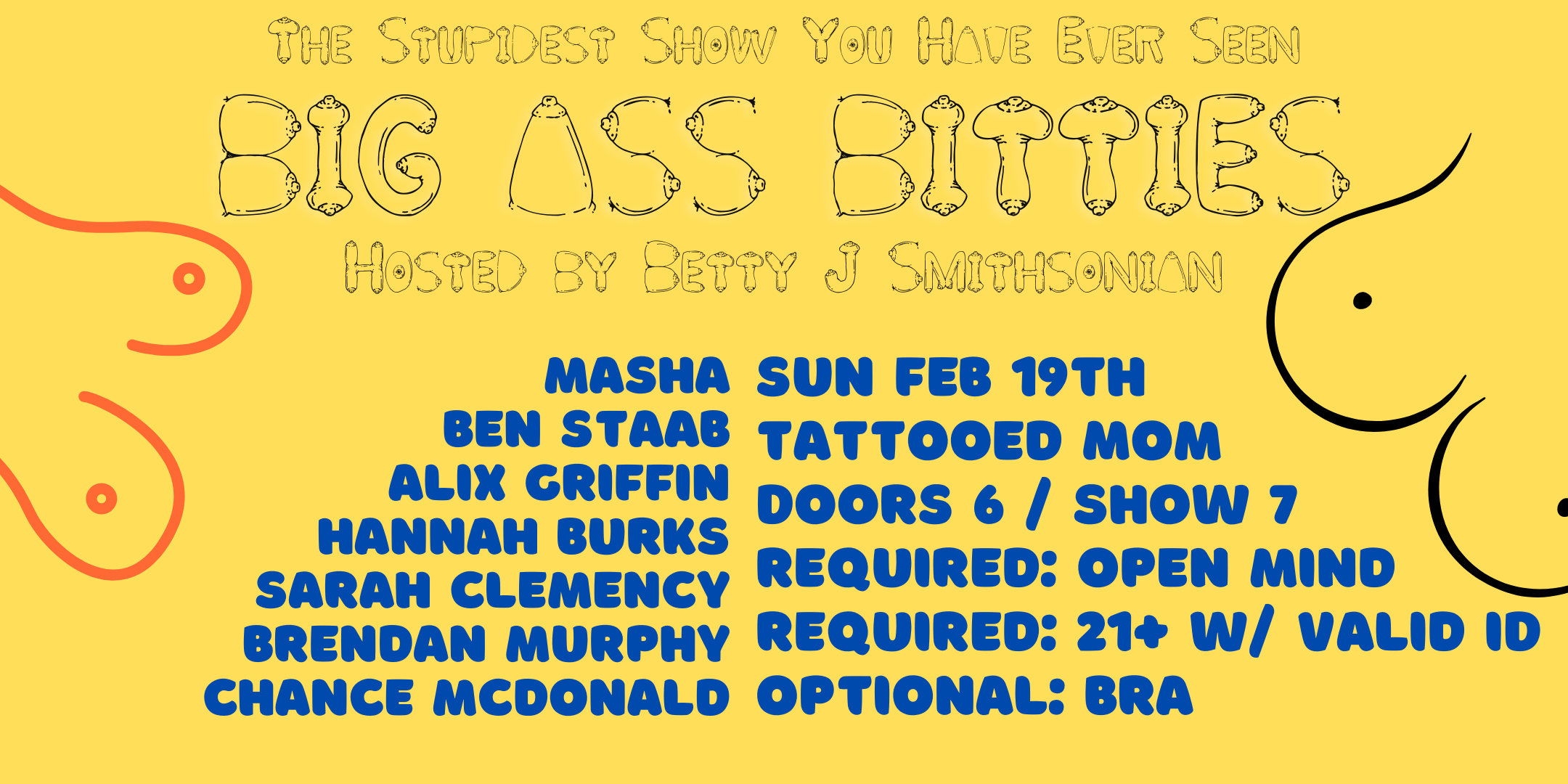 This is a very silly comedy show where a lineup of entertainers will perform comedic feats! They might be risky bits, weird bits, sketch bits, improvised bits, musical bits, wild bits. BUT ALL OF THEM WILL BE BIG ASS BITTY BITS.
Expect bits. You will see bits. All the bittiest bits you could imagine.
Come see this show!
A line up of wild proportions!
SUNDAY, FEBRUARY 19TH
DOORS @ 6PM + SHOW @ 7PM
NO COVER // FREE FUN
Hosted by Betty Smithsonian and featuring a cast of characters:
John Deary
Masha
Alix Griffin
Mel
Hannah Burks
Brendann Murphy
Chance McDonald
Ben Staab
Sarah Clemency
***
What's Up at TMoms:
• Craft Sundays at TMoms? BACK. Googly eyes? BACK. Coloring pages? BACK? Your creative spirit? BACK. Come thru every Sunday for FREE arts & crafts upstairs and downstairs at Tattooed Mom! Sundays, All Day Long.
• Enjoy our new happy hour! All drafts are just $4 every day from 4-6pm!
• Tattooed Mom will also be serving tasty eats and ice cold drinks all evening.
• Upstairs dining, bar access, and event entry is 21+ w/ valid ID.