Events
Events List Navigation
September 2019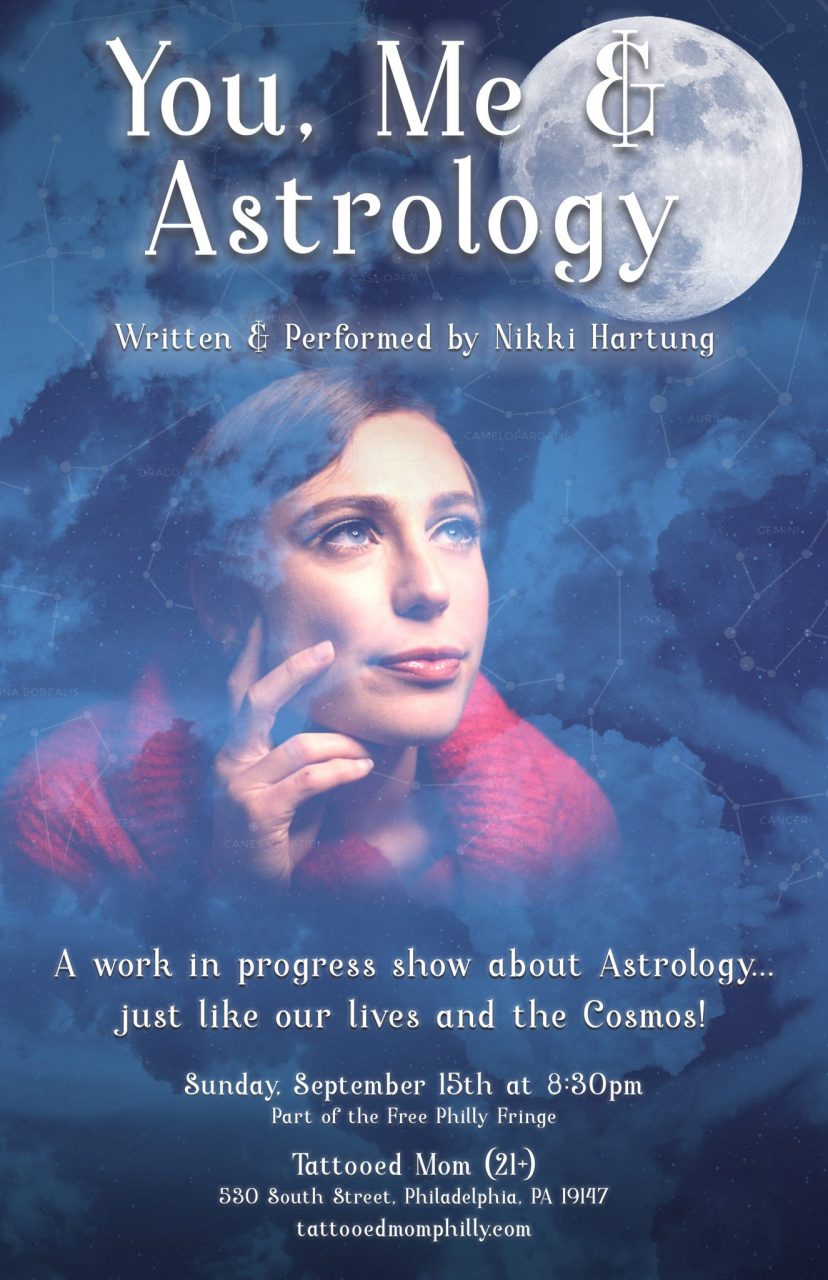 Performer Nikki Hartung is bringing her show You, Me, and Astrology to Tattooed Mom as part of Free Fringe Philly!
8:30pm Show // FREE // 21+
Sometimes life events happen that make you want to understand yourself and the world around you on a deeper level… to make sense of the chaos that flows around us and within us… and sometimes, we just want to be entertained. Western horoscopes can be just that; Guidance, explanation & gosh darn fun. In this work in progress show, Nikki explores the 12 zodiac signs through characters, personal essay and song in the hopes of –like many 20 something, city-living millennials– understanding more of the world around her and herself. Mixed as well with some dance, real horoscopes and — a face mask?! #taurusbaby"
Find out more »
Looking to book an event at Mom's?