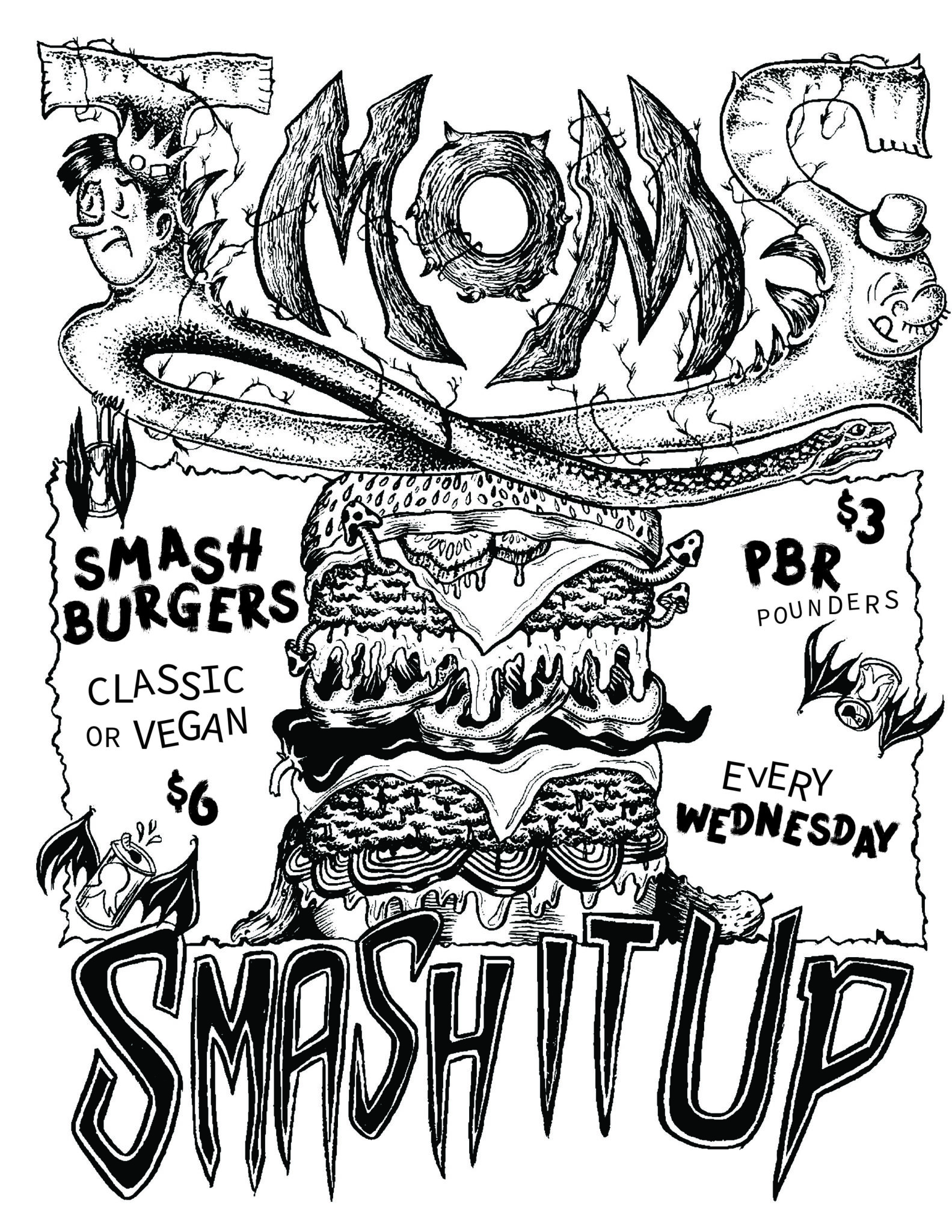 BURGER WEDNESDAYS ARE BACK AT TMOMS AND THIS TIME WE'RE SMASHING IT UP!
Smash Burger Wednesdays
$6 Classic or Vegan Smash Burgers / $3 PBRs / 4-11pm
• 2 Classic or Vegan smash patties •
• Topped with Cheddar Cheese •
• House Made Banana Pepper Relish •
• Lettuce •
• & TMoms Secret Smash Sauce
• All piled high on a Sweet Potato Brioche Bun! •
• PLUS: Enjoy with a Pabst Blue Ribbon pounder can! •
—
Artwork by Rachel Leah Gallo.
All food specials are dine in only, no take out.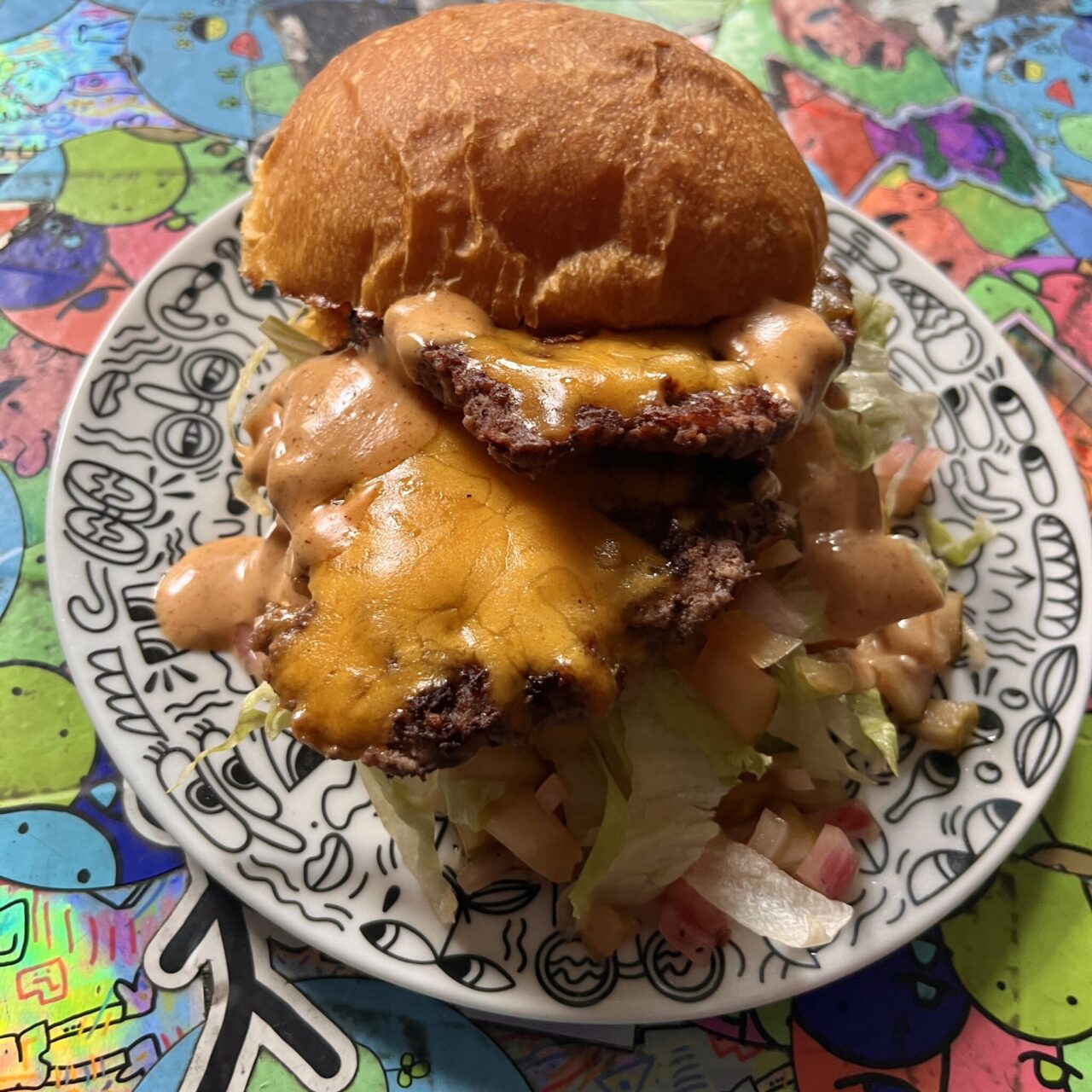 Smash It Uppp — Every Wednesday – Only at Tattooed Mom
PLUS: OUR DAILY HAPPY HOUR SPECIAL! $4 drafts / 4-6pm
Choose from a rotating selection of the best local and regionally brewed drafts.