BloodMilk & Friends Night Market, 4th Edition: Saturday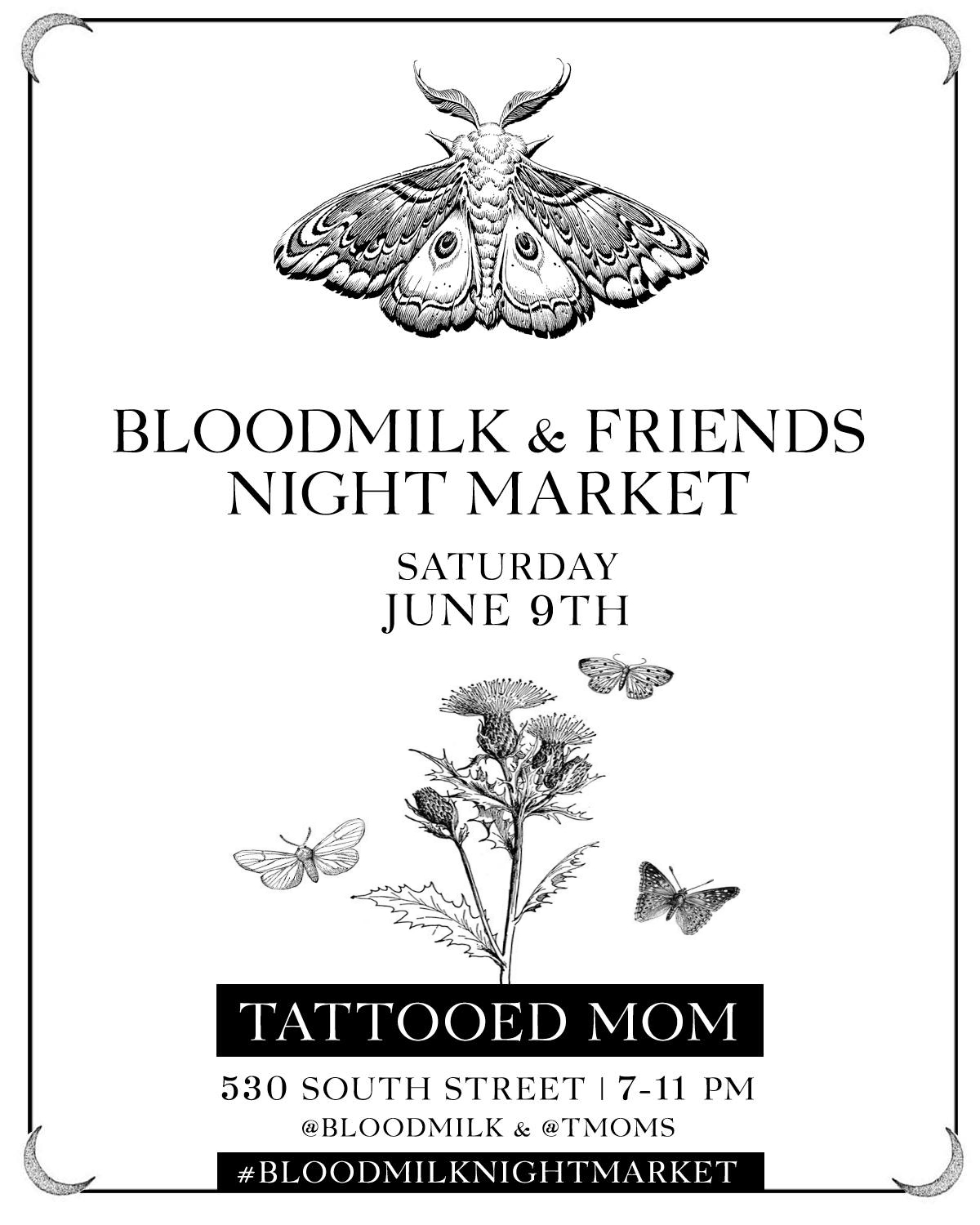 BloodMilk is back with a vengeance (& with friends) for the 4th edition of their fantastic Night Market!
21+! Free admission! Free fun! Horror & oddities & amazing creations to be discovered!
Saturday Night Vendors:
Adam Wallacavage Chandeliers
Alex Eckman-lawn Illustration
Amberella
Caitlin McCormack
Jinxed Philly
Lyla Mori Embroideries
Moss Märchen
Ryan Matthew Cohn
Tara McPherson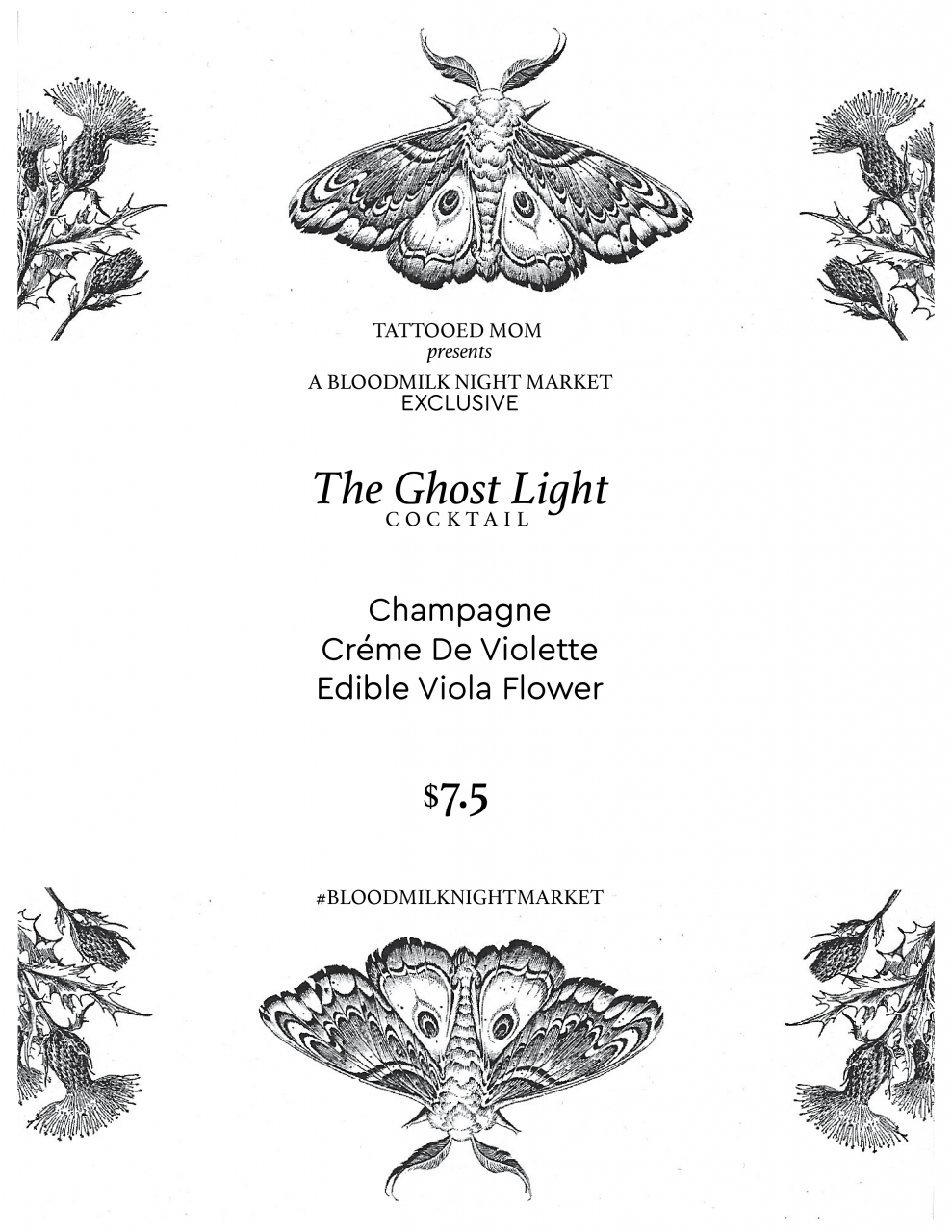 The Ghost Light Cocktail:
Champagne + Creme De Violette + Edible Viola Flower
Make sure to get your hands on this delicious concoction!
Click here for the Friday night event.
Enjoy this night market with half off all drafts from 5-7pm & 10-11pm.
Join the Facebook Event and invite all your pals!