BloodMilk & Friends Night Market, 4th Edition: Friday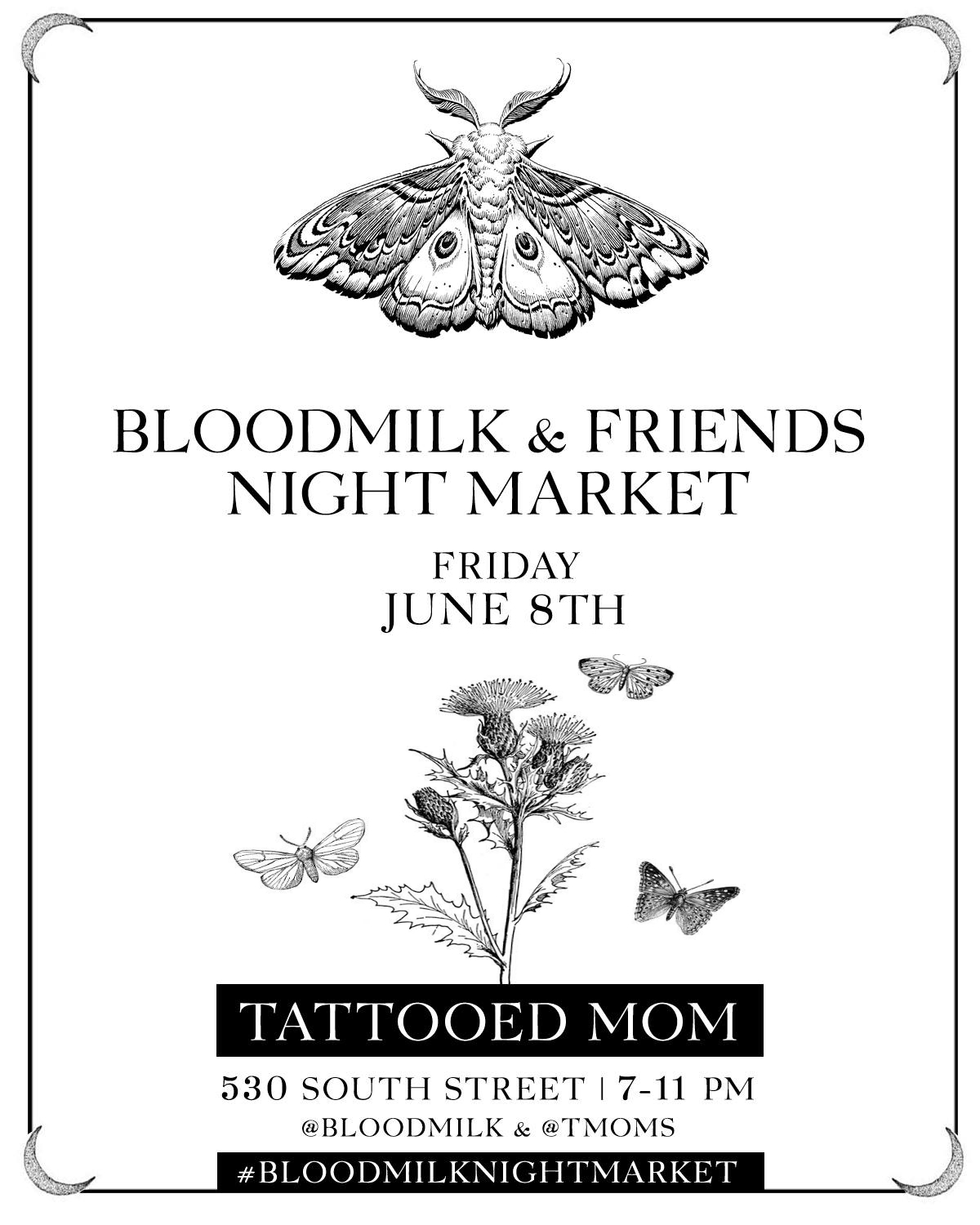 BloodMilk is back with a vengeance (& with friends) for the 4th edition of their fantastic Night Market!
21+! Free admission! Free fun! Horror & oddities & amazing creations to be discovered!
Friday Night Vendors:
Bill Crisafi
Burial Ground
Dreamyguts
Handsome Devils Puppets
Jessicka Addams
Lvnea Perfume
Matt Darling
Open Sea Design Co.
Ophidian Guild
Palo Santo Wellness Boutique
Peg and Awl
Wren Britton, aka Pure Vile 
Ron Nicole Floral Inspired Fossils
The Spiral Bookcase
Witch Fingers Antiques & Oddities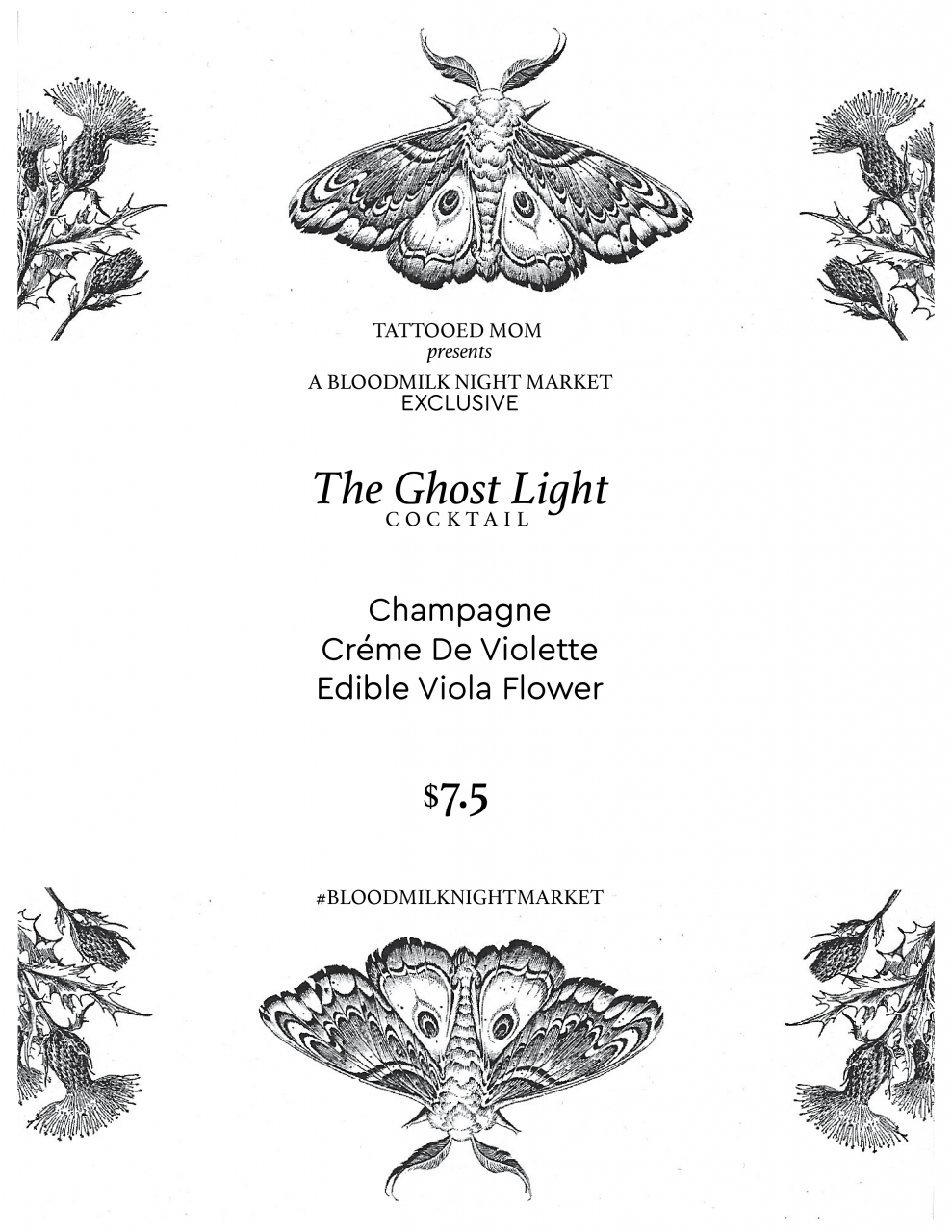 The Ghost Light Cocktail:
Champagne + Creme De Violette + Edible Viola Flower
Make sure to get your hands on this delicious concoction!
Click here for the Saturday night event.
Enjoy this night market with half off all drafts from 5-7pm & 10-11pm.
Join the Facebook Event and invite all your pals!