Sticky Art Machine Release Party: Under Water Pirates & Jayel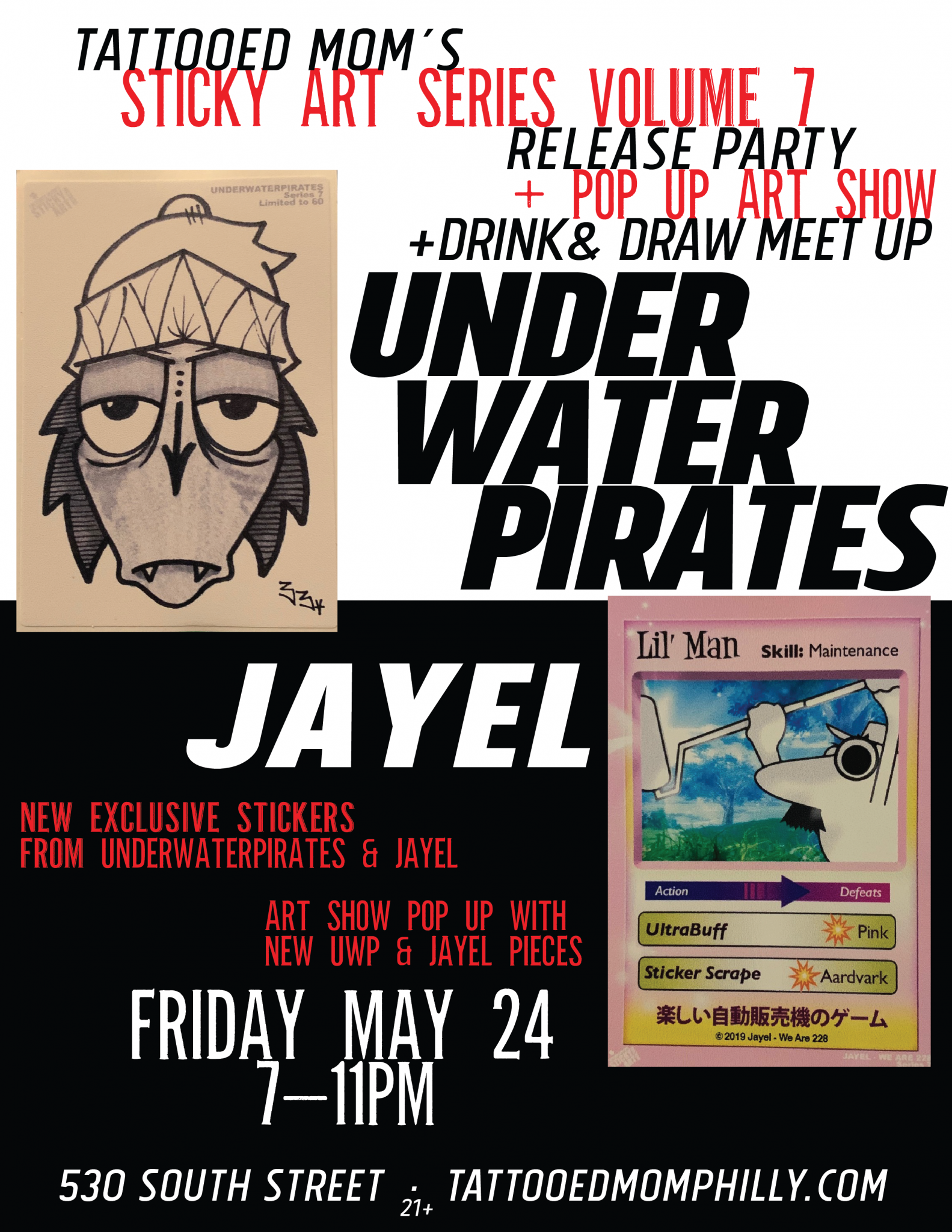 Come out to this one night pop up art show & meet the artists behind the latest Tmom's Sticky Art Machine sticker collection!  The seventh edition of our Sticky Art series features ten new exclusive, limited run stickers by the legendary Under Water Pirates & always inventive Jayel.
Be the first to get these new designs as they are SURE to sell out! Meet the artists and check out a special one night pop up art show by with new works and special releases from both artists. Join other sticker artists & street art fans for a back room drink & draw / sticker swap in Philadelphia's unofficial sticker art museum.
Curated by the legendary street artist Bob Will Reign, the series highlights one of kind designs by some of our all time sticker art heroes. All designs are limited to a run of 100 and available ONLY at Tattooed Mom.  Previous editions include work by Robots Will Kill, The London Police, Arrex Skulls, Old Broads, Kid Hazo, Bob Will Reign, Musk, Air Rat,  Mr. Switch, Perro,MCA, El Toro & Faithsfunnn.
Don't miss your chance to pick up 10 brand new sticker designs available ONLY at Tattooed Mom. Collect them all!
Enjoy half price drafts before & during this event from 5-7pm and 10-11pm!