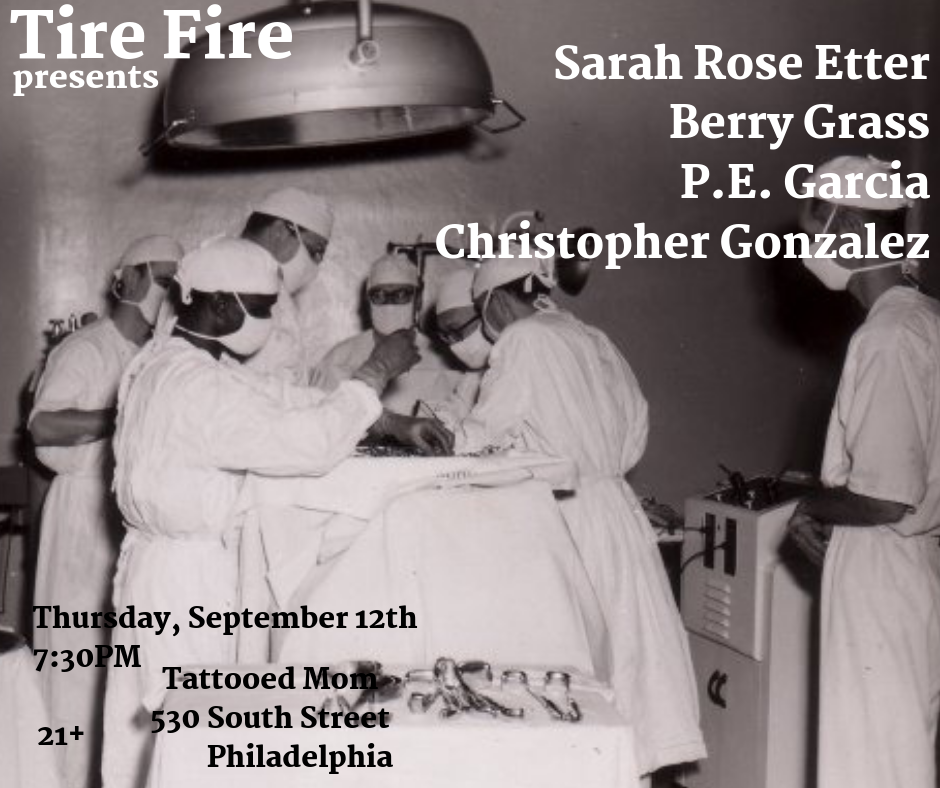 FRIENDS, IT'S TIME. (Or well, it will be.) TIRE FIRE IS BACK!
It is our GREAT HONOR to celebrate Sarah Rose Etter's THE BOOK OF X, and Berry Grass's HALL OF WATERS, with the help of P.E. Garcia and Chris Gonzalez. Bask in the glory from a bumper car!
Doors 7 // Reading 8
This month, they'll be raising funds for the Women's Medical Fund, who protects and expands abortion access for low-income folks through direct service and advocacy. "We support those living in poverty who need abortion care today by providing counseling and emergency financial assistance. We support people in the future by working to expand and equalize access to abortion through lifting the insurance bans and eliminating other barriers."
Accessibility Note: Reading is upstairs and non-bumper car seating is limited, and tends to be first-come, first-serve. If you need assistance or accommodations, please let us know.
Enjoy this event with our Pierogi Thursday specials:
50¢ pierogi from noon-10pm
& half off all drafts 5-7pm and 10-11pm
Join the Facebook Event and invite all your pals!