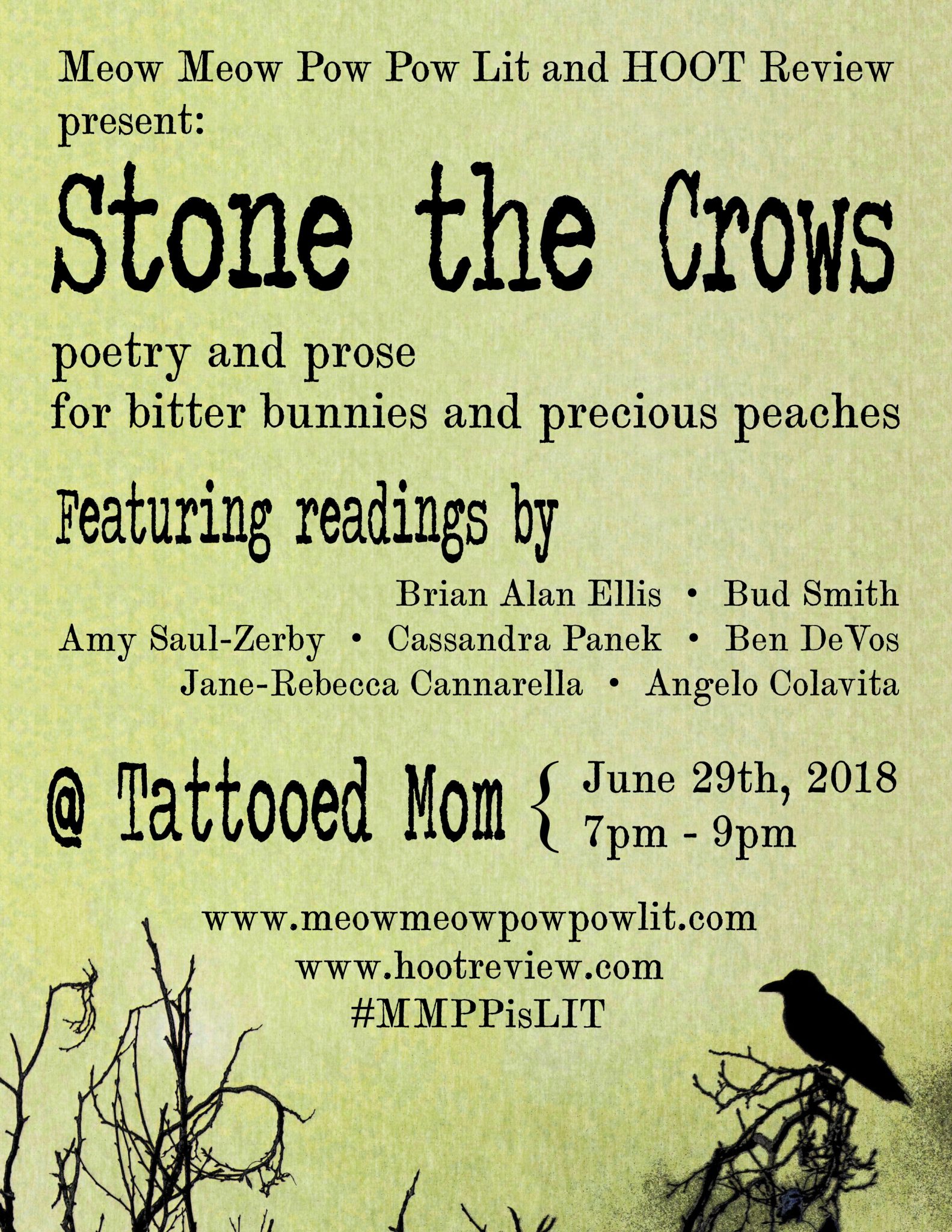 Stone the Crows is all about surprises. Talk about weather with scrub jays, and listen to some prose and poetry and prettiness and putridity with a handful of writerly pups. Hang out with Meow Meow Pow Pow and HOOT Review, as well as poets and prose-r-s ™ as they read selections from their dope collections and scrounge up some trouble. Drink half priced drafts & grab some free literary goodies!
Readings by these miraculous and wonderful people:
Brian Alan Ellis
Bud Smith
Amy Saul-Zerby
Cassandra Panek
Jane-Rebecca Cannarella
Benjamin DeVos
Angelo Colavita
Enjoy this event with our Pierogi Thursday specials:
50¢ pierogi from noon-10pm
& half off all drafts 5-7pm and 10-11pm
Join the Facebook Event and invite all your literary pals!