UArts Photography: Senior Thesis Fundraiser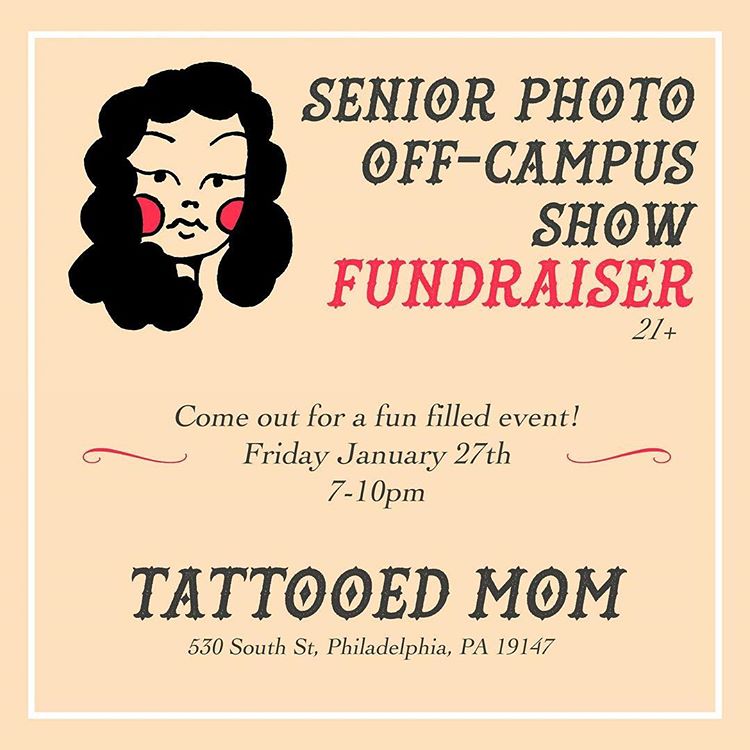 Come out to support the senior class Photography students at UArts as they raise money for their Senior Show.  Student art will be on display as well as a selection of prints that will be available for purchase.  Help the senior class put on a spectacular senior show while you enjoy the very best photography that UArts has to offer!
A portion of all food and drink sales during the event will be donated to the Senior Show fund, so bring your friends and have fun for a great cause!