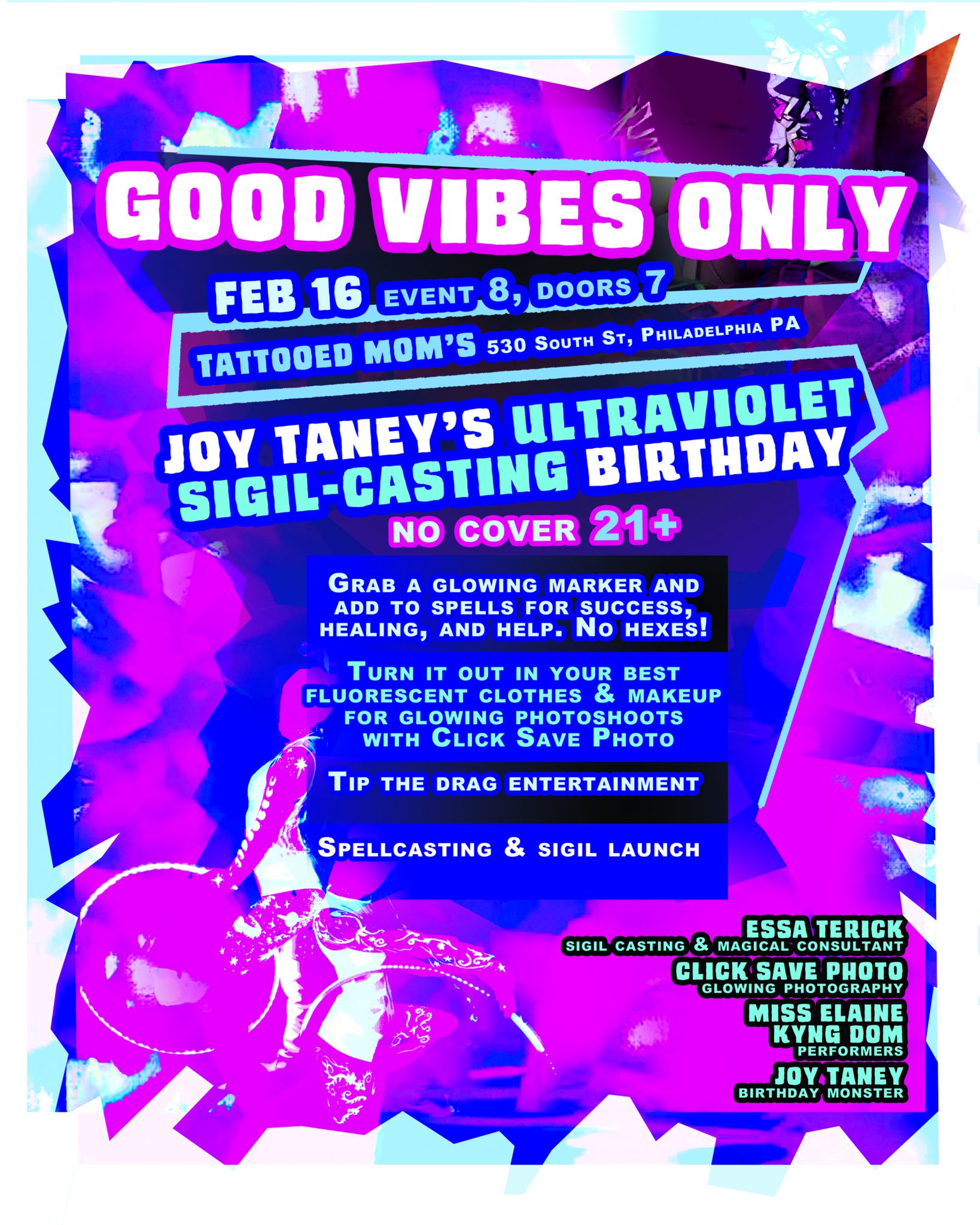 ~*~*~GOOD VIBES ONLY~*~*~
(((((     NO HEXES     )))))
Celebrate the new year & Joy Taney's 33rd birthday with an evening of GLOWING MEMORIES & A GROUP SPELL!
UPSTAIRS // FREE // 21+ w/ VALID ID
Doors 7pm // Event 8pm
Bring the drama with your ultraviolet fashion & makeup for photography with Click Save Art & Portrait Photography. With the help of Essa Terick, manifest spells for luck, success, and healing through a glowing group sigil. Don't forget to tip the performers, Miss Elaine and Kyng Dom. Bring your curiosity for magical craft creation and readings. The one thing banned from this spell- & art-making is ill will or harmful intent—tonight, it's good vibes only!
Enjoy this event with Tattooed Mom's full food & drink menu,
Plus $2.50 Miller High Life & half price tots from 7pm-midnight,
& half price drafts before and after this event from 5-7pm and 10-11pm
Join the Facebook Event and invite all your pals!