When There Is No One and There Is Everyone: Poetry, Drag & Art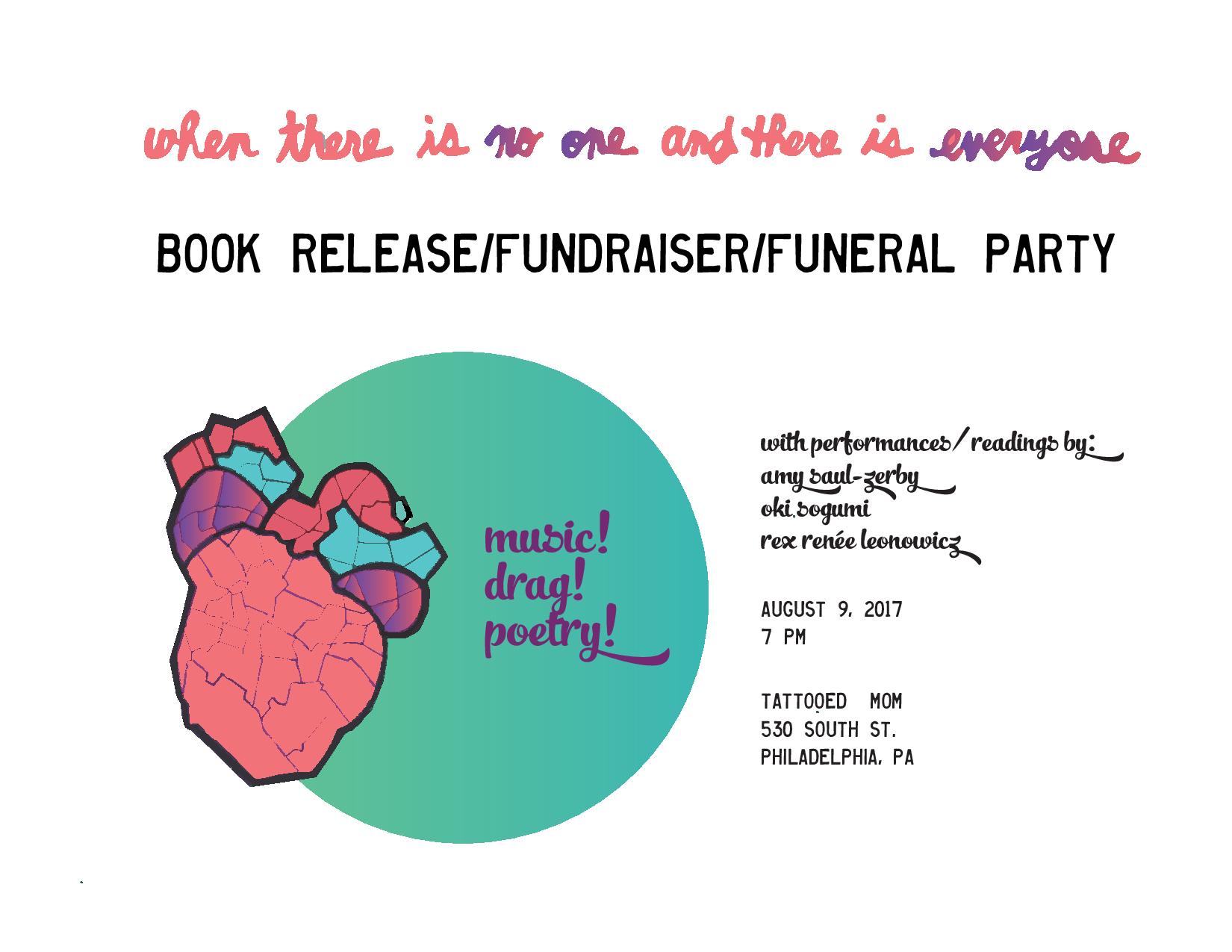 Celebrate the release of Rex Renee Leonowitch's new book of poetry and illustrations, When There Is No One And There Is Everyone, with an evening of poetry, drag, music & art.
The event will feature readings and performances using drag, music, poetry, and visual art/digital media to pay homage to events & people who, through their protest, grief, triumph & lust for life, shape our world for the better.
REX RENEE LEONOWICZ is a multimedia artist, performer, writer, and activist from Queens, New York. As a poor/working class, trans/nonbinary femme, Rex's art and performance work is grounded in a politics of radical resistance, healing, and witness. Rex is a gender-bending, genre-blending artist whose work critically responds to the relationships people on the margins have with our surroundings and each other.
http://www.rexylafemme.tumblr.com/
OKI SOGUMI was born in Seoul, South Korea as military dictatorship ended. She writes poetry and fiction, and her forthcoming speculative novella is about giant insects, migration, time travel, oceanic feelings, wellness, and both the limits and possibilities of relations like friendship. She currently resides in Philadelphia.
AMY SAUL-ZERBY's first poetry collection Paper Flowers Imaginary Birds was published by Be About It Press in 2017. Her work has also appeared in Painted Bride Quarterly, Spy Kids Review, Mad House & TheNewerYork. She is editor in chief of Voicemail Poems, multimedia editor at Apiary Magazine, and a contributing writer at Fields Magazine.
$4 Hamburgers & Vegan Burgers until midnight (try our Burger of the Month!)
$2 Narragansett Lager Tall Boys all day
Half off all drafts 5-7 & 10-11pm