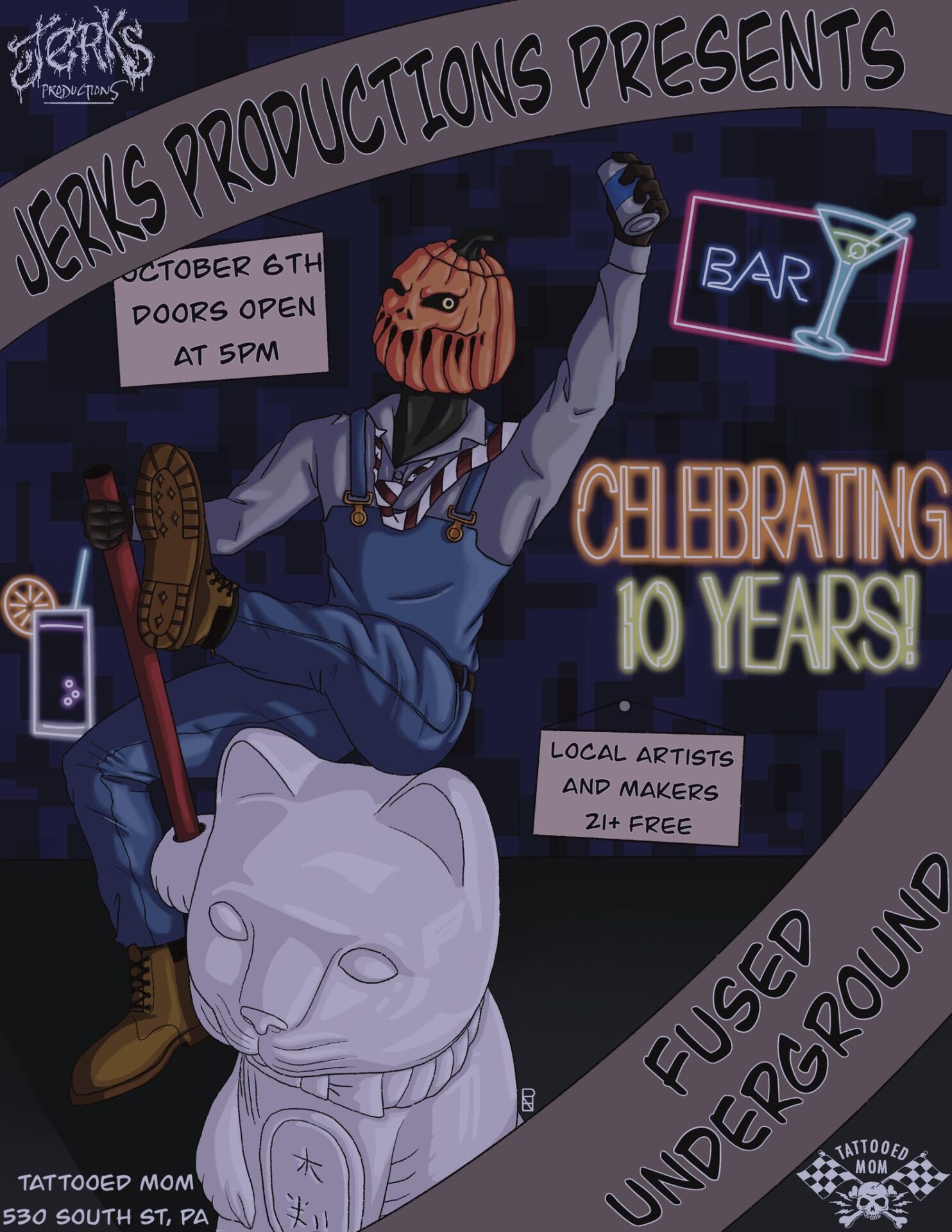 Celebrate TEN YEARS of ART, HORROR & BOOZE at Tattooed Mom! See some of Philadelphia (and the surrounding area)'s best local underground artists. Take part in our annual costume contest and win awesome prizes! See clips from our upcoming horror film Aphaisa and brand new music for Astrophels. Take part in Tmoms fantastic food and drink specials!
FRIDAY, OCTOBER 6TH
5-10PM
NO COVER // FREE FUN
RSVP: FB EVENT
Participating Artists:
Joe Giuliani
NUMiNOUSmag
Shayna J Feinstein Arts
Miss Alyss Art & Design
Booch
Josh Allain
8213 Desserts
The Beat in Between
randu art
Oh Jamie Elizabeth
Ryan Buggey
bangin beauties
Lillian Bones Art
Meldar16
***
What's Up at TMoms:
• Enjoy our happy hour! All drafts are just $4 every day from 4-6pm!
• Tattooed Mom will also be serving tasty eats and ice cold drinks all evening.
• Upstairs dining, bar access, and event entry is 21+ w/ valid ID.