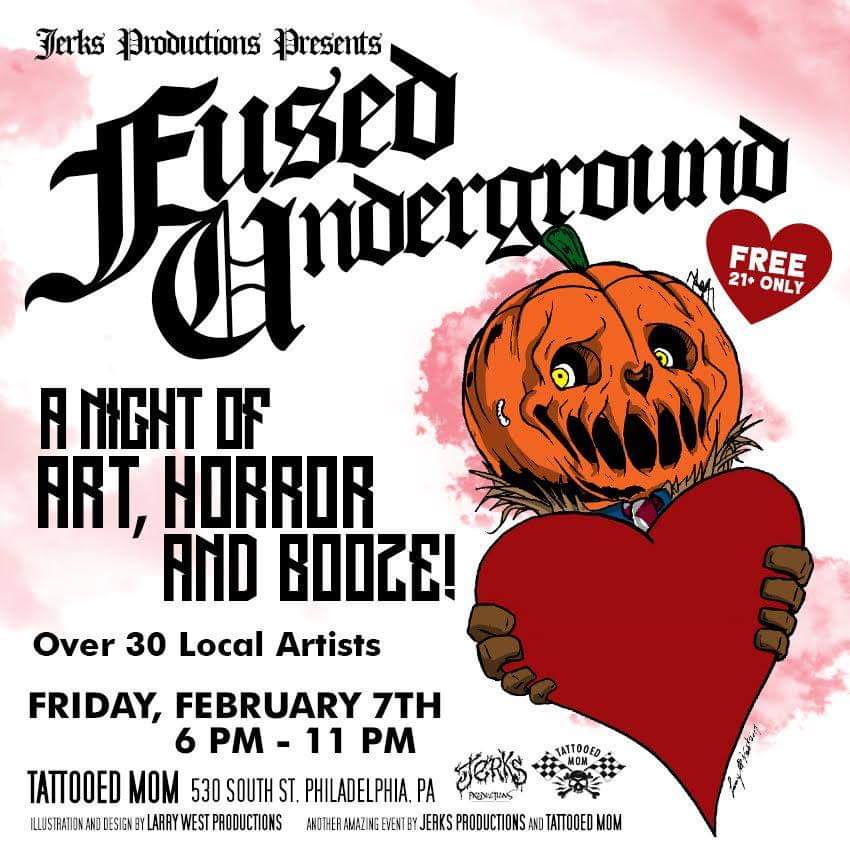 JERKS Productions is back with another stellar installment of their bimonthly group art show, FUSED UNDERGROUND! As always they will be showcasing some of Philadelphia (and surrounding area)'s best local underground artists, so join us for a night of ART, HORROR & BOOZE!
FREE // UPSTAIRS // 21+
Artists:
defectivepudding
Josh Allain
Permian Designs
Necromantic Creations
Storkbite for Randy
Liz Clough
Liz Palo Art
Katie Stahl
Bronwen Gale
Marilyn Minzola
Sean Saccomandi
Black Budget Comix
Jim Cannatelli- X Knight
Sardis Disla – Studio Sardis
Robyn Ivy
Anthony Pepe
Rainbow Feather
Irene Victoria
Bwitchn Studios
Jude Martin
Butch T
& Paul Murtha!
Enjoy this event with happy hour drafts from 5-7pm & 10-11pm.
Join the Facebook Event and invite all your pals!