A Drink & Draw + Last Chance Sticker Board Sale!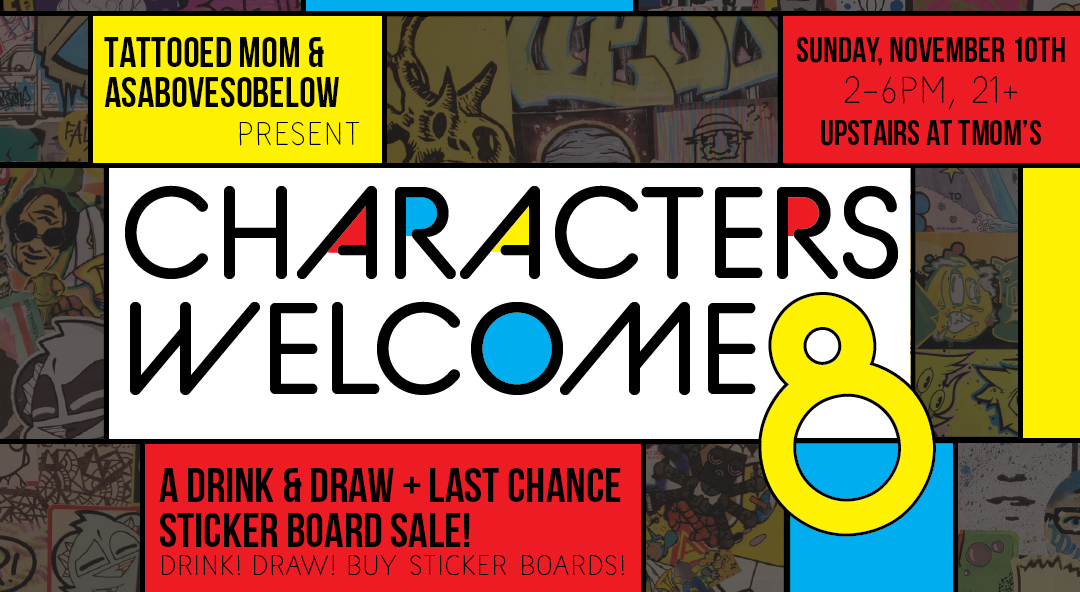 Join us for a Sunday afternoon of sticky good times—and a LAST CHANCE sticker board sale from this year's International Sticker Art Show, Characters Welcome 8! Presented by Tattooed Mom & local sticker artist, As Ab0ve S0 Bel0w!
Meet up & collaborate with other local sticker and street artists, make art in our legendary upstairs space, & purchase collaged sticker boards from 2019's Characters Welcome show. 100% of sales will go to benefit the inspiring youth local arts programs at Fleisher Art Memorial and The Village of Arts & Humanities!
Celebrate Philly's vibrant sticker art community with an afternoon of creativity and rad times!
Upstairs, 21+
Enjoy this event with Tattooed Mom's full food & drink menu,
plus half price drafts during and after the event from 5-7pm & 10-11pm!
Join the Facebook Event and invite all your pals!