Events
Events List Navigation
February 2019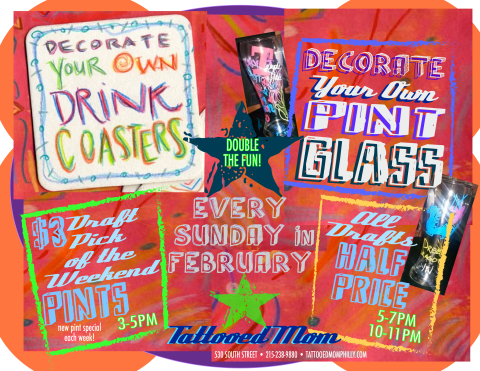 The short & sweet month of February brings a beer-themed DOUBLE HEADER CRAFT (or juice-, or milk-, or other liquid-themed), with FREE Sunday Arts & Crafts: Drink Coaster & Pint Glass!
Transform the humble coaster into a masterpiece of your own making, a stunning spectacle where you can set down your beverage of choice! Customize the mighty pint glass into your very own vessel of Fun Juice, and fill it to the brim with the sweet nectar of brunch cocktails or Happy Hour Drafts at Tattooed Mom!
FREE Fun! EVERY Sunday! Only at Tattooed Mom!
Enjoy this event with our tasty brunch menu (available until 4:30pm),
half price drafts from 5-7 & 10-11pm,
& let your crafting continue into the night with $2 PBR pounders & 1/2 price tater tots after 7pm.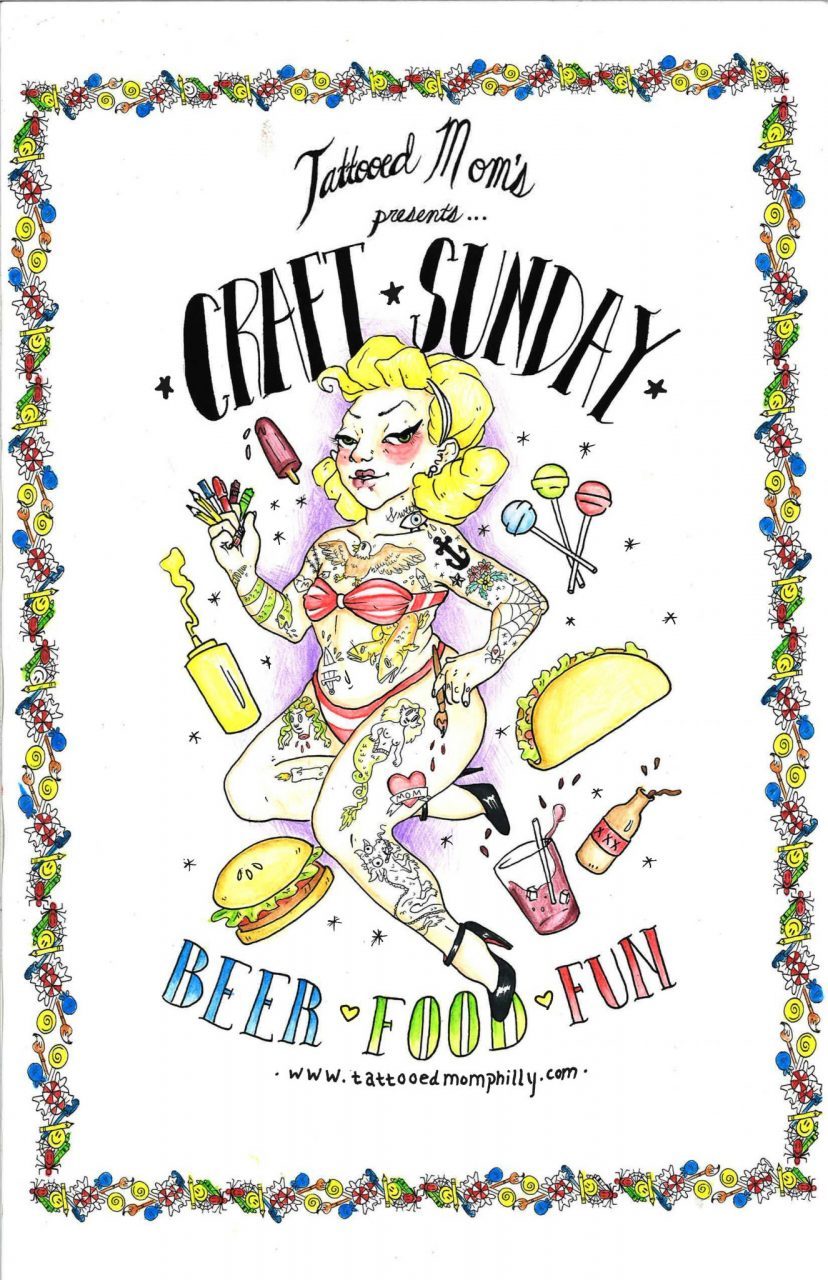 Find out more »
March 2019
Looking to book an event at Mom's?