Characters Welcome 8: An International Sticker Art Show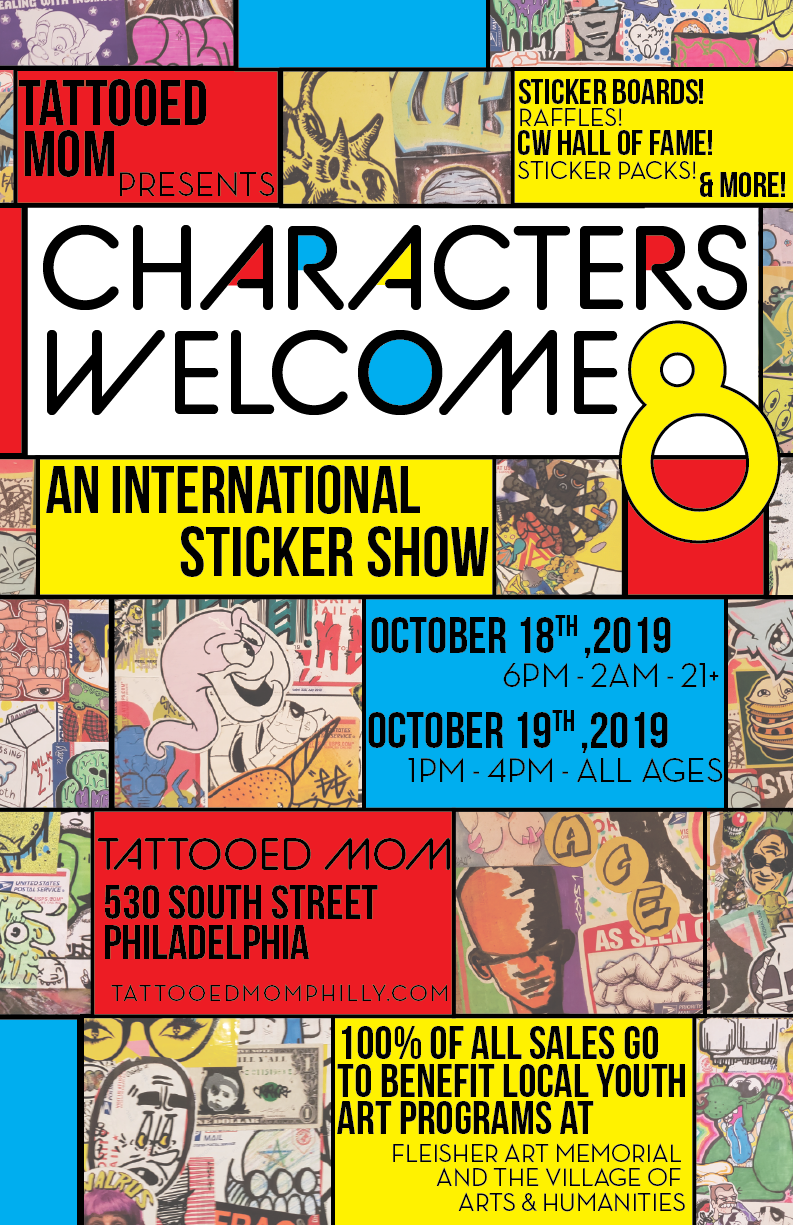 Characters Welcome 8: An International Sticker Art Show is THE event for sticker artists to meet, exchange ideas & leave behind tokens of their amazing art on our walls, ceilings, floors, etc!  Characters Welcome celebrates that community and reaches out to artists all over the world to show their best hand drawn and printed sticker art.
***
Characters Welcome 8 (the 21+ Edition)
Friday, October 18th // 6pm 'til 2am // FREE ADMISSION
Characters Welcome 8 (The All Ages Edition)
Saturday, October 19th // 1pm 'til 4pm // FREE ADMISSION
***
Some photos from past Characters Welcome shows, as well as sneak peeks from this year's edition, can be seen on our Instagram. You can find more info on how to submit your own designs on our Characters Welcome 8 blog post. CW8 flier designed by Abbi Lowe.
All are welcome to contribute to Characters Welcome 8, & first time artists will be shown side by side with the seasoned titans. Hand drawn, printed, silk screened & collaged stickers will be part of the mix in this diverse display of sticker art media, styles and themes.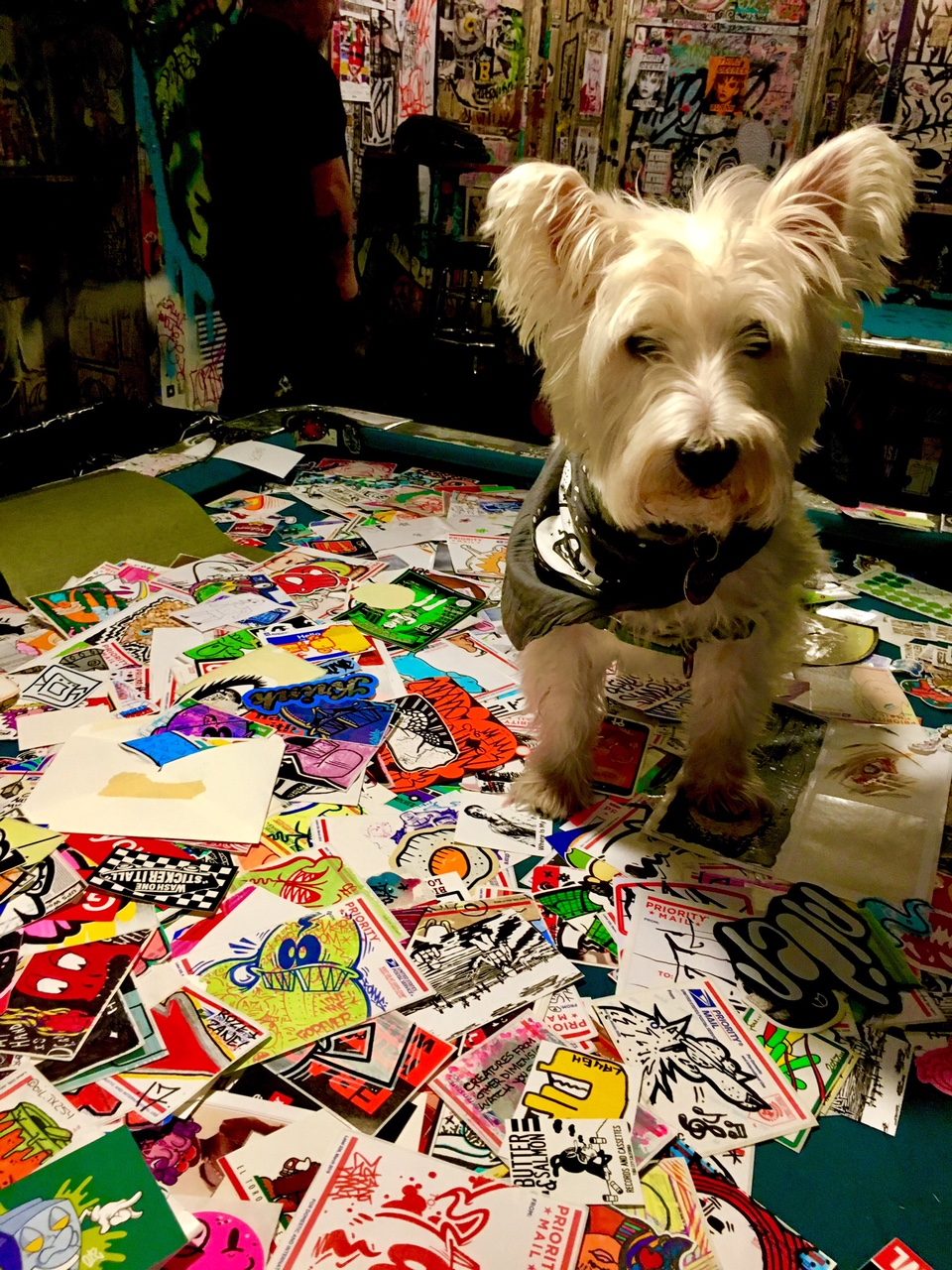 The boards with the compiled stickers, as well as surplus sticker packs, will be available for sale. We'll also have some very special raffle items and rad day-of-show surprises. 100% of ALL sales will go to benefit the inspiring youth local arts programs at Fleisher Art Memorial and The Village of Arts & Humanities.
Join the Facebook Event and invite all your pals!