TATTOOED MOMEDY // October 2022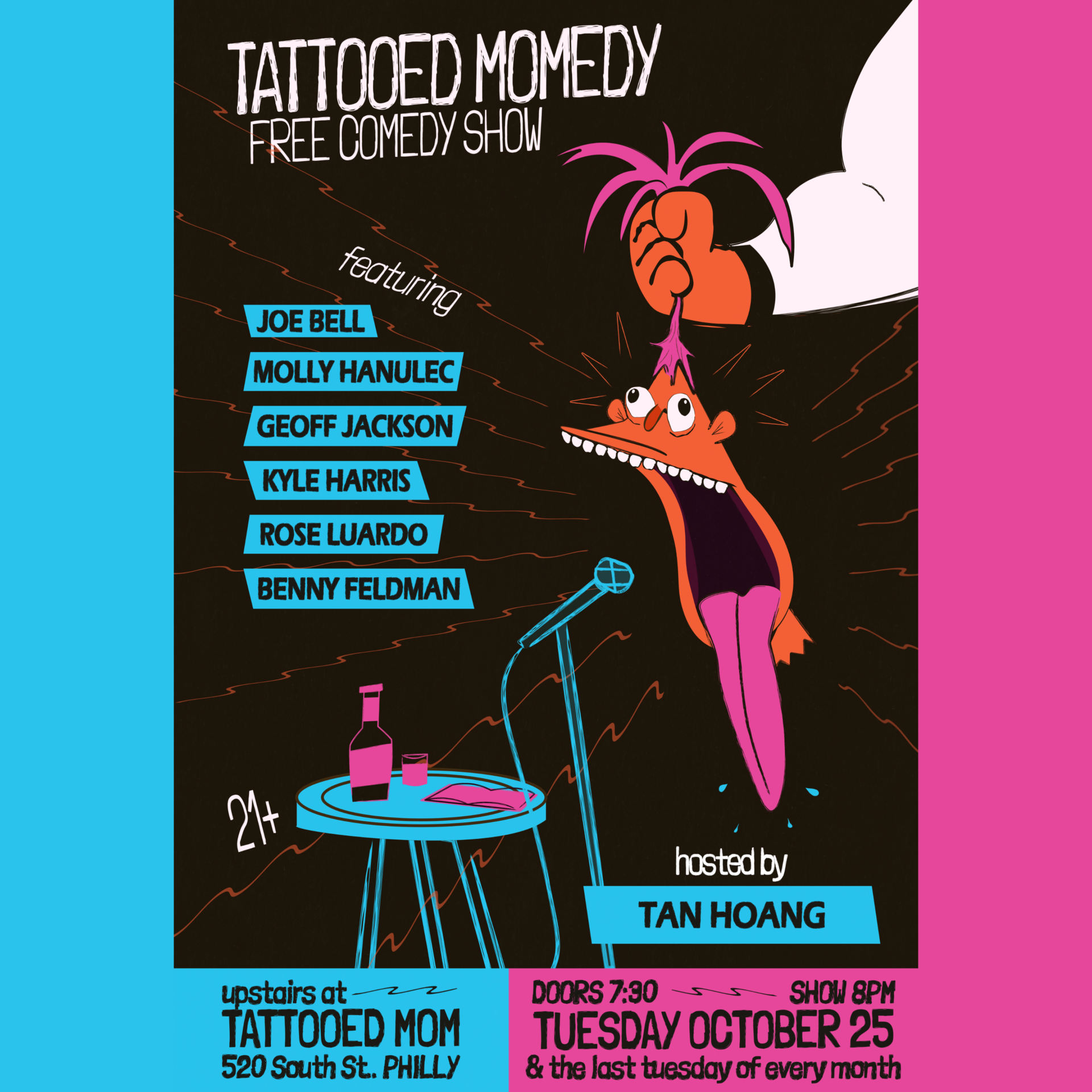 Don't be afraid! It's just Philly's favorite alternative showcase with another unforgettable night of live comedy. And this line up is so damn good it's spooky!
TUESDAY OCTOBER 25TH
8-10PM
NO COVER // FREE FUN
FEATURING:
Molly Hanulec
Joe Bell
Kyle Harris
Rose Luardo
Geoff Jackson
And headliner:
Benny Feldman
Hosted by Tan Hoang!
Art by Joe Bell!
Tattooed Momedy is the LAST TUESDAY OF EVERY MONTH exclusively at TATTOOED MOM'S! Named 2019's BEST CHEAP LAUGHS IN PHILLY by Philly Magazine.
Doors at 7:30 pm. Be sure to get here early to snag that comfy armchair or bumper car…this event fills up QUICKLY!
Tattooed Mom will be serving tasty eats and ice cold drinks all evening.
Upstairs dining, bar access, and event entry is 21+ w/ valid ID.