shame spiral: a storytelling show about forgiveness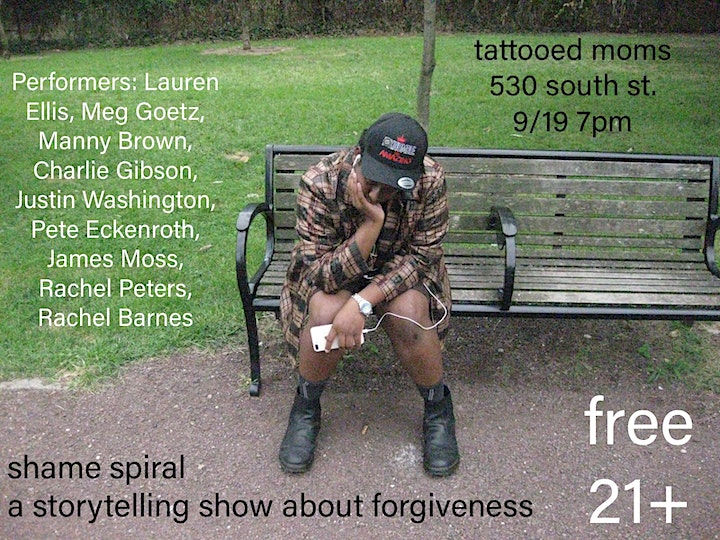 A group of Philly's funniest comedians leave the jokes at home for a night. Instead, they tell stories about their biggest mistakes in life.
Each comedian will tell a story of their own wrongdoing. At the end of the show, they'll read an apology letter. Will they receive forgiveness or will they exiled from society? Come through Tattooed Moms on September 19th to find out.
TUESDAY, SEPTEMBER 19TH
7-10PM
NO COVER // FREE FUN
RSVP: EVENTBRITE
Performers:
Lauren Ellis, Meg Goetz, Manny Brown, Charlie Gibson, Justin Washington, Pete Eckenroth, James Moss, Rachel Peters, Rachel Barnes
Hosted by Charles Steele.
***
What's Up at TMoms:
• The triumphant return of Taco Tuesday is finally here! Y'all better zoom down for $1.50 beef or bean tacos every Tuesday!! And wash it all down with $3 Tecate! Tuesdays, 4-11pm.
• Enjoy our happy hour! All drafts are just $4 every day from 4-6pm!
• Tattooed Mom will also be serving tasty eats and ice cold drinks all evening.
• Upstairs dining, bar access, and event entry is 21+ w/ valid ID.