Publetters: Every Tuesday in October // October 22nd!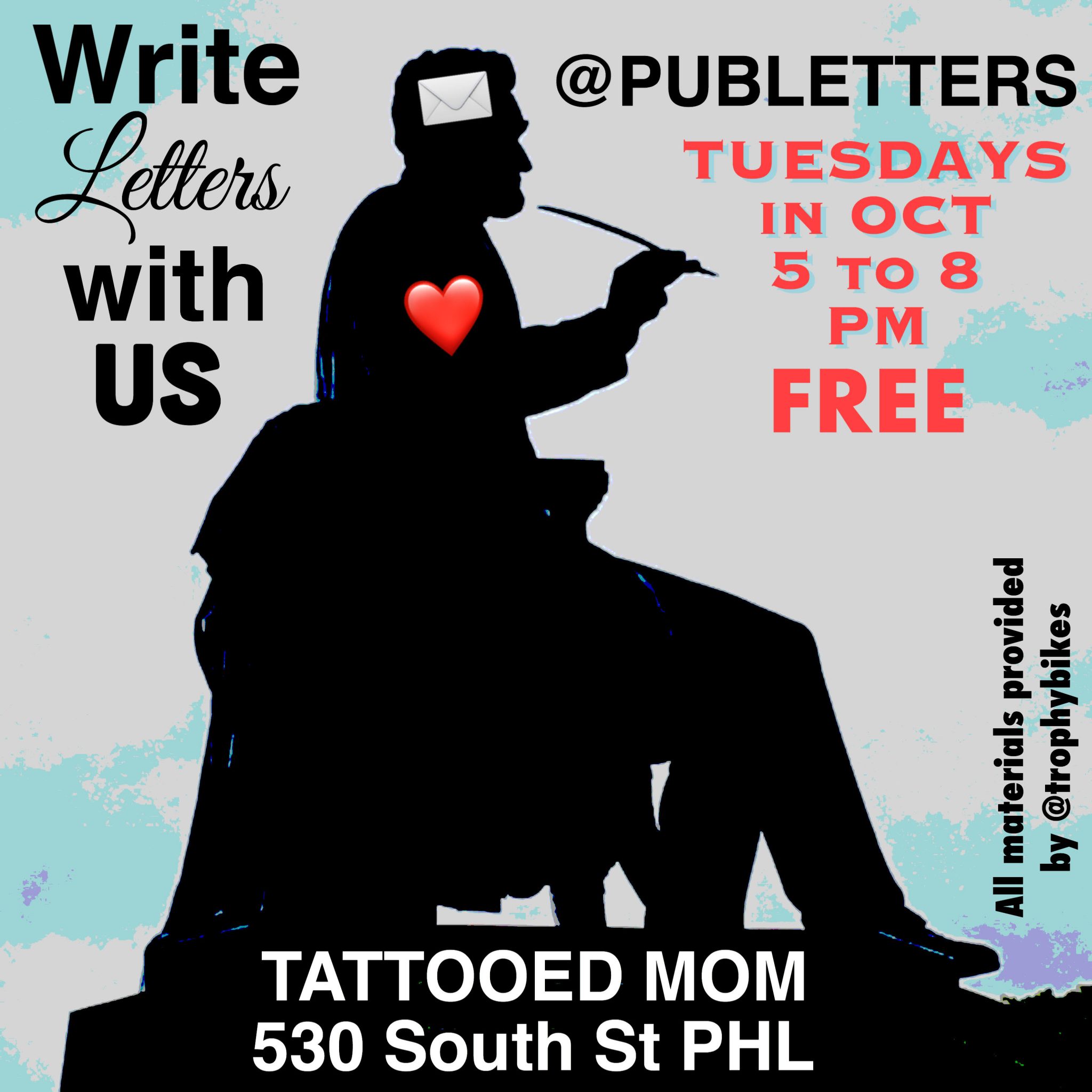 Sip a beer… Write a letter (or post card)… Repeat as desired.
PUBLETTERS is your easy-going re-intro to the "gentlest art" of the hand-written letter.
We bring everything you need: paper, envelopes, U.S. Postal Service stamps (including Global Stamps), even loaner pens, and our "cheat sheet", packed with the mailing addresses of famous, infamous and interesting people. Just add words!
Join us every Tuesday in October. We pop open our vintage SAMSONITE "Slim-Line" brief case round about 5, and go till 8-ish. It's FREE, thanks to Trophy Bikes PHL.
ALSO: since it's Characters Welcome season at TMOMs, we will have some stickers/crayons/etc if you're feeling Mail-Art-ish!
Enjoy this event with our Taco Tuesday specials:
$1 Tacos,
$2.50 Tecate,
a special Taco of the Month,
& half off all drafts 5-7 & 10-11pm
Join the Facebook Event and invite all your pals! Every Tuesday in June!