FREE Sunday Arts & Crafts: Coloring Book! // June 23rd!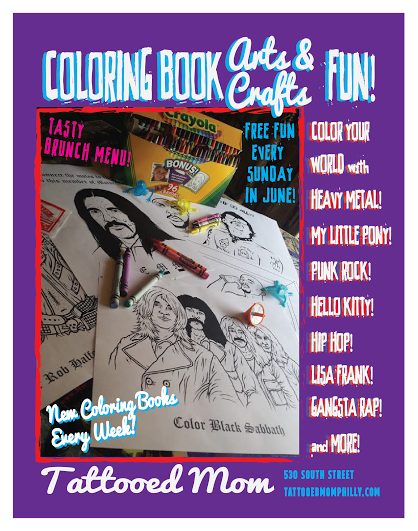 There's a reason why coloring books are a classic, and for June's arts & crafts theme we're taking coloring to the next weird & wacky level!
Whether you're a crayon person, a colored pencil person, or marker person, we've got you covered! Choose from a plethora of unique coloring pages like Punk Rock Classics, Hello Kitty, Lisa Frank, Gangsta Rap, and Heavy Metal Fun Time! We've also got a handful of exclusive TMOMs coloring pages made by local artists!
The best part? It's 100% FREE FUN for your WHOLE CREW of COLORING PALS!
Enjoy this event with our delicious food & drink menu,
half price drafts from 5-7 & 10-11pm,
& let your crafting continue into the night with $2 PBR pounders & 1/2 price tater tots after 7pm.