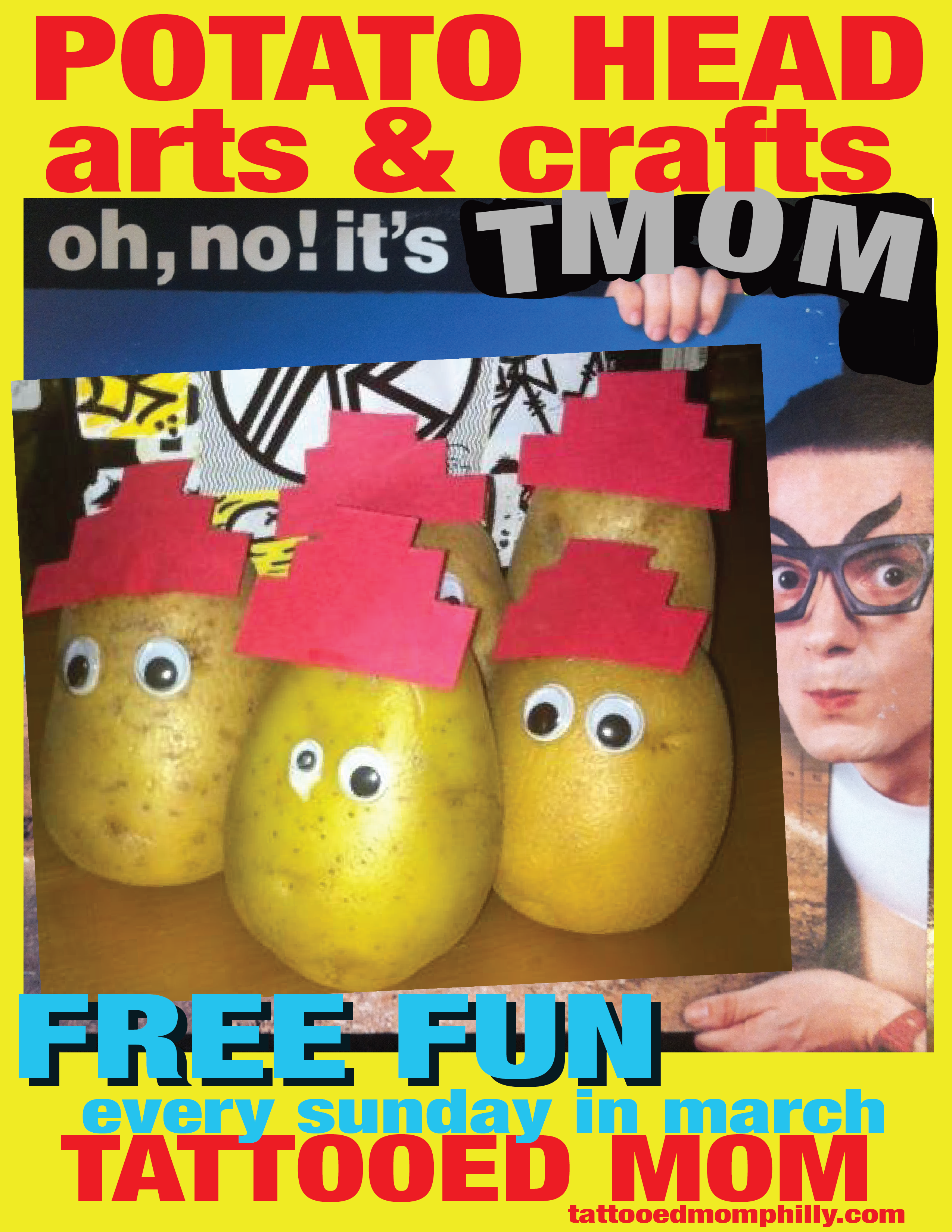 Calling all spud buds! Calling all tater pals! Calling all starch lovers & crafters alike! Join us this March at Tattooed Mom for FREE Sunday Arts & Crafts: Potato People!
Make your very own Mr. Potato Head, Ms. Potato Head, SuperPotato, Wonder Potato, Dr. Potato, or Potato, Esquire! Bring your potato-y dreams to LIFE with our Arts & Craft table full of googly eyes, pom-poms, feathers, and studs, and take home the spud of your dreams!
FREE fun for the WHOLE FAMILY! EVERY Sunday! Only at Tattooed Mom!
Enjoy this event with our delicious food & drink menu,
half price drafts from 5-7 & 10-11pm,
& let your crafting continue into the night with $2.50 Miller High Life & 1/2 price tater tots 7pm til midnight.