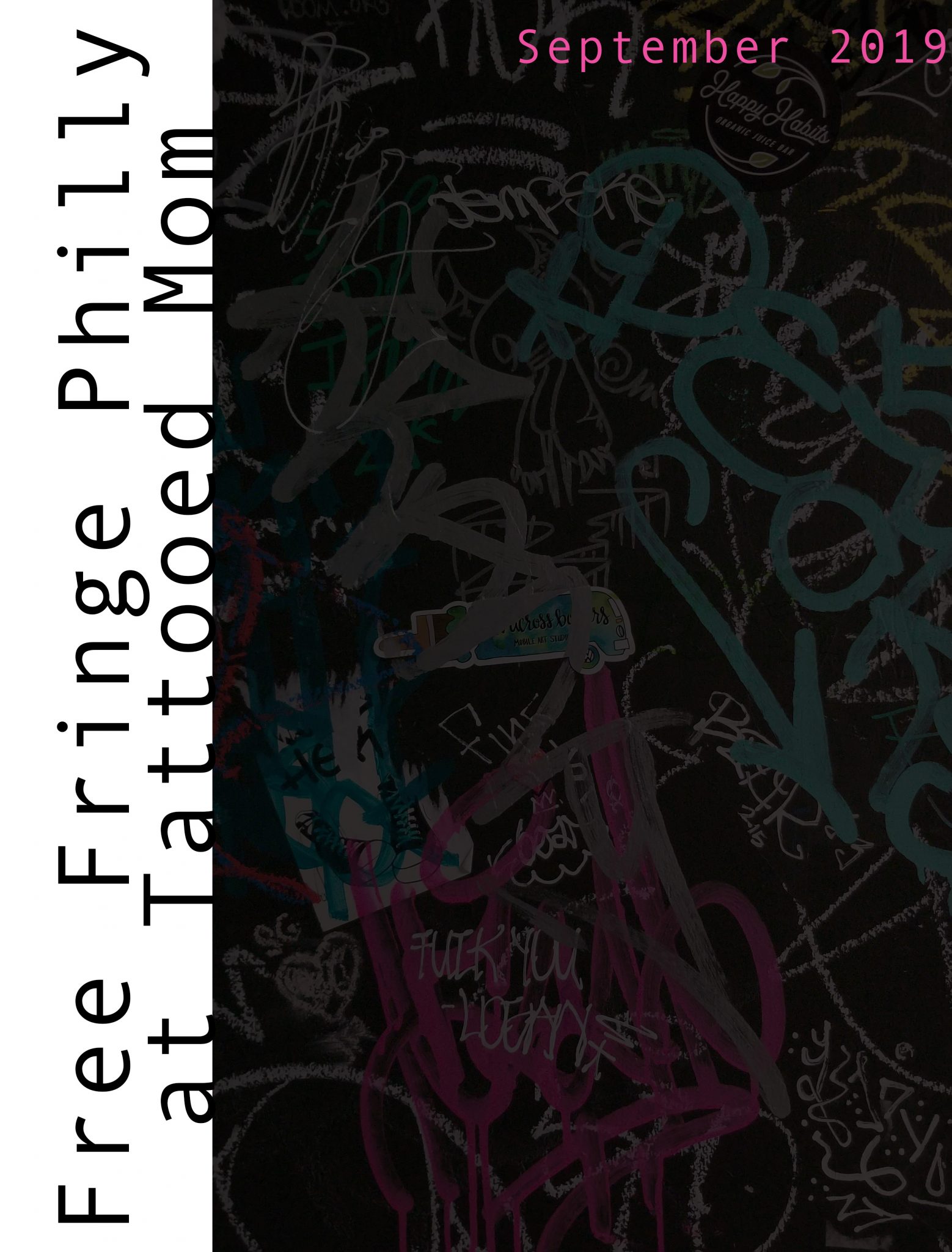 It's showtime at Tattooed Mom & Free Fringe Philly is taking the stage!
Free Fringe Philly is a new festival that runs parallel to Fringe Festival, with the specific intention of fostering free, fun, and accessible performances across the city! Stay up to date with the festival here & check out the following Free Fringe Philly events at Tattooed Mom!
Please note that all events are 21+ and upstairs at Tattooed Mom.
All Free Fringe Philly shows are FREE, but donations to the artists are greatly appreciated.
***
Monday, September 9th
7:00pm Lez Belly Dance: A short performance by lesbian couple & belly dance duo!
8:00pm Drunk Lion: The story of an unlikely bond between an alcoholic lion and a man named Chris.
9:30pm In Pasta: An exploration of imposter syndrome (plus a kiddie pool full of spaghetti).
Sunday, September 15th
8:30pm You, Me, and Astrology: BYO birth chart for this one woman WIP show about horoscopes & self care!
Wednesday, September 18th
7:00pm Uncomfortable: A Stand Up Storytelling Show: A comedic exploration of the awkward, difficult, taboo, painful, an uncomfortable parts of life.
9:30pm Queef! An O P E N Letter to Madonna: Goddess energy & vagina positivity.
Sunday, September 22nd
7:00pm Dr. Jawn's Comedy Variety Hour: An improv showcase with Dr. Jawn!
***
Enjoy all these events with Tattooed Mom's TWO daily happy hours (5-7pm & 10-11pm), as well as our weekly specials & full food and drink menu!