IN PASTA // Free Fringe Philly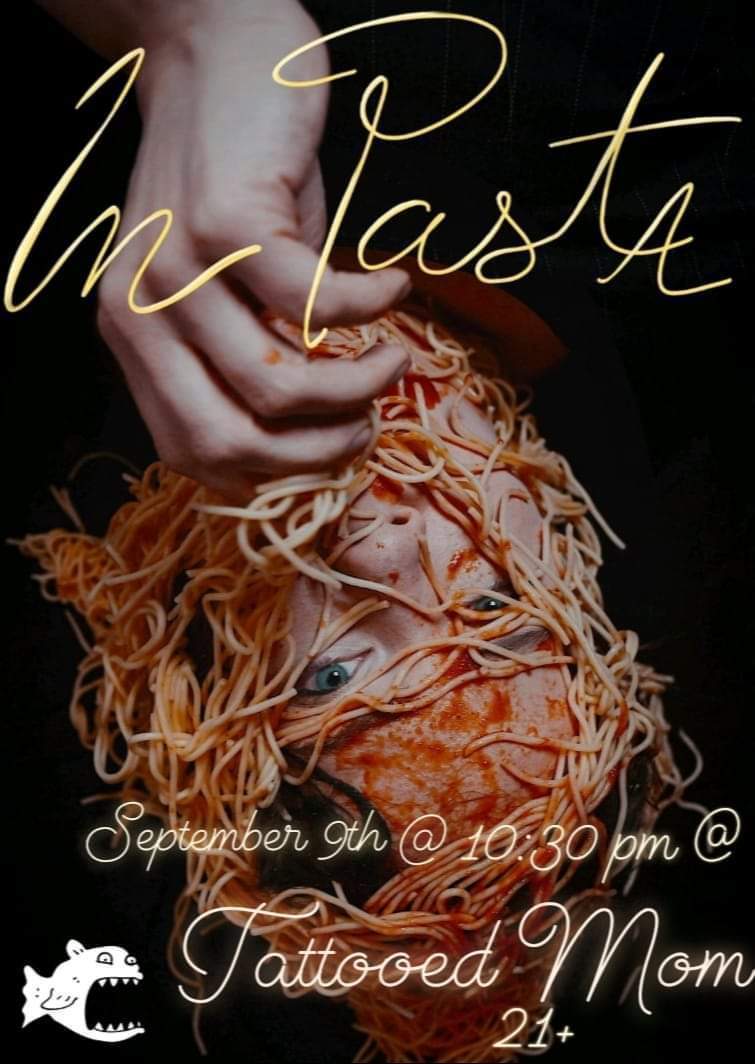 In Pasta is coming to Tattooed Mom as part of Free Fringe Philly!
10:30pm Show // FREE // 21+
Have you ever achieved something you don't think you deserved? Do you have big dreams that are incompatible with your small sense of self? Are you terrified that everyone you've tricked into thinking highly of you will one day see you who you really are? Do you eat your feelings?
Let's slurp down those bad thoughts together! Get lost in the sauce as we explore imposter syndrome — the inability to accept how awesome you are– in the most al dente way possible. Mamma Mia, I'm a spicy meatball!
Created and performed by Eibhleann Clyne
Stage Management by Julie Rigano
Lighting Design by Molly Jo
Sound Design by AJ Klein
Puppets by Kelso Blazasaurus
Music by Ailís Clyne
Dramaturgy by Nick Ware
Photo by Kylie Westerbeck
Logo by Jessica Berg
Check out more Free Fringe Philly shows here.
Enjoy this event with our Meatless Mondays specials:
1/2 off our full veggie menu noon-10pm
& half price drafts 5-7pm and 10-11pm
Join the Facebook Event and invite all your pals!