philacitywithart Pop-Up Art Show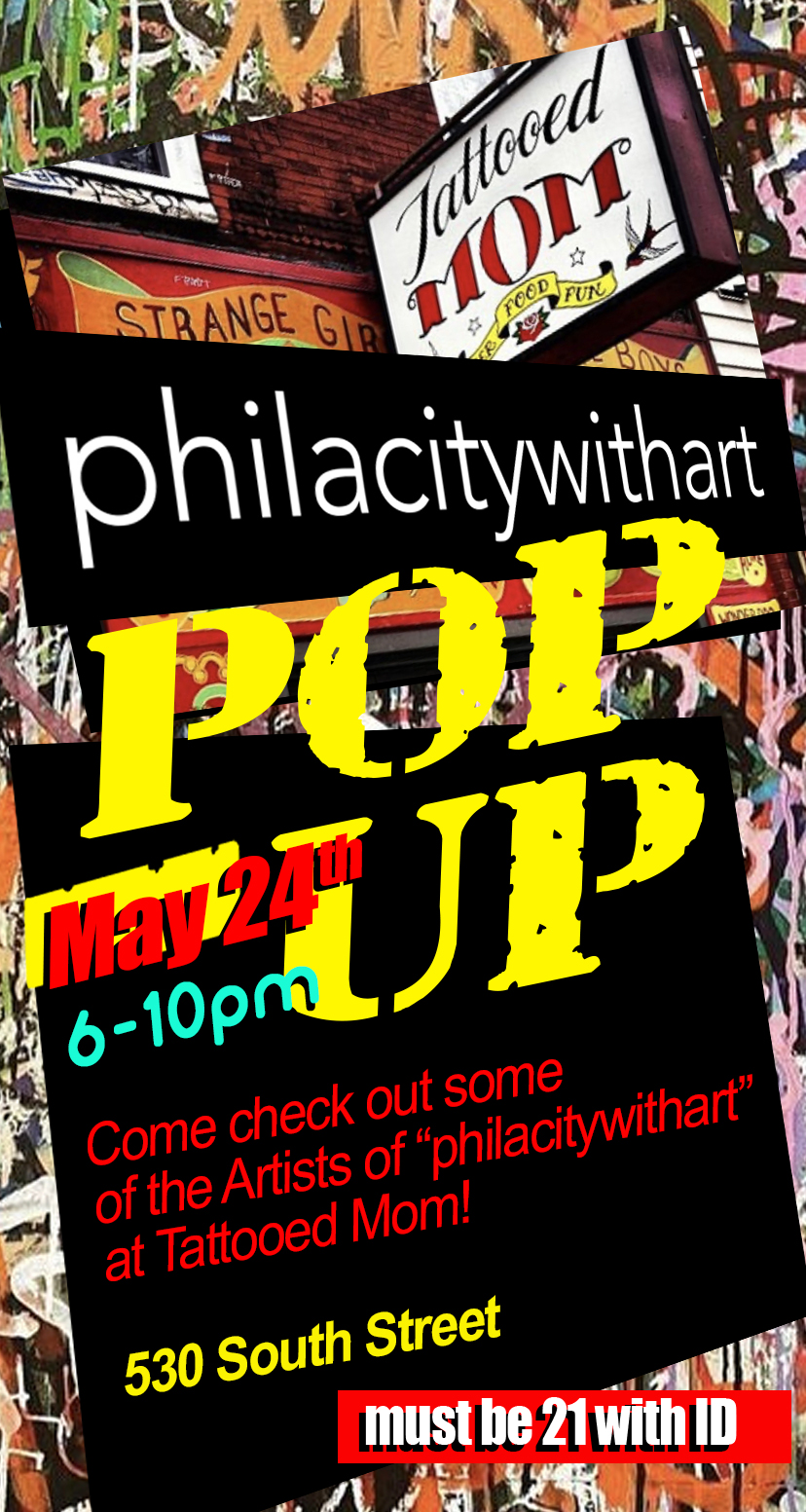 philacitywithart is a group of local artists that participate in a variety of local pop-ups and gallery showings in local businesses. They share information and try to support each other's artistic journeys, and efforts to show and sell our art in Philadelphia.
This Art Pop-Up offers an excellent variety of art forms so come and hang out and support these local Artists while enjoying a night at Moms!
WEDNESDAY, MAY 24TH
6-10PM
NO COVER // FREE FUN
RSVP: FB EVENT
The Artists participating in this show will be @moerderchains, @numinous_mag, @craftorinatwins, @pallack.art, @fkanayster, @bonefairycreations, @la_fiasco, @roseaikenart, @lindseygillart, and @captain_spawning