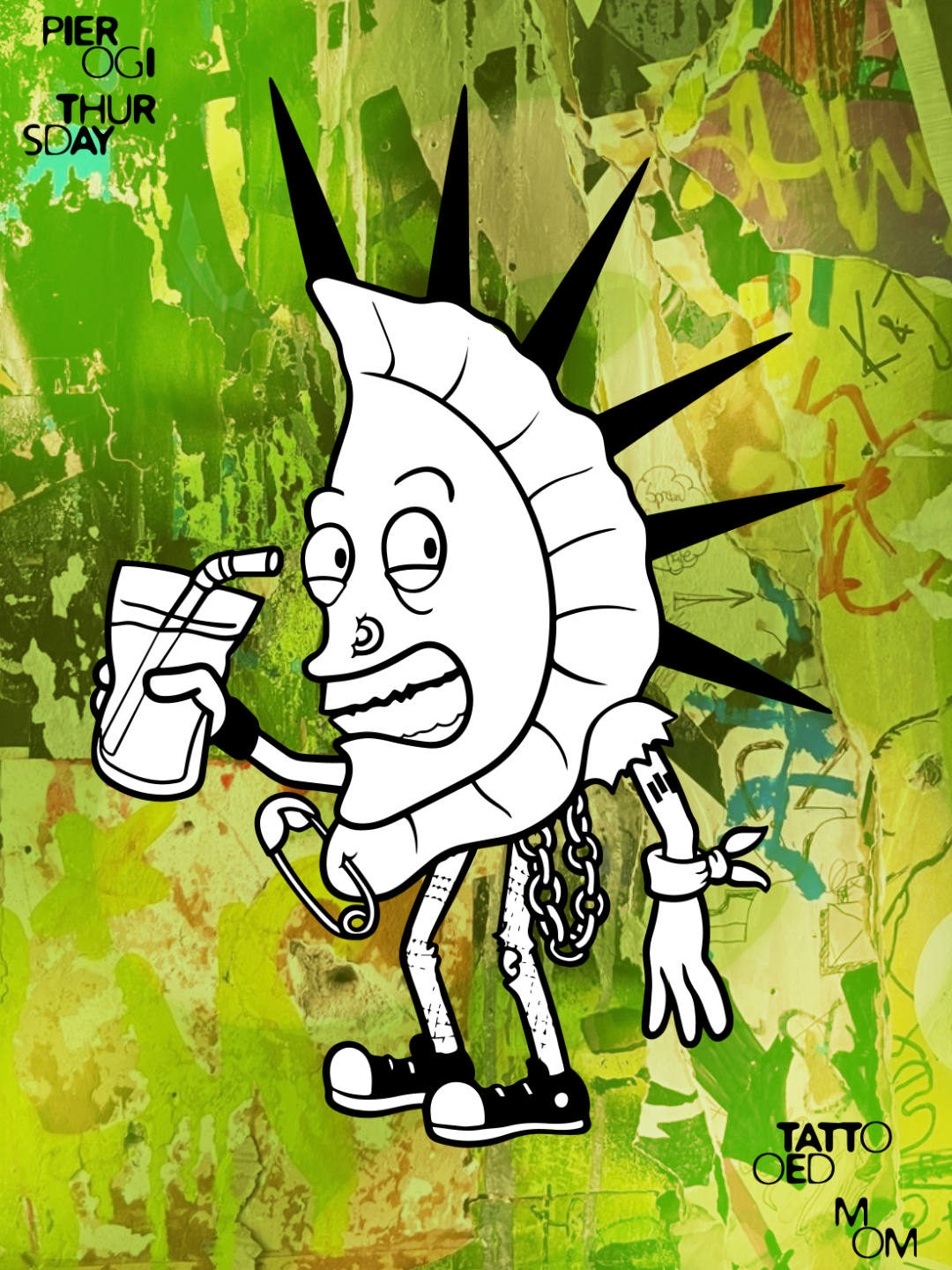 WHAT: Pierogi Thursday
WHEN: 3V3RY THUR$DAY
 —
MEET ME ON SOUTH STREET CUZ UR FAVORITE PIEROGI PUNKS ARE BACK EVERY THURSDAY AT TMOMS!
Pierogi Thursdays
75¢ pierogi / $3 Tecate cans / 4-11pm
• Our signature potato & onion pierogi are 100% VEGAN! •
• Add a mix of our housemade sauces & toppings to your pierogi pile every Thursday! •
—
Artwork by Sean Dooley.
All food specials are dine in only, no take out.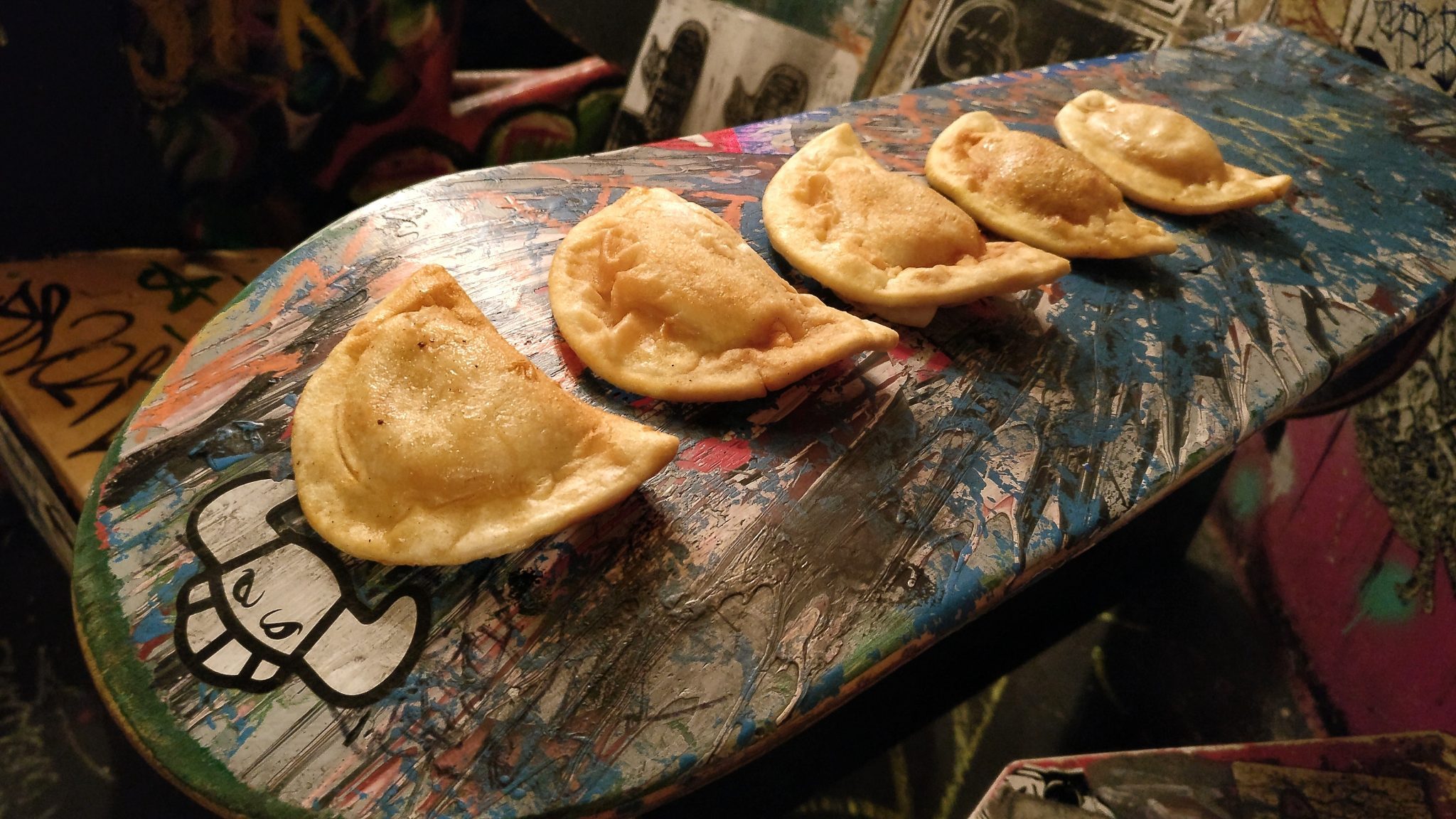 [The pierogi pic that broke Reddit…P.S. No, we don't serve food on skate decks. That'd be too expensive.]
—
PLUS: OUR DAILY HAPPY HOUR SPECIAL! $4 drafts / 4-6pm
Choose from a rotating selection of the best local and regionally brewed drafts.