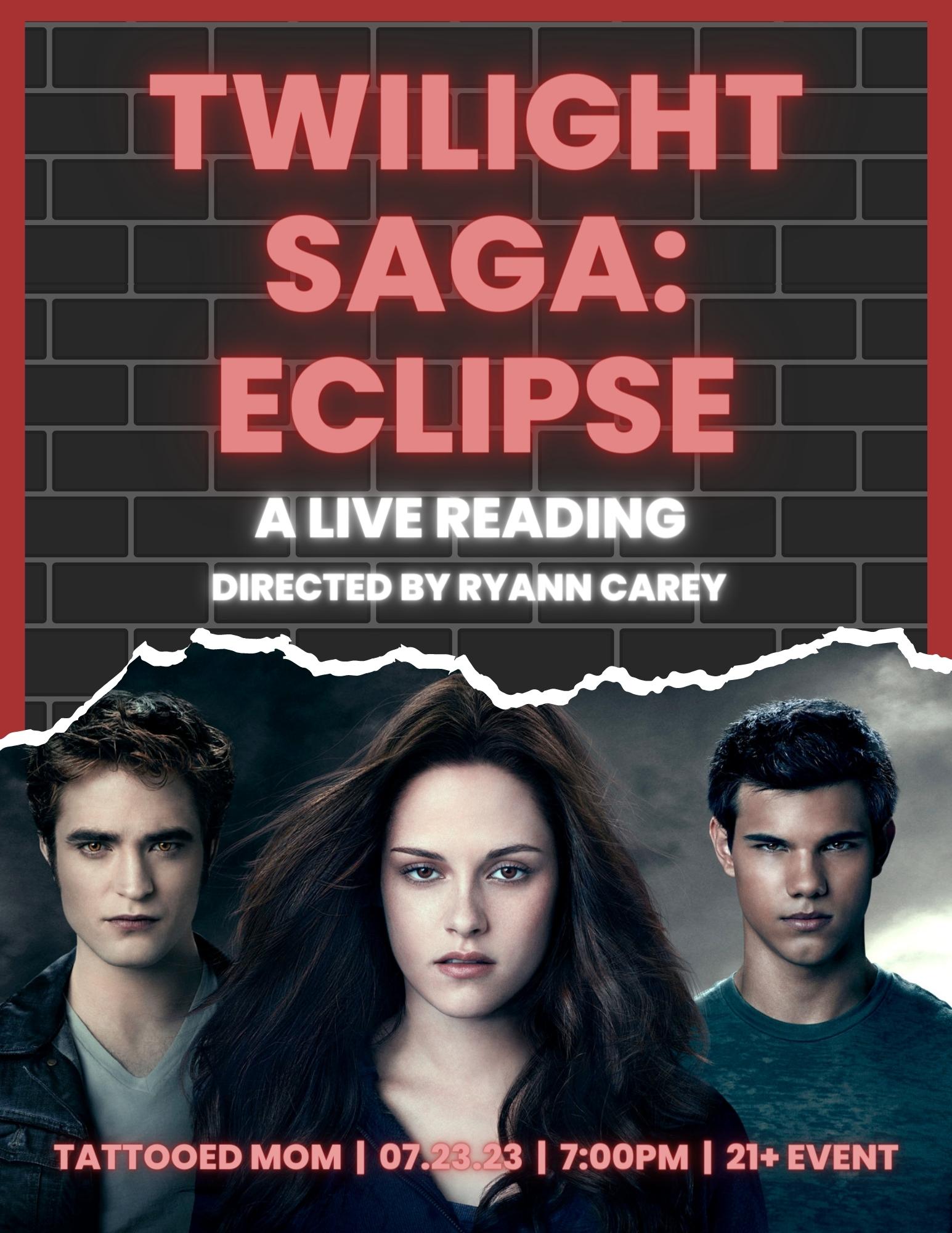 Some say the world will end in fire. Some say in ice.
Maybe it'll end at TMoms?
Vampires. Werewolves. Newborn Armies. Awkward love triangles. Is there more we need to say? We can't wait to perform the third movie in the 100% critically acclaimed series: The Twilight Saga. Join us at Tattooed Mom on August 14th…it's callled a compromise…or maybe coercion.
Directed by Ryann Carey.
MONDAY, AUGUST 14TH
7-9PM
$10 SUGGESTED DONATION | $15 VIP RESERVED SEATS
>> NOTAFLOF <<
Guarantee yourself a prime seat with a VIP ticket for $15 (or a 4 pack for $50!)
All VIP tickets come with 4 complimentary raffle tickets per ticket!
Cast:
Anna Lieberman
Ezra Ali-Dow
Mariah Ghant
Natajia Sconiers
Brennen Malone 
Jenna Kuerzi
Sarah Heddins
Follow Theatre Contra on Instagram.
***
What's Up at TMoms:
• Prepare yourselves—Meatless Monday is back at Tattooed Mom (with a twist)!!!!!!!!! Every two months we'll be highlighting a different vegan menu item every Monday. See what's on special this month! Mondays, 4-11pm.
• Enjoy our happy hour! All drafts are just $4 every day from 4-6pm!
• Tattooed Mom will also be serving tasty eats and ice cold drinks all evening.
• Upstairs dining, bar access, and event entry is 21+ w/ valid ID.