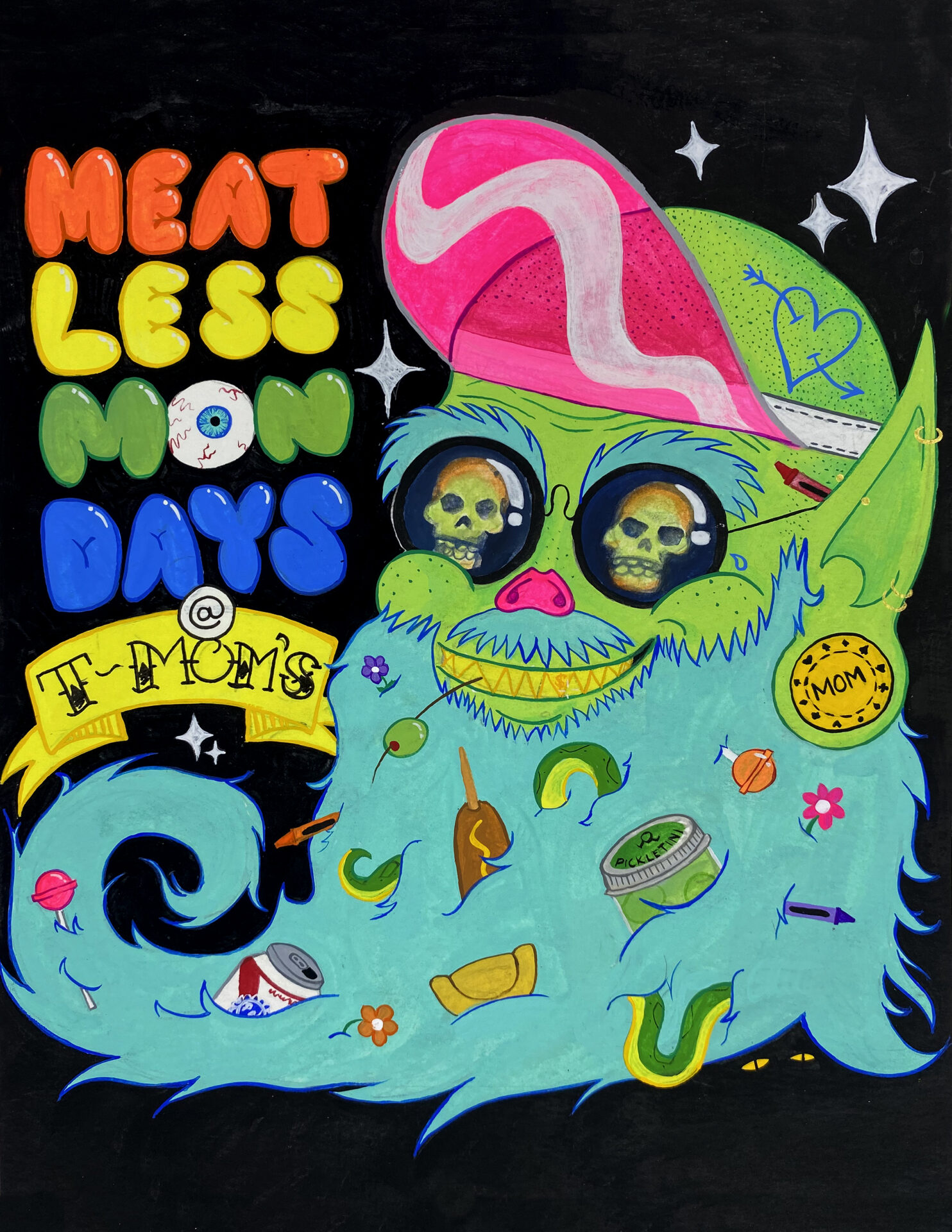 WHAT: Meatlesssss Mondayyyyy
WHEN: Every Monday!!!!!
—
highlighting one kick ass meatless menu item at a very nice price, changing every two months !!!
TMoms' Meatless Monday
$7 Mom's Vegan Meatball Sando Every Monday in December & January
• Slow Cooked Vegan Meatballs •
• House Made Pomodoro Sauce •
• Topped with Ricotta & Pesto •
• Piled up high on a Merzbacher's Gold Potato Roll •
PLUS $3 PBRs Every Monday
• welcome to yummy town, population: you! your friends! everybody you know! (& then some!!!) •
—
Flyer art by sam sankey.
All food specials are dine in only, no take out.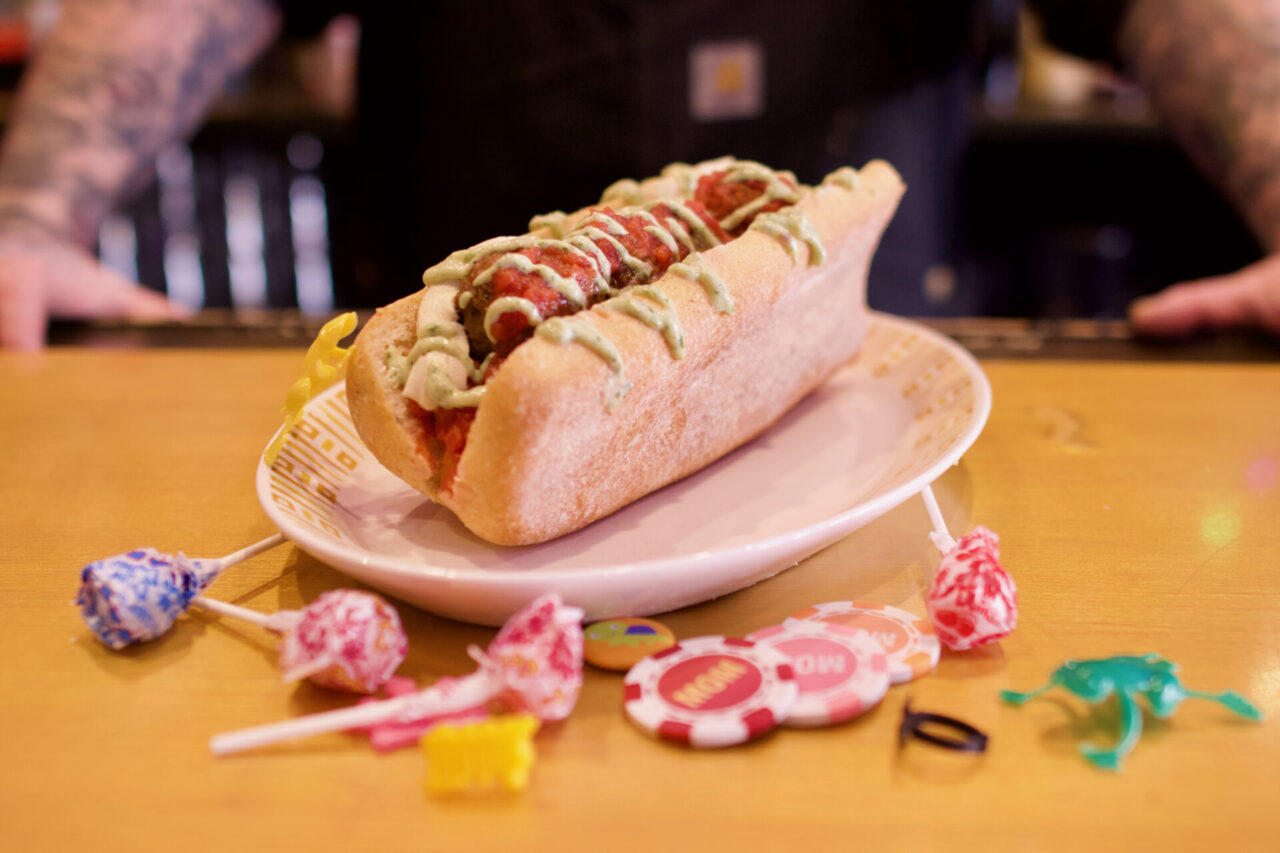 Every Monday – Only at Tattooed Mom
—
PLUS: OUR DAILY HAPPY HOUR SPECIAL! $4 drafts / 4-6pm
Choose from a rotating selection of the best local and regionally brewed drafts.