Bring It On: A Live Reading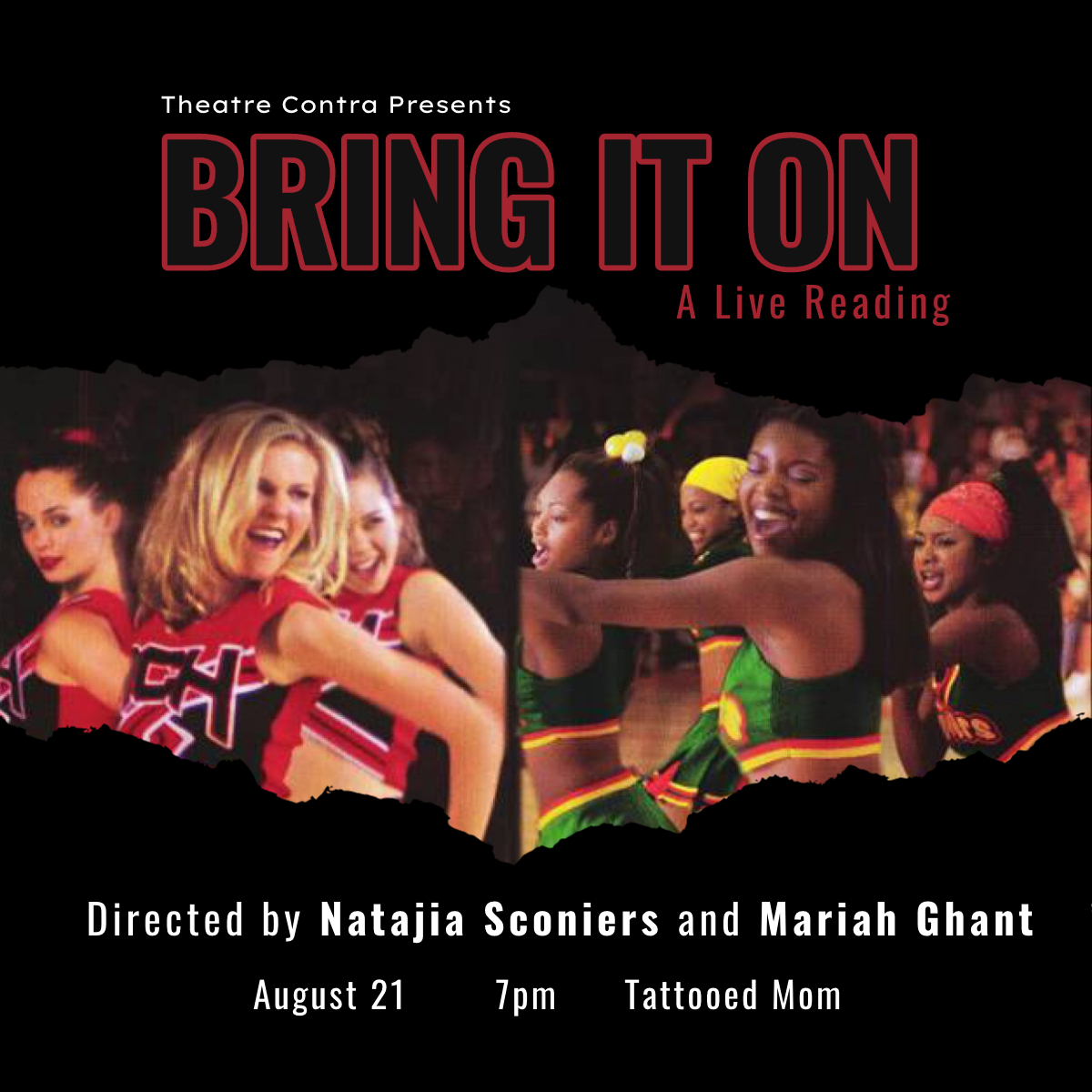 Brrr….It's cold in here. There must be some Contra in the atmosphere.
That's right, we're ready to BRING IT ON. Hope you're ready too.
Join us on Sunday, August 21 at 7:00pm for a very special reading of the 2000 award winning cheer battle royale, Bring it On!
SUNDAY, AUGUST 21ST
7-9PM
$10 SUGGESTED DONATION // NOTAFLOF
RSVP: FB EVENT
Directed by Natajia Sconiers and Mariah Ghant
Featuring:
Mariah Ghant
Natajia Sconiers
Lauryn Morgan Thomas
Ciera Gardner
John Patouhas
Adam Howard
Anna Lieberman
Tattooed Mom will be serving tasty eats and ice cold drinks all evening.
Upstairs dining, bar access, and event entry is 21+ w/ valid ID.