Big Fat Liar: A Live Reading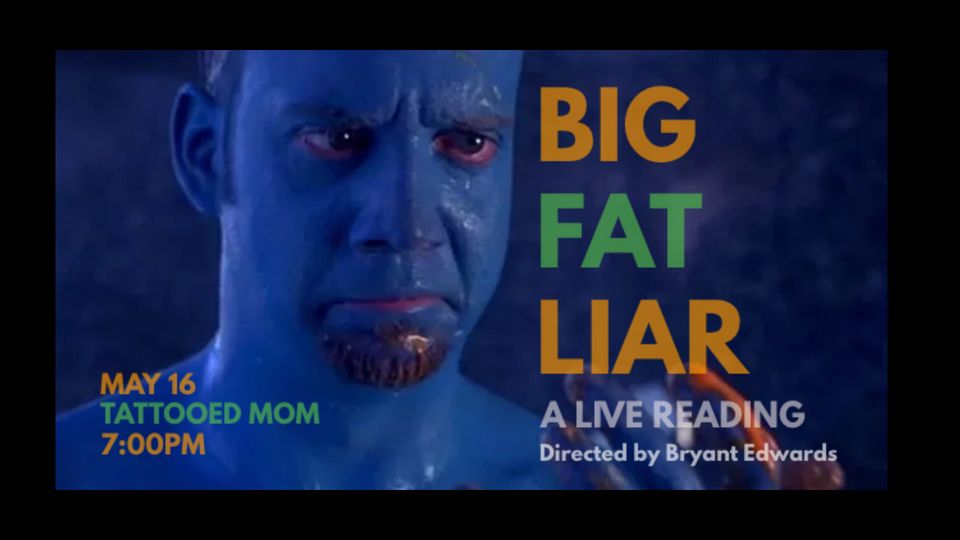 Theatre Contra is back following that whole, you know, global pandemic…thing, and they're returning with a fan favorite: the Frankie Muniz/Amanda Bynes critically tepid classic: BIG FAT LIAR!
Theatre Contra will be donating 50% of this show's proceeds to Urban Creators.
MONDAY, MAY 16TH
DOORS 7PM
$10 SUGGESTED DONATION // NOTAFLOF
RSVP: FB EVENT
Seating is first come, first served and hey, we're getting restarted, so a donation would be appreciated but NOT required. We're making ART here and art is for everyone.
Directed by Bryant Edwards (he/him)
Featuring:
Mariah Ghant (she/her)
Jenna Kuerzi (she/her)
Leslie Miller (she/her)
Liz Crino (she/her)
Adam Howard (he/him)
Anna Lieberman (she/they)
Tattooed Mom will be serving tasty eats and ice cold drinks all evening.
Upstairs dining, bar access, and event entry is 21+ w/ valid ID.