South Street Spring Festival 2019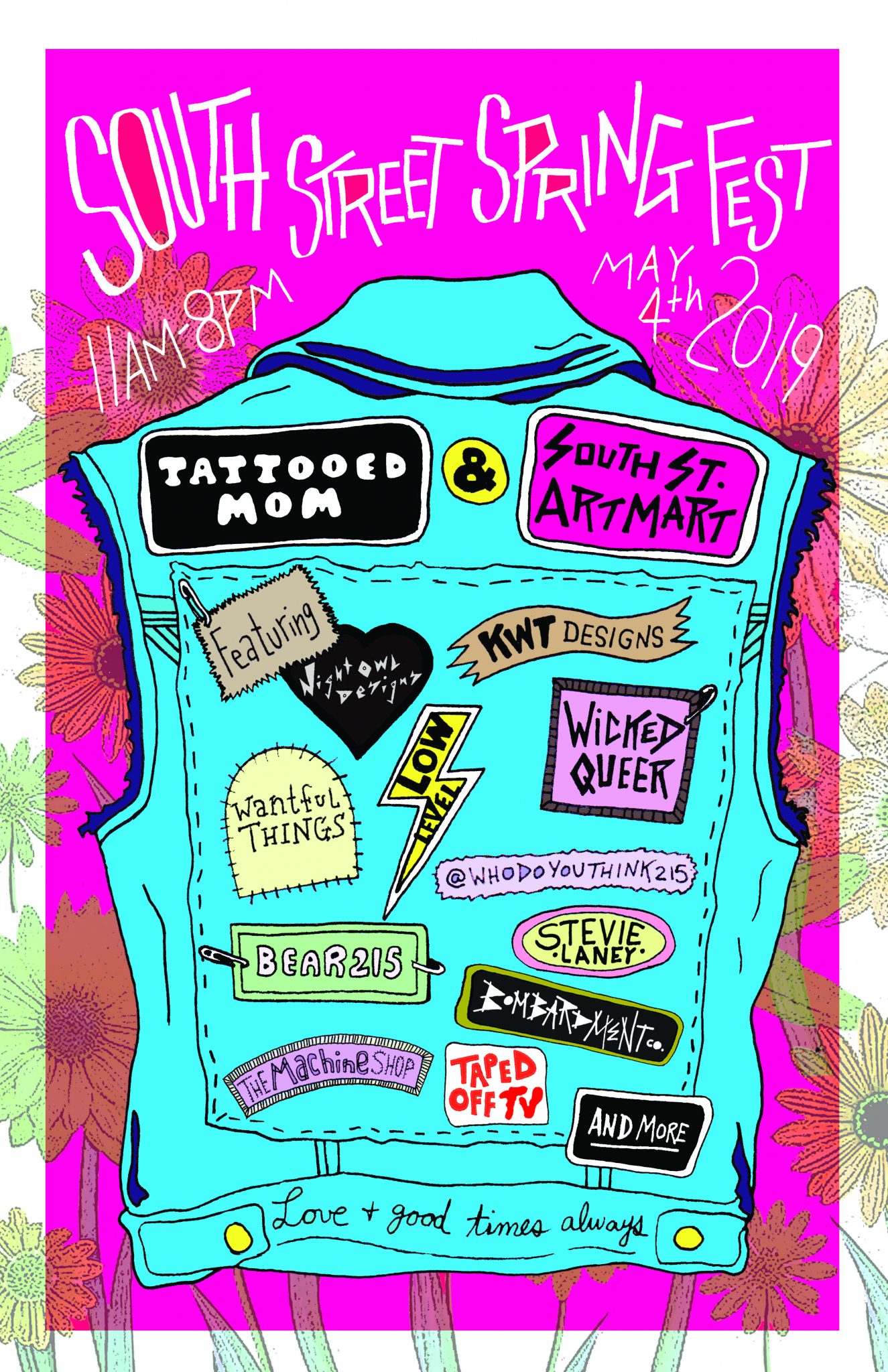 Spring is sprouting across Philadelphia & South Street is in full bloom, which means it's time for the annual South Street Spring Festival! There's no better way to spend a Saturday afternoon than exploring over 12 blocks of fantastic springtime festivities, tasting yummy food, checking out local businesses & artists, and enjoying live music!
This year our Big Top Tent will feature our loving friends & neighbors at South Street Art Mart! Check out their pop-up tent right outside of Tattooed Mom, showcasing the creations, crafts, and wares from dozens of local artists, including:
Taped Off TV
Night Owl Designs
Low Level
KWT Designs
Wicked Queer
Wantful Things
whodoyouthink215
Bear 215
Stevie Laney
Bombardment Co.
The Machine Shop
& MORE!
The party isn't just out on the street—make sure you stop inside to fête and feast on Tattooed Mom's full food & drink menu, including:
✿ Six mouth-watering flavors of tots & fries ✿
❀ Delicious vegan & non-vegan sammys ❀
✿ Savory wraps & quesadillas ✿
❀ Irresistible snacks, apps, & samplers ❀
✿ Wacky cocktail concoctions ✿
❀ & half price happy hour drafts! ❀
Keep your eyes peeled for an EXCLUSIVE Spring Fest cocktail, only available at Tattooed Mom!
Join the Facebook Event and invite all your pals!
Support the South Street Art Mart & their search for a permanent location!
Put on your celebration pants and join us Saturday, May 4th for South Street Spring Fest 2019!