Scribes on South // November 2023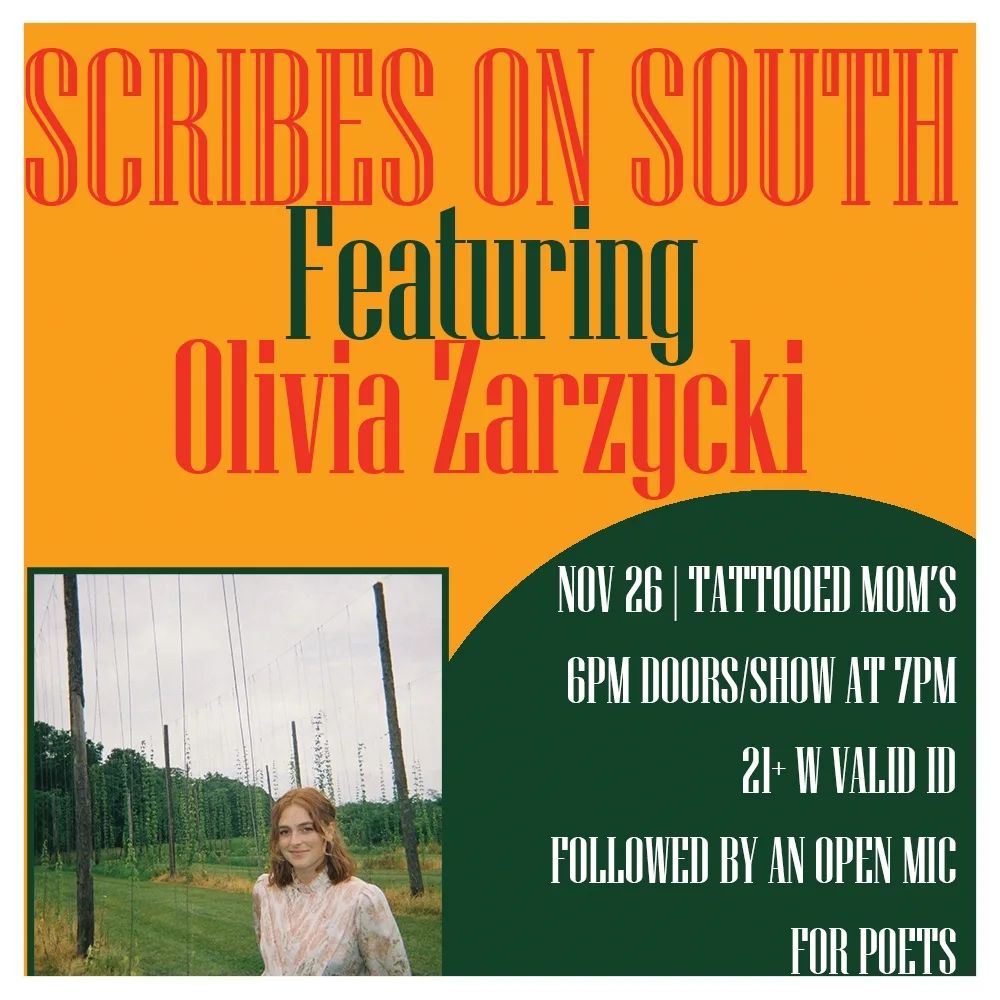 SCRIBES ON SOUTH is a poetry reading and open mic. The reading begins with a 20-minute featured reader and then moves through the open mic list for the rest of the night. Open mic readers have 5 minutes. There will be a space for poets to sell books.
SCRIBES ON SOUTH seeks to create community through poetry. Show out, share, and meet some new friends by sharing your work!
This reading's featured readers are Olivia Zarzycki and Sophie Peters.
Read poems. Kick ass.
SUNDAY, NOVEMBER 26TH
6-9PM
NO COVER // FREE FUN