FREE Sunday Arts & Crafts: Beer Koozie // July 1st!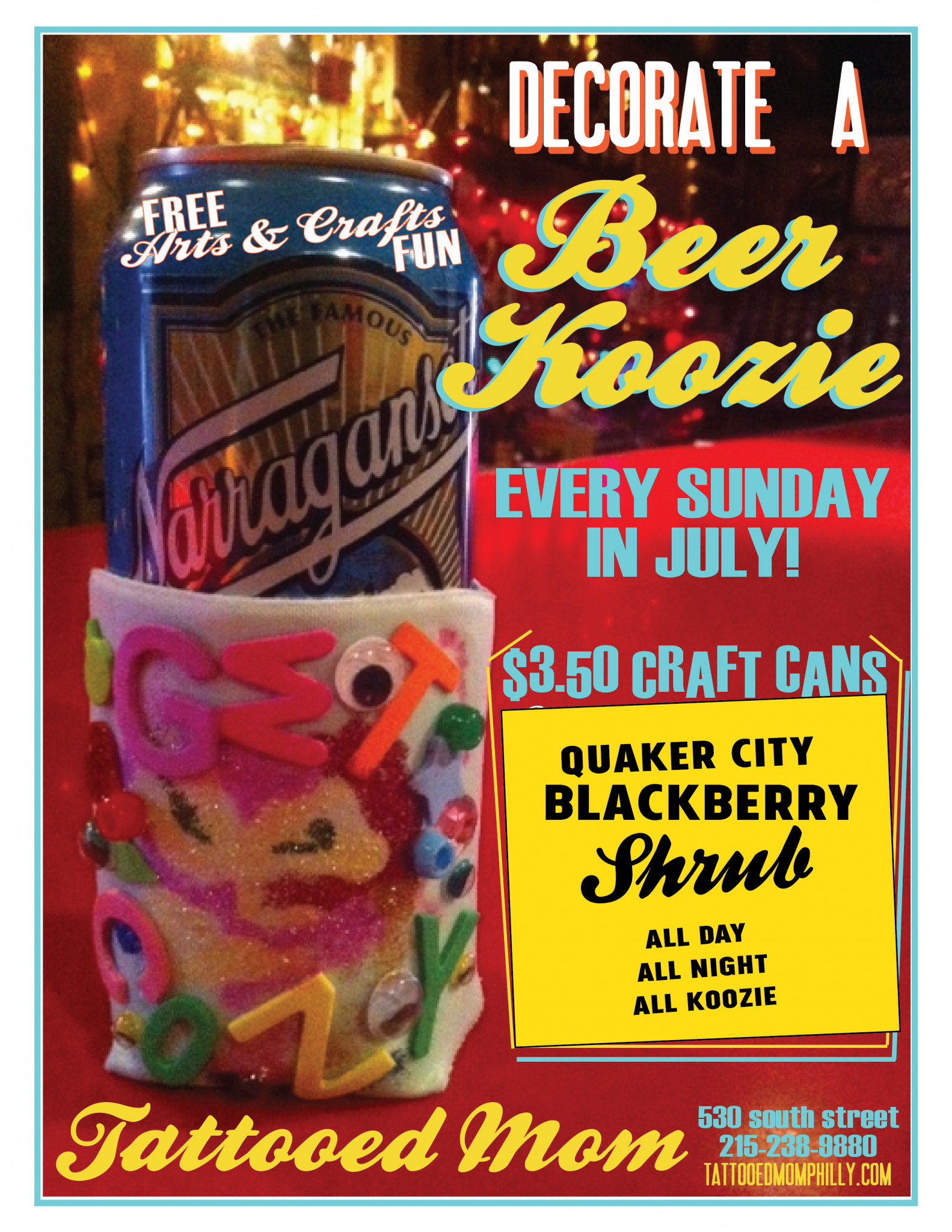 The hottest month of the year is the perfect time to keep your can cool with your very own personalized TMOMs beer koozie!
Every Sunday in July we'll be providing free koozies and a wacky assortment of stickers, glitter, pom poms, googly eyes, & more to satisfy all your decorating desires! Create something new, something silly, and something uniquely yours while munching on our tasty brunch menu (available until 4:30pm)!
We'll also have liquid inspiration in the form of a $3.50 craft can special of Quaker City Blackberry Shrub, perfect for sipping out of your new custom koozie! Cheers to cold cans!
Half off drafts 5-7pm & 10-11pm.
Night crafters enjoy half price tater tots & $2 Pabst Blue Ribbon pounder cans after 7 pm!