JERKS Productions Presents: Be Kind, Rewind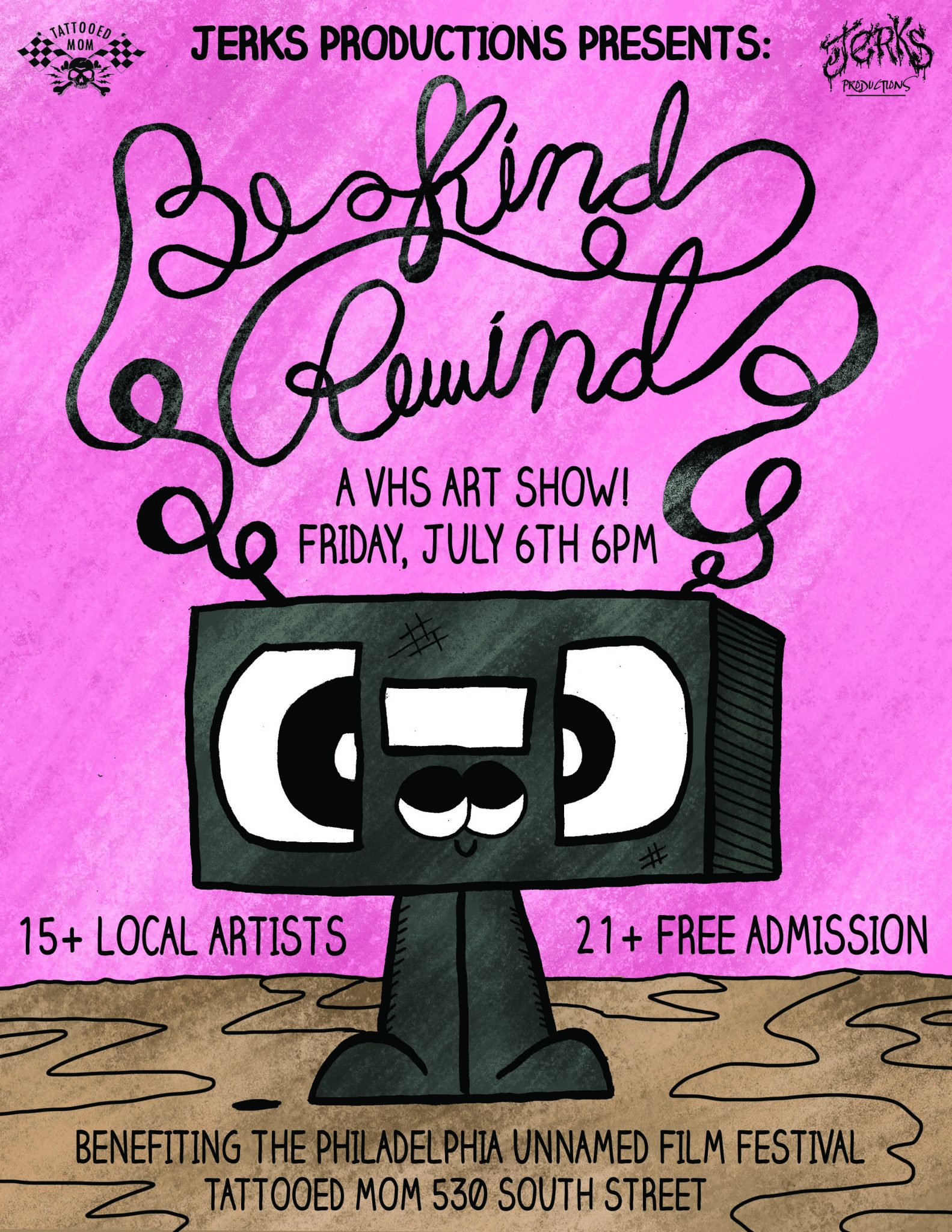 JERKS Productions is bringing Be Kind Rewind: A VHS Art Show to the 2nd floor of Tattooed Mom! The goal of this material-themed event is to foster a fun artistic challenge & to transplant all of us out of our comfort zones, all while celebrating unique and different mediums!
This show will benefit The Philadelphia Unnamed Film Festival, a local genre film fest currently going into its third year. They will have a table set up where they will be raffling off some VHS themed prizes!
Featured artists include:
Jeanna Polascak
bear215
Sarah McGrath-Deneault
& MORE!