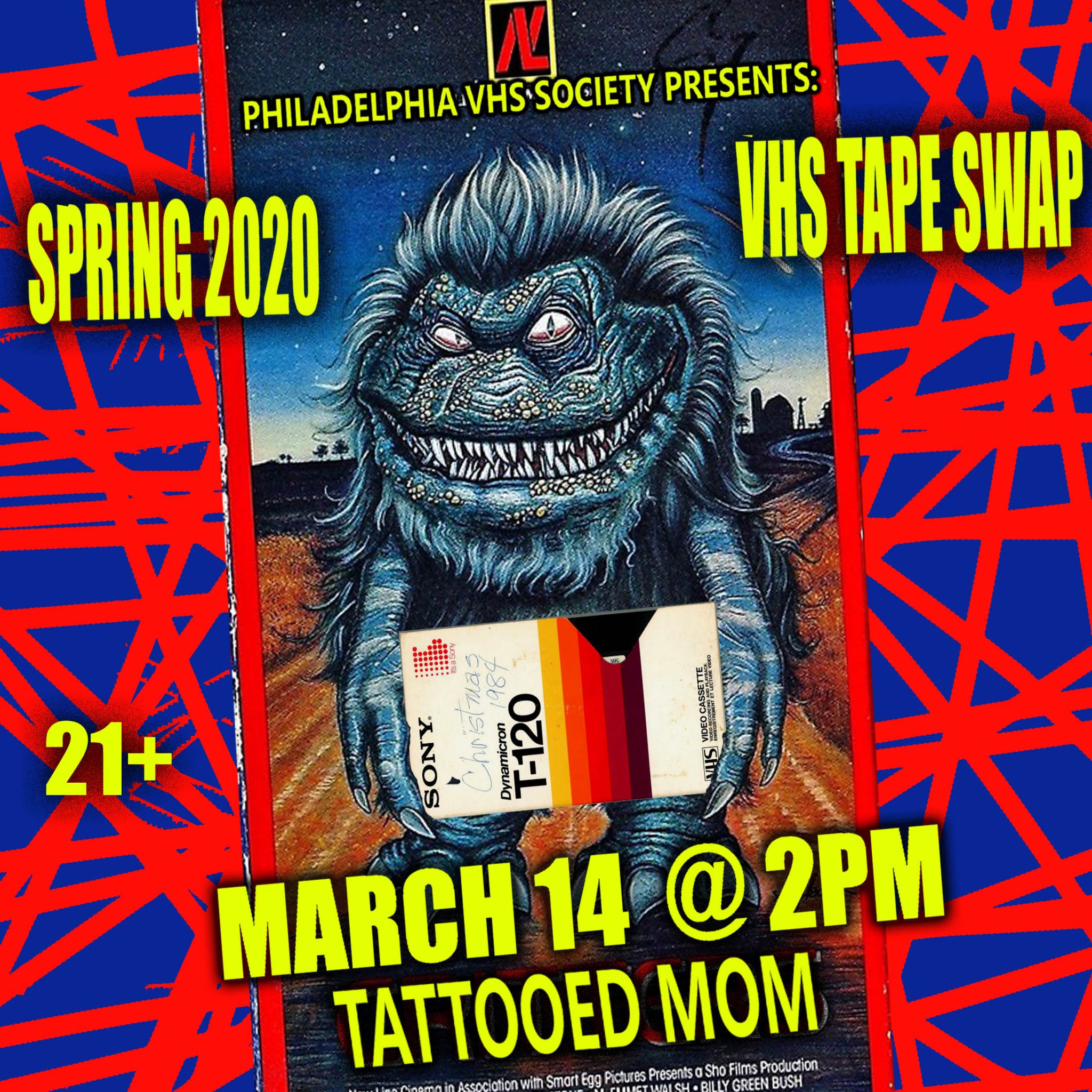 Drink beer and score juicy slabs of analog goodness at The Philadelphia VHS Society's Spring 2020 Tape Swap. Tons of vendors will be slinging the sickest, rarest tapes this side of the Schuylkill!
FREE // UPSTAIRS // 21+
Come blast your optic nerves with some vintage analog entertainment.
Enjoy this event with TMOM's full food & drink menu,
& half price drafts afterwards from 5-7pm & 10-11pm.
Join the Facebook Event and invite all your VHS buddies!